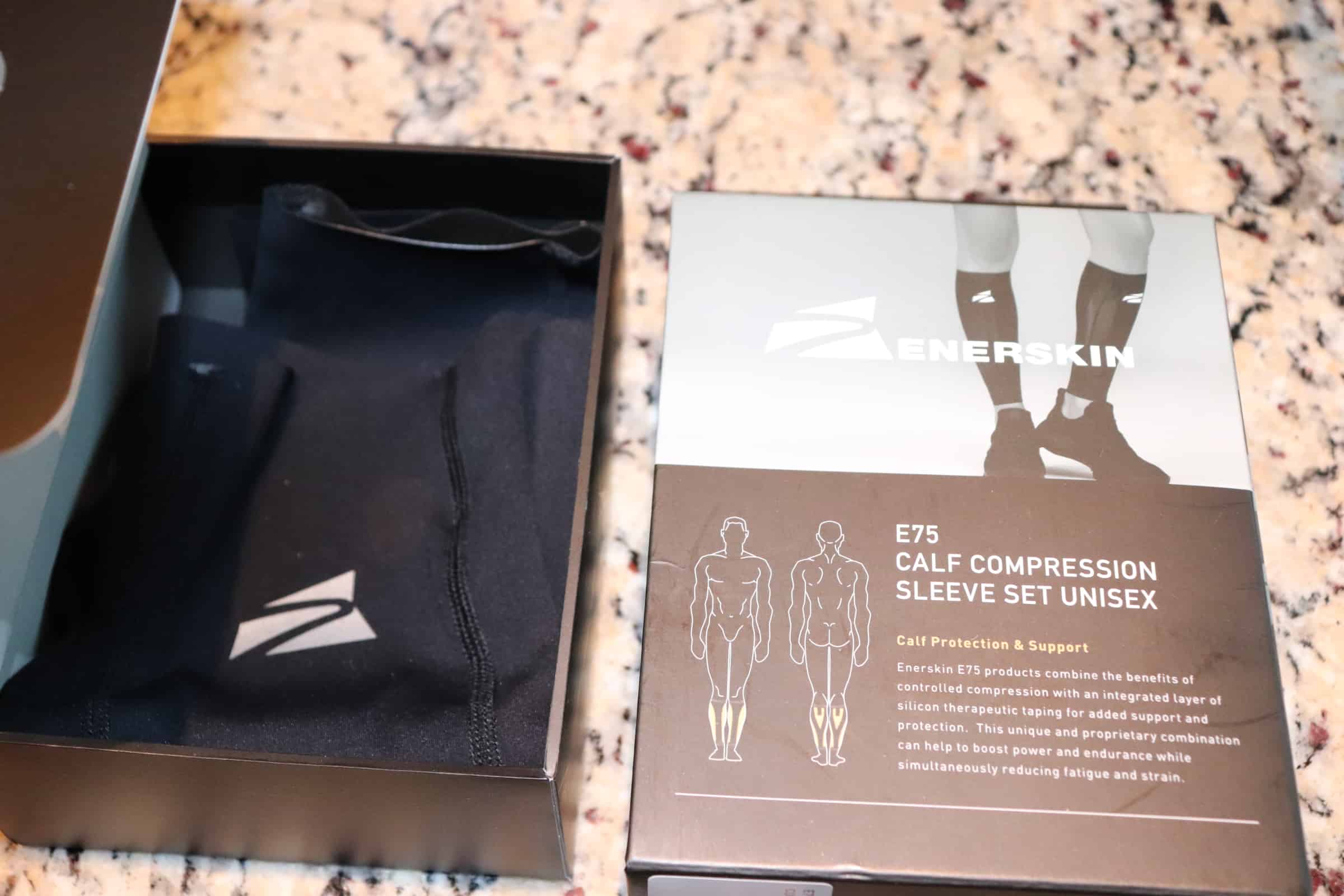 When Luan Lai, the representative of Enerskin, reached out to me to tell me about new compression products for runners, cyclists, swimmers and triathletes, I was excited.
"We created a patented professional grade compression product, with embedded kinesiology tape technology, and these are one of the only products on the market in our category that is FDA approved!" He said, "This product has been shown to enhance athletic performance by reducing muscle fatigue, help with recovery, and reduce the risk of injury."
Interesting… After looking at the website, I was more intrigued. Enerskin made t-shirts, full legs, calves, shorts, pants, tops and more — all compression!
A sample was requested to see the way it was made and how it felt.
First off, when the box arrived, I was blown away. I love when companies spend time with the actual product presentation. Enerskin comes in a small box. When you open it up the sleeves are neatly tucked in the compartment. I took them out and tried them on immediately.
I had just run 14 miles with my group and my legs were killing me! I slipped them on, well, I tried to slip them on! They were difficult to get on. They were so tight and I chose the Small instead of the X-Small size.
I struggled a bit and then checked out the website, where they showed you exactly how to put them on. That was extremely helpful!
My thoughts:
I loved that they were black and extremely soft. Many of the compression sleeves out there are rough and not smooth!
I also liked that they were thin. Again, many of the competing compression socks are thicker.
The compression sleeves have a reflector on them, which is good for when it's dark out.
Inside the sleeve, the fabric almost feels like silicon and when they are on, they are not sliding around. They are staying in one place.
The Germanium element in the Silicone Taping helps warm your muscles and improve blood flow and feels absolutely great!
Compression sleeves have many benefits including:
increased strength
improve endurance
reduction of injury
enhanced stability and balance
accelerates recovery
increased flexibility
reduces pain and swelling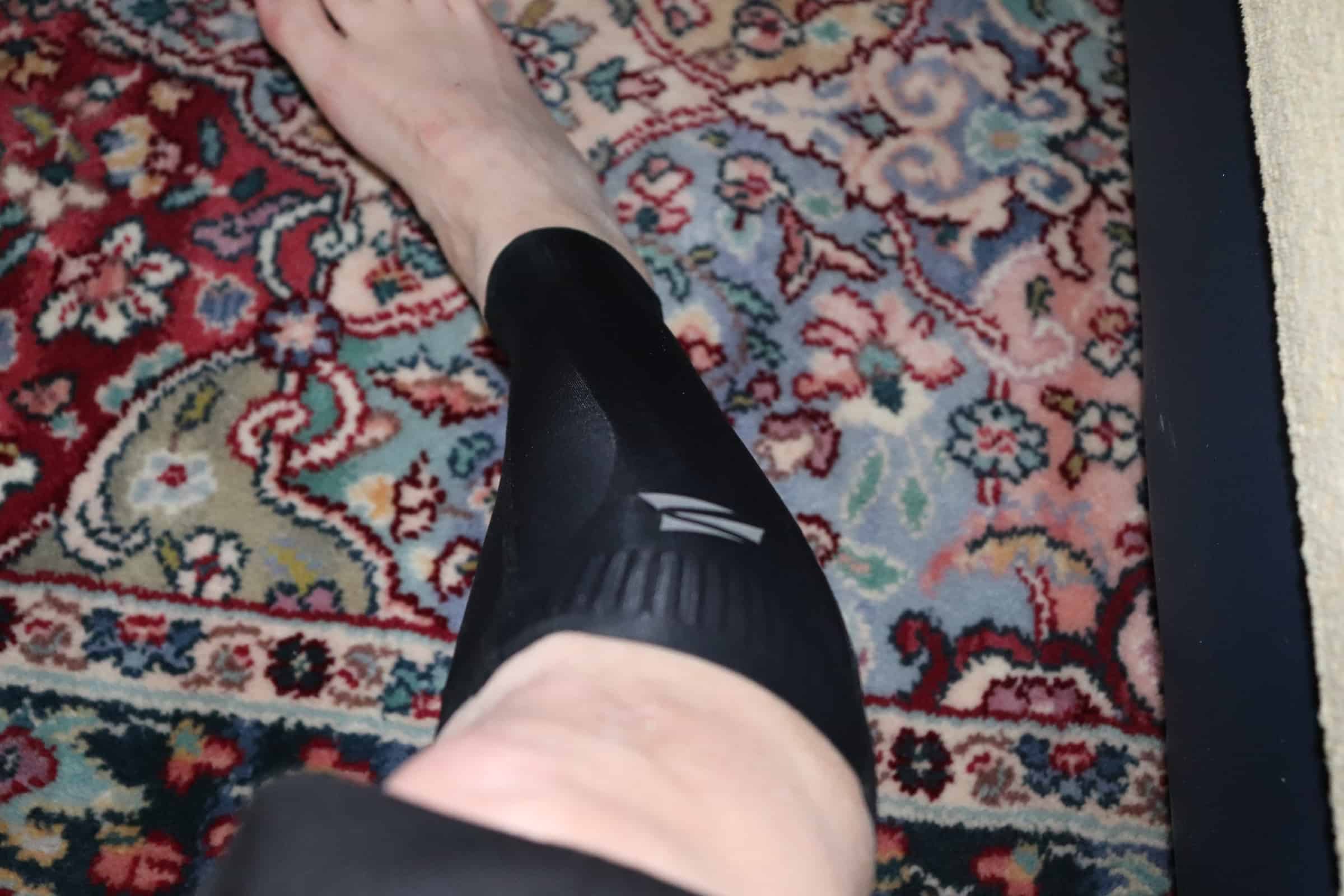 Once I put on the Enerskin, I felt it right away. I felt the blood flowing in the area and I felt a sense of relief from some of the pain I was getting from the run.
I thought these were incredible and only wished I had gotten the thigh compression or full leg instead of just the calf sleeve. I may just go back and get it… it was that good!
Interestingly, the product is reversible. Yes, I said REVERSIBLE! So when you wear it with the smooth side toward your skin, it acts as a recovery. When the smooth side is away from your skin it helps with compression and cramping. It's really an incredible product.
The price is $80 and you can get it on the website at http://bit.ly/2KrJyVJ.
HOWEVER, I LOVED THESE SO MUCH THAT I AM NOW A BRAND AMBASSADOR AND CAN OFFER YOU A DISCOUNT OF 15% OFF! That's right 15% off! Now, how cool is that?
USE CODE: TOPPER15 AT CHECKOUT!
P.S. You know me, if I don't believe in something I will not represent them.