Ever hear of Hylete? If not, you will be hearing about them soon because they are a relatively new company that makes great workout attire.
The thing about Hylete that is interesting is the more you buy from their website, the more discount you receive. For example, buy one product, say a pair of shorts. You will pay full price. If you buy 2 to 3 items and you will get 20% off. If you buy 4 or more, you receive 40% off of your entire order.  Hylete only sells on the internet therefore, they can pass the savings on to the consumer instead of the retailer.
The material is extremely comfortable. The shorts come in a couple of different lengths including short shorts, for those hot days outside to a little longer leg.  They also make a whole array of cropped pants too.
In addition to their cozy shorts, cropped pants and full length pants, they also make a whole line of extremely flexible tops that look great on any body type. Here's what I checked out:
Women's Altium II Short – these short shorts are not only comfortable but they don't feel that short. They look great and are extremely flexible.  The run true to size. Price: $55
Women's Shorts- Accent II 7″ — these shorts are a little longer on the leg and what's also great about them is they have two deep pockets to put either you mobile phone, nutrition bar or even a small water in.  This is a great feature! Price: $55
Women's Invex II Crop – these snuggly cropped pants are perfect for anytime — at the gym or just hanging out with friends. They also have a high waste and are extremely comfortable. Price: $70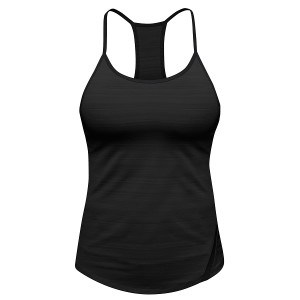 Insignia Racer Tank – this tank is a little loser fitting and perfect for those heavy lifting days at the gym (or your home gym in my case). They come in four different colors – black, mint, coral or gray. Price: $50
Accent Quad Blend Racer Tank – this tank is great because it also has two deep pockets that you can put stuff in! I love that since most of my gym clothes don't have any pockets and it makes it difficult to bring my phone with me. The material is soft and has some mesh on it. It's not fitted, which I love. (I guess if I got a smaller size it would be. I have a size Large in the top and Medium on the bottoms.) It comes in three accent colors – black, shocking pint and electric blue. Price: $50
If you're a runner, cyclist, swimmer or triathlete, you know as well as I do that strength training is imperative when training for an event. So why not check out Hylete and see for yourself.  They are available for both men and women.  I think you will love them as much as I do!
P.S. The box that they come in is particularly cool… But I'm not going to say more than that because I don't want to spoil the surprise!