International Triathlon Team Formed
I am so psyched that this new international triathlon team, WeRTriathletes, was formed. Internationally, we have team members from Canada, Australia and Spain. In the USA, members are from Washington state and Texas to Virginia and Florida. Most of our members are from New York. Being part of an international team, feels incredible!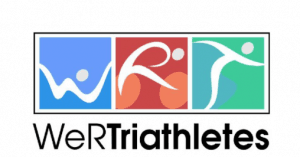 The members range from being experienced Ironman to beginners. We have one member who does ice swimming!  Wow!
The goal for this group is education. We have a play list of Hilary Topper On Air, where I interviewed amazing athletes from across the globe. We also have videos from the NY TRI EXPO, Endurance Film (a whole playlist) and we will be having monthly Google Hangouts. Our first guest speaker is Karlyn Pipes and following that Dr. Joanne Zeigler. (And there's a whole lot more to follow!)
Our sponsors are doing so much for our team! Salming North America has great athletic apparel and super responsive running sneakers. Team members reap the benefit of 30% off retail prices. Remodeez is another sponsor and offers 10% off their odor resistant inserts. TriSports is another team sponsor and offers 20% off to team members on their online retail store for everything triathlon. We constantly get major discounts for races too. New sponsors come in every day.
Our newest sponsors include: Dr. Dan Schaefer of Peak Performance Strategies and True Sport Care.
In addition, we have a few active contests for members including a Strava group where the leader will win a few pairs of socks from Balega International and race entries too!
We also have a membership contest where the person to bring in the most amount of new members gets a free race entry from DelmoSports, the triathlon race company that has outstanding races in New Jersey!. (In addition, anyone who becomes a member from this blog entry, is also eligible for a free race entry!)
I'm grateful that Danielle Sullivan of Iron Fit Endurance has taken a leadership role and acts as our team coach. Every week, members send in questions and she answers via YouTube video, which is sent to all members.
Members receive a weekly email newsletter and currently an advisory committee is being formed.
It's so incredible to build a team from the ground up and have more than 135 members to date.  Interested in joining us? As a subscriber/reader, we are offering for a limited time only, free membership. Go to https://www.eventbrite.com/e/wertriathletes-membership-tickets-31189753392 and use the code VIP1234.  (You never know, you may be the winner of a DelmoSports race entry!)