At the Austin Convention Center in early December 2018, The Running Event (TRE) was held. There were thousands of people in attendance, mostly retailers and race directors, looking for new products, partnerships and new ways to get their message out to their consumers.
The first day consisted of a variety of seminars specifically geared for the small running store owner. Following that, there was an expo, that had every named brand in the running industry imaginable on hand.
I was particularly interested in learning about new brands of sneakers. Unfortunately, I couldn't get near the major brands like Brooks, Saucony, New Balance, etc. So, I just went to talked to everyone else and was particularly interested in different and unique type products for the running/triathlon community.
Some of the notable booths included:
Uglow
Uglow is a new French company that makes apparel for the running industry. Their super light fabric felt awesome. But, the most interesting thing about the product was that there were no stitches in anything! Could you imagine? No stitches?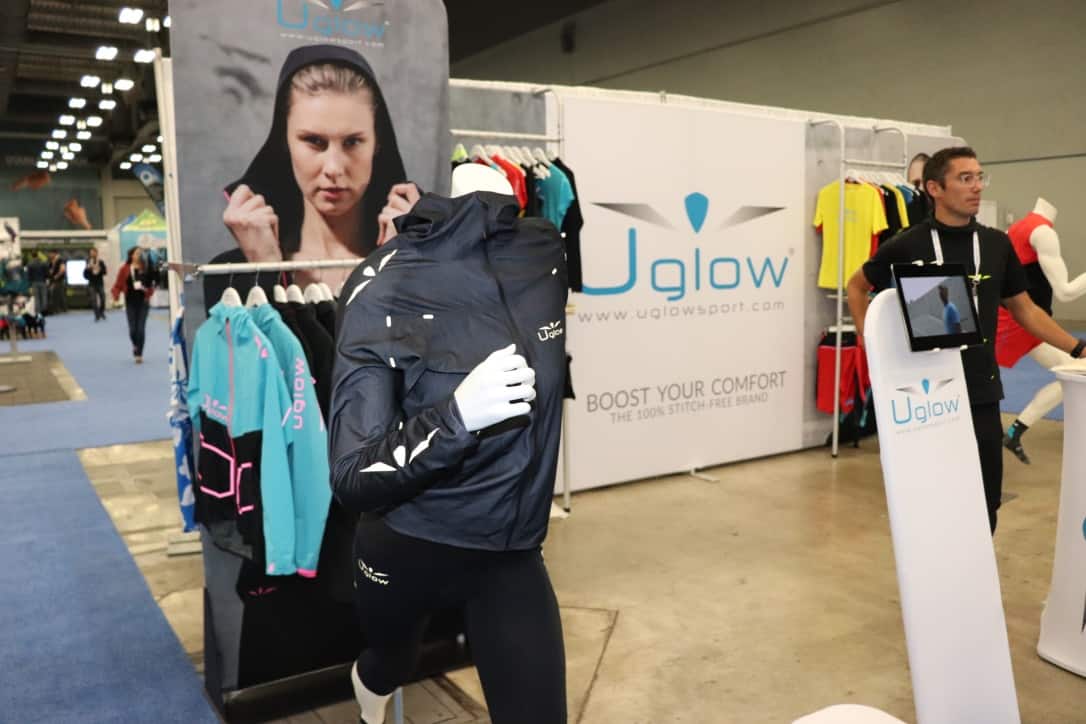 The buttons were magnets which I also found interesting. They provided me with a sample shirt which I plan to review on a later blog post. These makers' products were different than all of the other apparel companies there.
NanoSpikes
NanoSpikes was another company I found exciting. They had a big ice block at their booth and one of their reps was running back and forth on the block using the spikes. She asked me if I wanted to try them out, I put them on and couldn't believe the traction I got from the ice!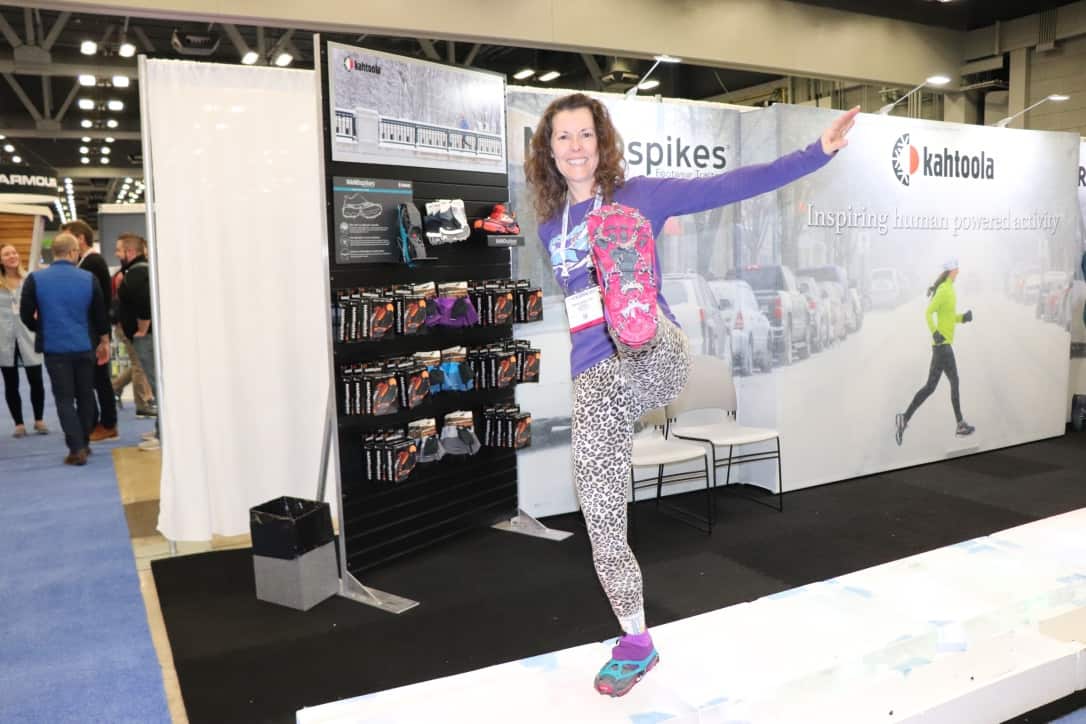 HydraPack
HydraPack also had a unique concept, reusable race cups. Could you imagine going to a race and keeping the cup with you, instead of disposing them on the ground? The reusable cup squishes up and can easily fit in a bra, gym shorts or hook onto your hydration belt. Cool concept huh?
Squirrel's Nut Butter
Not a nut butter company, but an ointment company called Squirrel's Nut Butter. This grass root company makes chafing creams and skin lotion, all natural. According to the owner, his wife was seeking a formula for their daughter's eczema and discovered this product.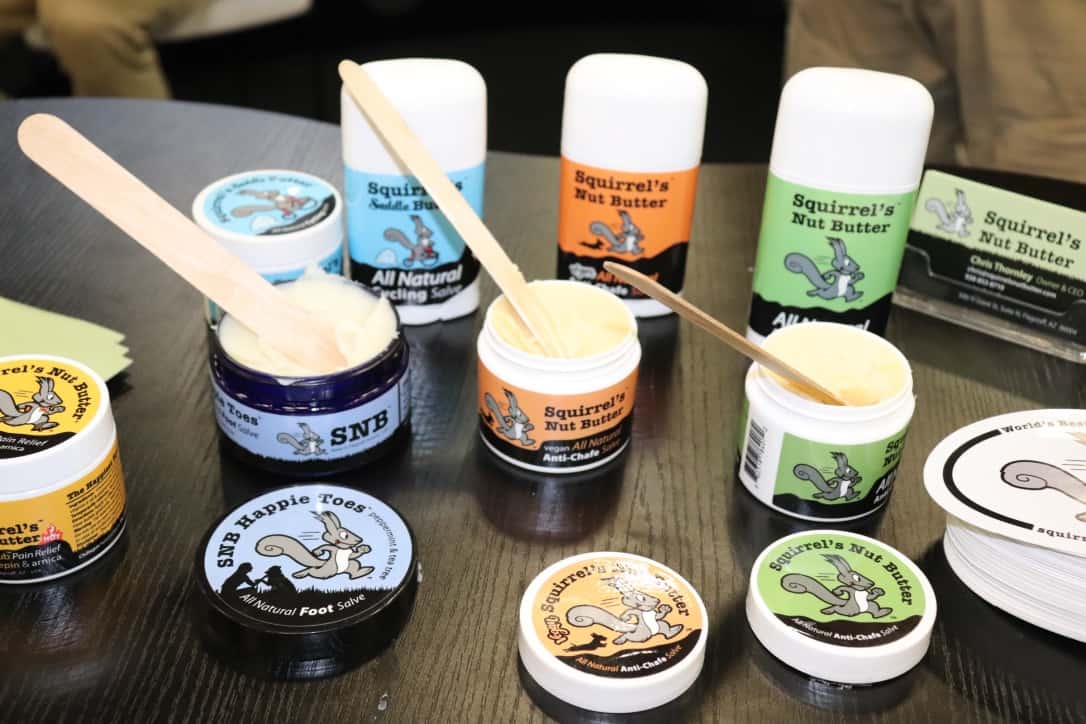 Orange Mudd
Another interesting company I met up with was Orange Mudd. The company, based in Colorado, makes hydration packs that are pretty unique and comfortable. I tried one out and was impressed because you don't even feel it!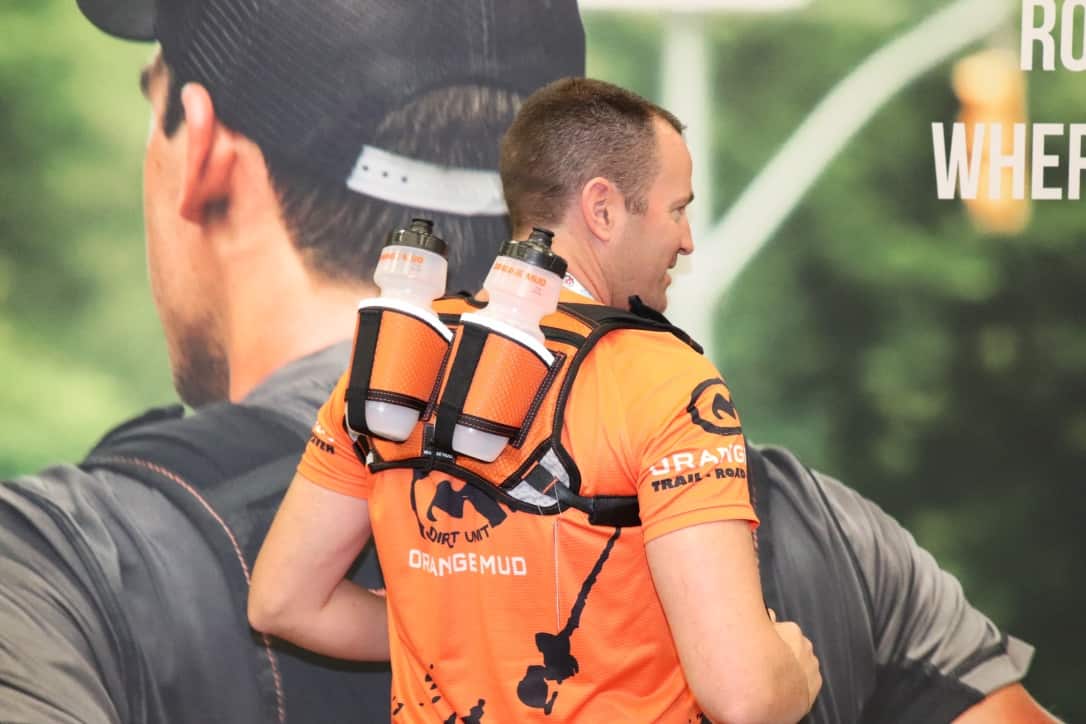 3D Scanner
As I was just about to leave, I noticed and big kiosk called Aetrex. I entered and the sales person asked if I ever heard of 3D scanning. I had not. I stepped on platform and my feet were instantly scanned. After that, the rep provided me with a pair of cushioned insoles. I wasn't sure what the graphs and charts were telling me, but I gladly took the inserts and look forward to checking them out.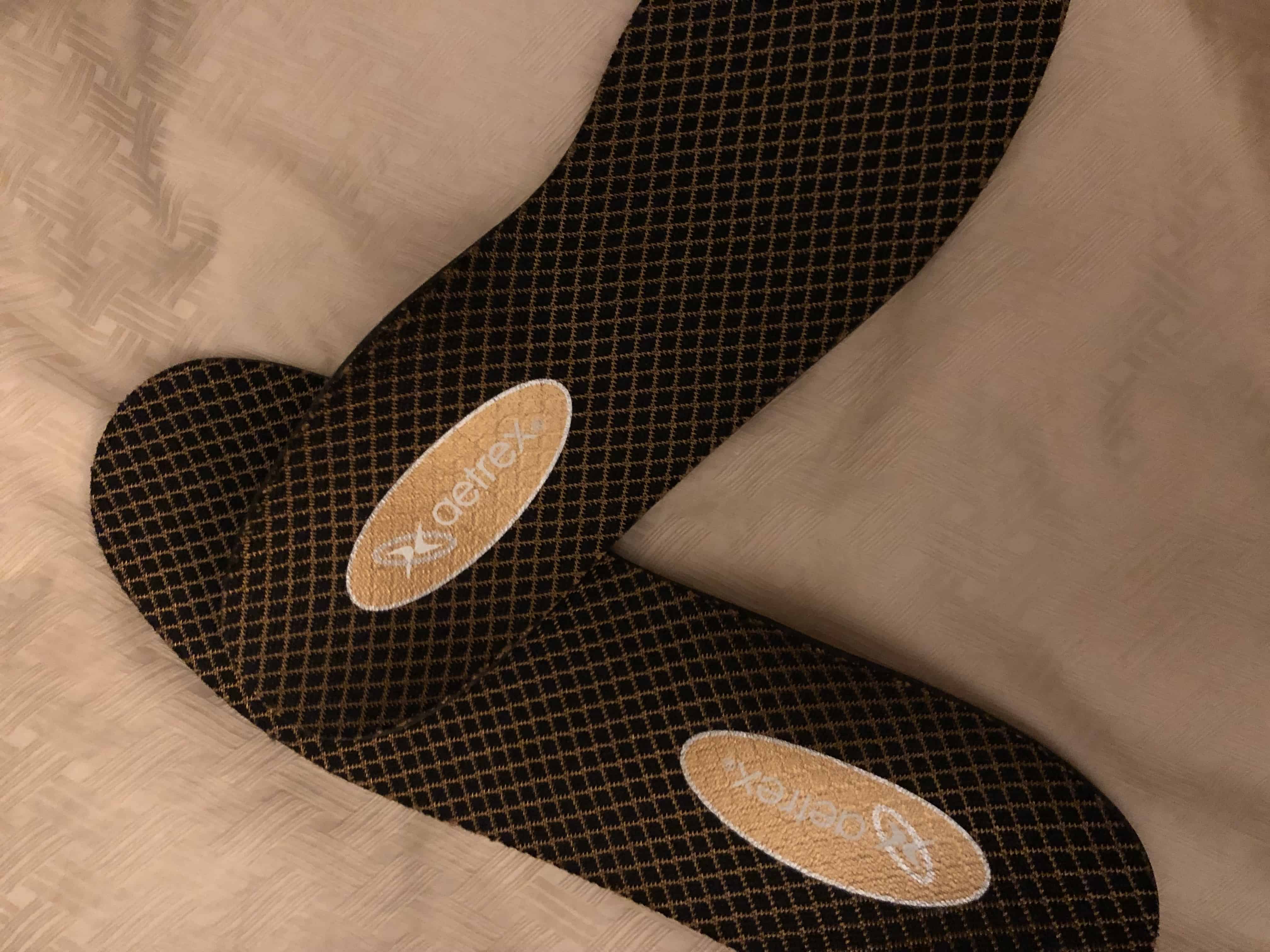 As far as if it's worth attending The Running Event in 2019 — I'll be there! It was an awesome trade show and conference. The organizers did a great job and it was of value to everyone involved!
P.S. I'll be writing stories about several of the companies I met at The Running Event within the coming weeks. Stay tuned!