Product Review: Orca Killa Goggles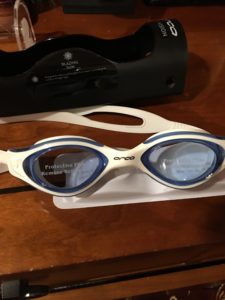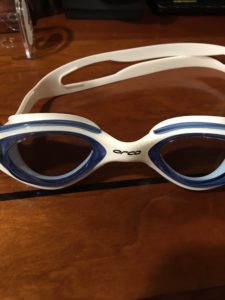 I never thought about goggles until recently. I knew I needed them. If they leaked, they were garbage. And that was that.
I only used either Speedo or Tyr.  They were the big ones right? So why get anything else?
However, recently, I had the opportunity to try out the Orca Killa Swim Goggles.
What do I like about them?
For starters, I like the way they look! I love that they are white with a blue anti-glare lenses but they come in two other colors too – black with dark lenses or black with red lenses.
They are particularly easy to adjust.  I find that the other brands are not that easy and I sit and fiddle around with them for a while before I get them right. I love that you simply pull the strap and you can make it tighter or looser. (I wish all goggles were like that!)
They are extremely comfortable.
They have an anti-fog coating. Don't you hate when goggles fog up???
They are chlorine proof and have a low-profile silicone strap
100% UVA and UVB Sun Protection, which is also important to me especially when the sun is blaring!
They are relatively inexpensive. They retail for $24.99 and you can pick up a pair at TriSports.com.
Would I recommend them?  Sure would.  The price is right and the look is awesome!