Product Review: SmellWell Makes Your Stuff SmellWell
I met this company at The Running Show in Orlando and as I passed their booth, I got a sniff of a fragrance that well, "smelled well."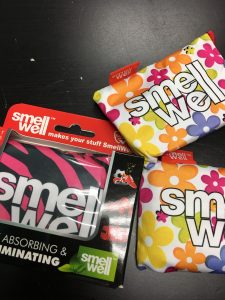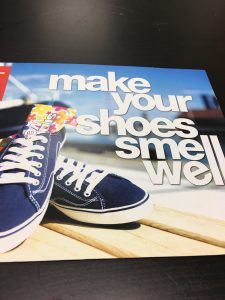 SmellWell is a new product, distributed by BlueChip USA LLC. It's two little bags of fragrance in a tiny box. When you open the box, you get two moisture absorbing and odor eliminating bags for anything from a gym bag, tri bag or even for your "smelly" sneakers or shoes. The scent is light and fresh smelling. It's not a heavy odor.
For me, I tried it in my swim bag. This may seem strange, but after a Master Swim program, I leave my wet bathing suit and towel in the car for hours, so I put the SmellWell to the test. It's got a strong scent so not only did it alleviate the "nasty" odor from the mildewed bathing suit and wet towel, but it smelled pretty "swell."
I also decided to try something different. I wondered if it would work in a bathroom to keep it smelling fresh instead of a deodorizer. Although not meant for that, I thought it would be an interesting experiment and you know what? It worked! (I think I'm going to leave it there for three months!)
What's cool about the SmellWell is they come in these psychedelic patterns. I love the "flower power" one!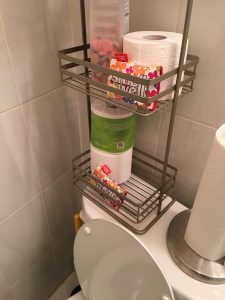 Some of the benefits of SmellWell include:
prevents bacterial growth (have you ever left your wet bathing suit and towel in your car for days? I have and it isn't pretty! This prevents that!)
lasts for 3 – 4 months
non-toxic made with all natural minerals and other natural components
works with any type of shoe or sports equipment
removes order and leaves a fresh scent
ECO friendly
And, the best part, if you don't think it works, they guarantee satisfaction
Here's a cute video that appears on the SmellWell website that I thought was pretty funny:

SmellWell is a Swedish company and their products can be purchased direct from BlueChip USA LLC.