Swiftwick is a running/lifestyle sock that is well-made and extremely comfortable. They may be a great choice for socks in 2019, whether you will focus on strength training, running or golf.
Recently, the company sent me two pairs for review.
Fitlite XT Zero Socks
The first was called Fitlite Xt Zero socks. The pair I received was pink and gray (nice color combination), but they have a lot of other color combinations.
The Swiftwick Fitlite Xt Zero socks were developed to prevent your foot from slipping inside your shoe. They have wick moisture to keep your feet dry. They also have an "AnkleLock™ Technology," which offers extra support around the ankle during high-intensity training. These socks have medium cushion and moderate compression.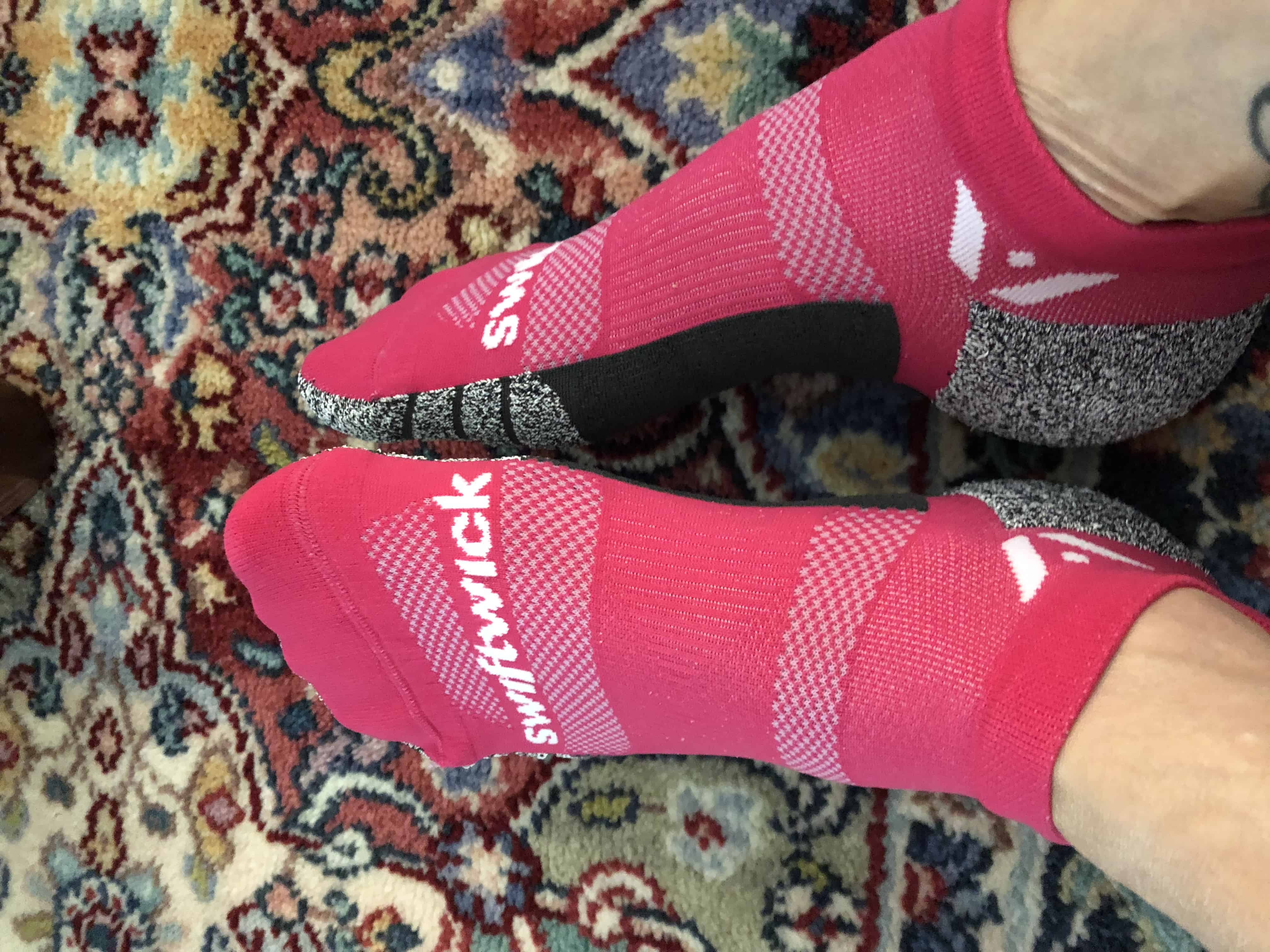 For me, they fit perfectly. I'm a size 7.5 or 8 in sneakers and I found the fit to be just right. I like the way they have compression on the arch, especially for someone like me who has high arches.
Swiftwick recommends these socks for fitness classes or the gym, but I think they would be great for running too.
The Swiftwick Fitlite Xt Zero socks are 54% Nylon, 24% Polyester, 19% Olefin and 3% Spandex. They come in three colors – pink, royal and gray. They retail for $19.99
Pursuit Zero Socks
Pursuit Zero socks were the second pair Swiftwick sent me. These socks are constructed with Merino Wool and have an upgraded reinforced heel and toe for maximize durability.
Merino Wool provides warmth in the winter and cooling in the summer, as well as absorbs moisture without feeling soggy or losing the ability to regulate temperature. The Zero no-show cuff sits below the ankle.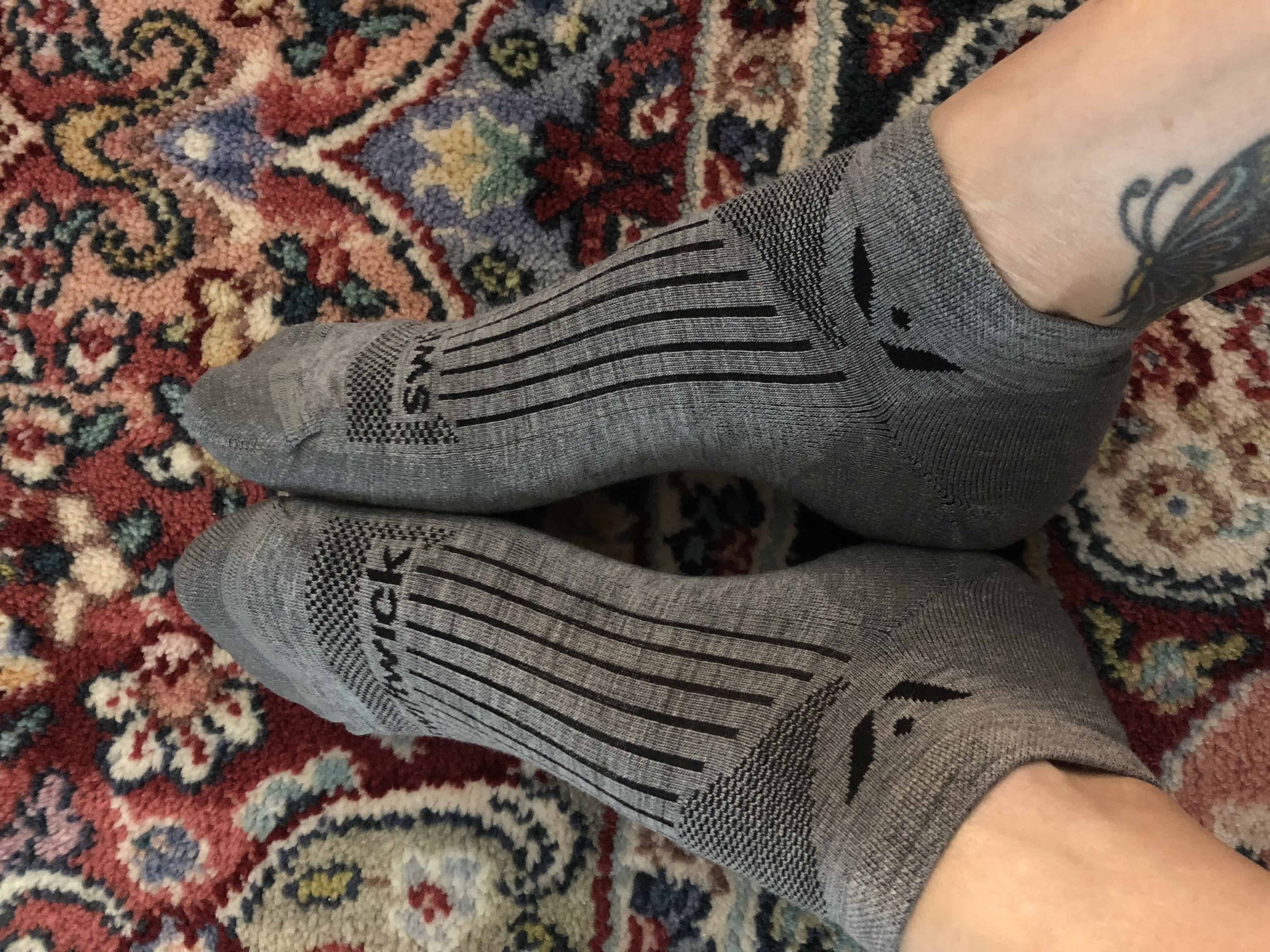 These socks aren't as snug as the The Swiftwick Fitlite Xt Zero. But, the Swiftwick Pursuit Zero socks have snuggly warm and comfortable fit.
On these, you may want to go down a size for running, so that they have a snugger fit.
The Pursuit Zero socks come in heather (gray) or black. They are specifically for either running or golf. They are made of 66% Merino wool, 32% Nylon and 2% Spandex for comfort. They retail for $15.99.