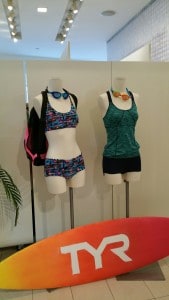 To kick off the new TYR spring/summer line, the company held a fun party at 1441 Broadway in New York City last week. At the party, I got a French braid, a manicure and then took some silly photos. I also had the opportunity to get a sneak peak of the new line and it is awesome!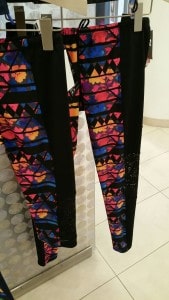 I particularly liked the new Yoga outfits for yoga on the beach.  (If you know me, you know I'm not a big Yoga fan but many triathletes love yoga.  So, I thought I would share.)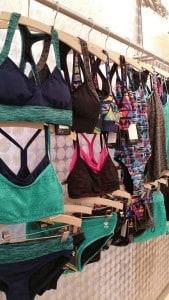 I loved the new bathing suits for women and girls and board shorts for men! The colors are vibrant, the fabric is soft and comfortable and it's got a great brand attached to it.  So you know it will last!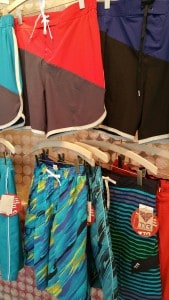 I was first turned on to TYR when i started training for triathlons.  I have a TYR Hurricane WetSuit.  I have a TYR transition bag in black and white (although at the party, I noticed TYR has them in different colors. If I saw those colors, I would have bought a different one!). I have a ton of TYR bathing suits that I wear for swimming in the pool.  I even have a TYR triathlon kit. So I've been a big fan for a few months now.
After going to this party, I'm definitely going to look for the new line when it's out in retail stores.