Coaching Services Available
Live Webinar Series
If you are an endurance
athlete, then come join us!
We are the WeREndurance team and this encompasses
both WeRTriathletes & WeRWalkRunLI teams.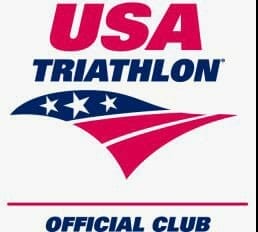 If you are an endurance athlete, then join us! Our athletes range from beginners to experienced Ironman triathletes.
Member benefits including: virtual educational seminars, being part of an international team, major sponsor discounts and race discounts, giveaways, contests and camaraderie. 
Plus our team gets priority at Ironman events and we get entries to the NYC Marathon and other hard to get into races.
As members of WeREndurance, you get first dibs to our live webinar series with an opportunity to ask questions of leading experts in the field of triathlons.
On our webinar series we have had Matt Dixon of PurplePatch Fitness, Karlyn Pipes, one of the fastest swimmers in the world, Bill Brenner of US Masters Swimming, Dr. Joanna Zeiger, author of "The Champion Mindset," and more!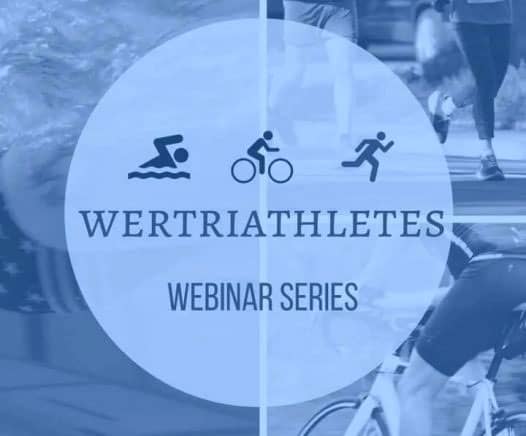 EDUCATION & PROFESSIONAL SUPPORT
Webinars, workshops and more from experts in the field to help you improve on various skills related to swim, bike, and/or run. Plus support from a certified triathlon coach.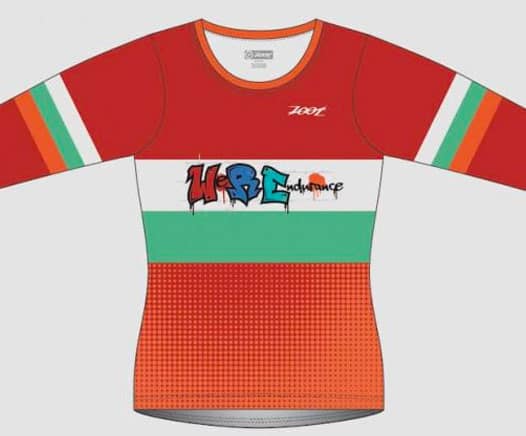 Access to awesome tri kits, bicycle, and running attire, showing the world that you are part of an international tri team!
CONTEST, PRIZES, DISCOUNTS AND FREEBIES
Major discounts and free race entries from our sponsors. Our members have also won race entries from many of the local and national race companies.
We are an official club with NYRR and we get entries to the NYC Marathon and other hard to get in events. We are also an Ironman club, which enables us to get priority entry to all Ironman events.
As a member of WeREndurance, you get first dibs to our LIVE WEBINAR SERIES with an opportunity to ask questions of leading experts in the field of Triathlons.
Fast-Track Triathlete With Matt Dixon
Matt Dixon, one of the world's most famous triathletes and author of several books including The Fast-Track Triathlete, will talk about how busy triathletes can still accomplish their goals with limited time.
In Fast-Track Triathlete, elite triathlon coach and workout-life balance expert Matt Dixon unveils a comprehensive 14-week race prep program that is scalable to fit the training needs of any long-distance triathlete. While coaching his many CEO and high-level executive athletes, Dixon has considered the challenge of long-distance triathlon from every angle. The approach and training plans offered in Fast-Track Triathlete mean that busy triathletes can realize their long-distance triathlon dreams without sacrificing so much to achieve them.
Hilary is the CEO of HJMT Public Relations Inc., a 25+-year-old Public Relations and Social Media Marketing Agency.
She is also the chief curator at HJMT Media Company LLC, where she writes two blogs – NY Lifestyle Blog, A Triathlete's Diary and has a podcast, Hilary Topper on Air.
She started running at age 48 and became a triathlete in her early 50s. Her most recent accomplishments was running the NYC Marathon in 2016 and competing in dozens of sprint and Olympic triathlons including Nationals and NYC Triathlon. Her next goal is a 70.3.
Hilary is also a running coach for WeRWalkRunLI. She is a USA Certified Level 1 Triathlon Coach and has a certification in personal training.
Coach Tim Delss has been competing in organized sports since age 5. Starting in team sports and eventually moving into endurance sports in 2007. First as a runner and then progressing into triathlons in 2010. His first triathlon was the 2010 Savageman 70.0, rated as The Hardest Triathlon on Earth by Triathlete Magazine in March 2010."
"Since completing my first race, I have immersed myself in the triathlon community as an athlete, volunteer and coach," Tim said. He served as the Training Coordinator for the Mid Maryland Triathlon Club for the 2012, 2013 and 2015 seasons. For the 2016 season, he served as Vice President and as the club's President for the 2017 and 2018 seasons as he continued to help the club and triathlon community grow.
Since 2017, he has served as the "first timer coach" for IRONMAN Maryland, helping to cultivate a program and event geared toward first time 140.6 distance athletes, hosting online chats, race week briefings, seminars and leading course preview events as well as creating the IMMD Underwear Run to benefit local charities in the community that hosts the event every year.