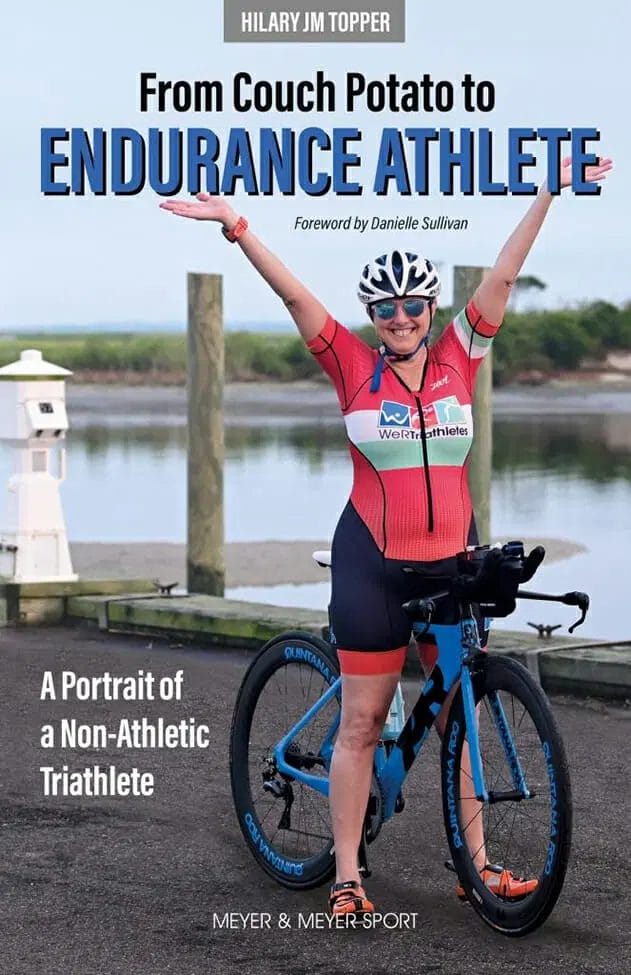 From Couch Potato to Endurance Athlete
For those who have ever thought they were too old or too unfit to compete in a triathlon, From Couch Potato to Endurance Athlete will prove that it is never too late to compete!
This is a story about overcoming life's obstacles — from injury and business trouble to grief and loss and everything in between.
This book will take you on my decade-long journey as I train for and run my first 5K, swim the aqua-blue waters of the Caribbean, cycle a hilly course in Milwaukee, learn how to run-walk through the New York City Marathon, and compete in my first triathlon in Sanibel, Florida. You will be right with me as I narrate each experience — even a 5.5-mile swim in the murky waters of Long Island.
I hope my story moves, motivates, and inspires you. I know you will laugh and cry as you follow along on my journey.
This book will inspire runners, triathletes, and endurance athletes. It will also move anyone who wants to walk away feeling that no matter what happens, they can cross the finish line, too.
More dates and times to follow.
You can order your books at any of below online retailers or get the audiobook. It's also on Kindle!