Why Did You Decide to Start Endurance Training? What Was Your Why?
I started endurance training initially to lose the weight I gained after I stopped running. — My why was to lose weight. (I have been a runner since middle school and I received a college scholarship for cross country and track.)
Also, I signed up for DetermiNation (The American Cancer Society's endurance program) 12 years ago to run the Broad Street Run and to raise funds for cancer research in memory of my best friend who died from breast cancer at the age of 36.
What Year Did You Start?
I started running again in 2010 after the birth of my now 13-year-old.
Were You Athletic Growing Up? If So, What Sports Did You Play?
I ran track in middle school and for my church track team. In high school and college, I ran cross country and track.
What was Your Favorite Race or Your Greatest Achievement?
My greatest achievement has always been my last year of high school when I ran the 3 races pretty much back to back with little rest. I ran the 3,000, 1500, and 4×800 relay and came in first place in each race.
As an adult, my greatest achievement is the duathlon that I completed last year. It was tough and fun. Looking forward to doing it again as well as moving up to triathlon training and all.
What Were Some of the Challenges You Faced and How Did You Overcome Them?
In 2019 I was diagnosed with heart disease. — I'm proud to share that running saved my life! If I wasn't a runner, I could have died.
As a result of running a 5K during the summer of 2019, I felt a pain in my chest that wasn't normal. — As a runner my heart is strong so it wasn't easy to detect. Advocating for my health is the reason I'm here to share my story.
What Are Your Plans for the Year?
This year I'm having strange pain in my legs that I'm trying to figure out with the help of sports medicine doctors and my primary doctor. Once I figure it out I will begin training for Broad Street. Currently, I'm riding my bike and cross-training more to stay in shape.
Tell me about yourself. Are you married? Children? Ages? What do you do for a living?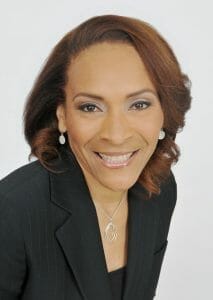 Yes, I am married to Wayne E. Roberts. We have been married for 14 years. — My almost high school sweetheart. LOL! We went to high school together but didn't date. Wayne was two years ahead of me in high school. I was in 9th grade (14 years old) and he was in 11th grade when we met.
We have a 13-year-old son, Wayne E. Roberts, Jr.
I have a running company, Elite Access Running. Elite Access Running, LLC is a full-service race management company that specializes in event management, public relations, and social media for premier races, athletes, and organizations. Our USATF-certified coaches provide one-on-one and group coaching for runners, pace team coordination for races, and organize destination races for athletes and organizations.
In addition to Elite Access Running, I work for Temple University in the College of Education and Human Development as the Director of External Community Relations.