I travel a lot. I also train a lot. So, when I travel, I try to get to training. Recently, I went to Fort Lauderdale to take care of some business for my dad. I decided to stay on the beach in Ft Lauderdale and I'm glad I did.
Although I didn't get to train as much as I would have liked, I did get in a quality run and a quality swim.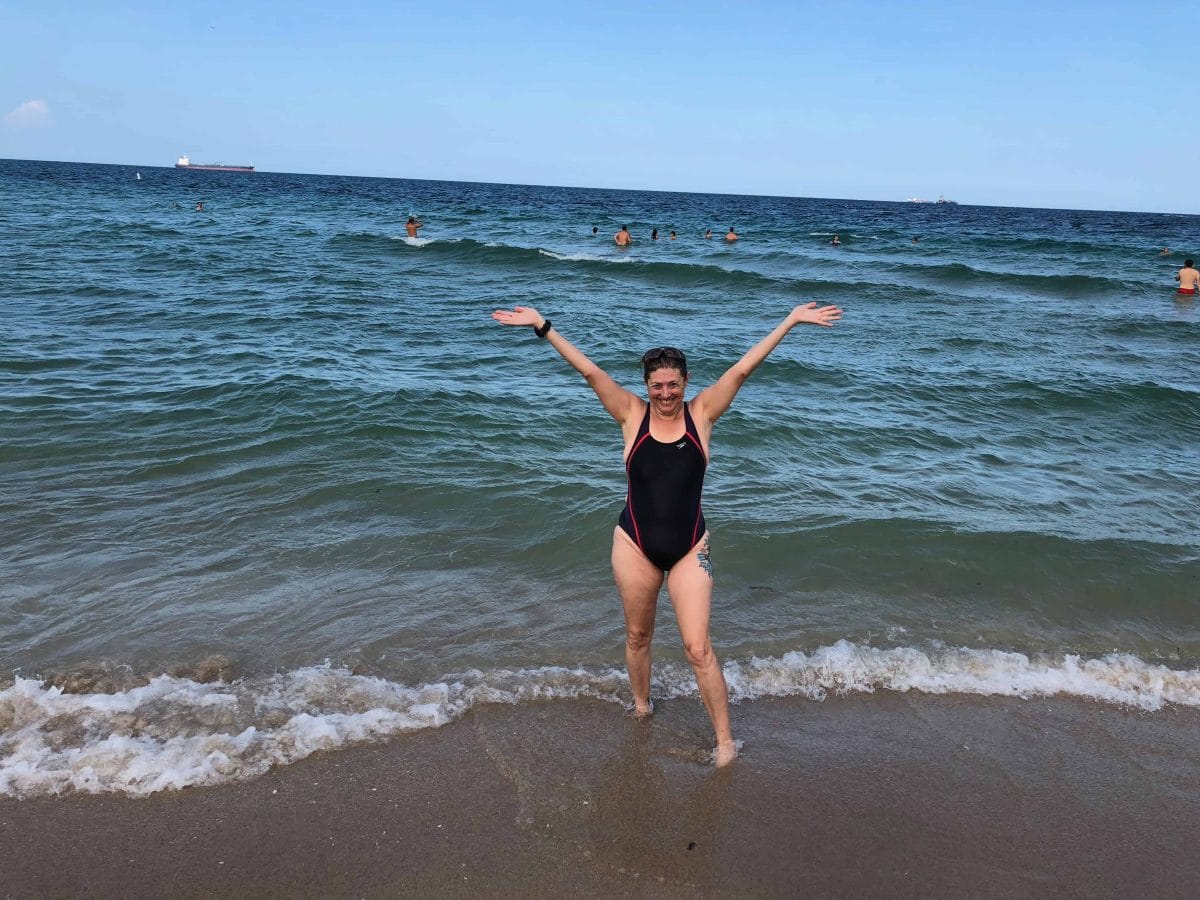 The run was gorgeous. I ran out a mile on AIA along the beach. I looked over to my right and saw the turquoise blue water. On the other side, I saw beautiful hotels, a park, and restaurants.
It was hot and humid even at 5:30 pm in the afternoon. Usually, it bothers me but this time, it didn't. I felt a heaviness when I breathed in but I wasn't going to let that stop me from enjoying my run. Total mileage 2 miles.
Then I went into the water. The first day, I jumped into the ocean and was thrown around like a rag doll. I decided to hold up until the next day.
The day I finally went into the water, it was calm and beautiful. You could see all the way down to the bottom. The water was that clear. I saw beautiful little tropical fish swimming along. I swam about a half-mile. It was one of the best swims I did all season.
Tell me about a time when you went away that you had an amazing experience swimming, running, and/or cycling. You can win a visor!