Could you imagine hearing sound through your bone conductor? At The Running Event in Austin, I met a company, Aftershokz, and learned a lot about their products. I was given a review sample of the Aftershokz Trekz Air, which were awesome. Here's why… 
When I was a Google Glass Explorer, Google had used the same technology. Transducers guide mini vibrations through your cheekbones to your inner ear. This enables sound without plugging or covering your ears.
Here's a better description of the technology taken from the Aftershokz website:
"Bone conduction is a natural part of the hearing process—sound travels through our eardrums and bones simultaneously. We've taken the concept to the next level through development of a suite of proprietary audio technologies and design patents. The result: headphones that deliver unrivaled situational awareness and comfort."
The Feel…
The Aftershokz Trekz Air have a very soft and smooth feel to them. They are super light weight and have a great fit. When I wore them under a Ski helmet, I found them uncomfortable. (I tried them out during different types of workouts.)
The Sound…
I used the Aftershokz Trekz Air during a run and found that I could still hear everything around me plus the music! They sounded great.
I wanted to use them during harsh conditions to see how they would fair. I took them on the slopes in Vermont and they held up well. They were a little uncomfortable under the helmet because I found that they were pushing into my head a little, but I wore them anyway. Skiing with music is a total game changer. I felt more relaxed and again, I was able to hear the outside sound because they weren't in my ears.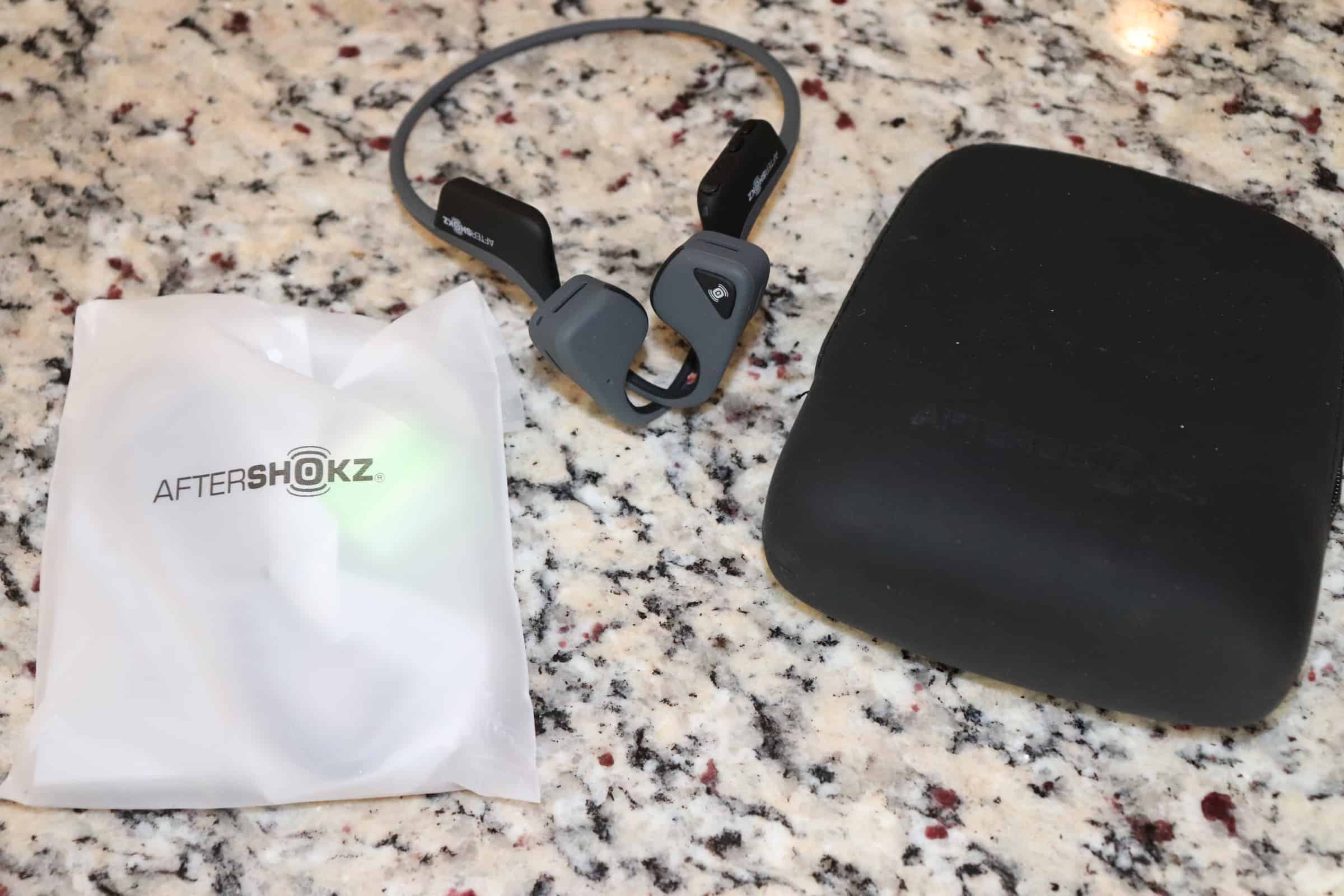 Would I recommend?
I really liked that you could hear the sounds around you. So, if you are running in the street, you will hear a car coming. It doesn't eliminate external sound like most headphones. When you're at the gym, you may not like using them because you can hear external noise and gyms are notoriously loud places.
However, they are perfect for any type of sports activities especially outdoors. I love them and look forward to using them on upcoming workouts.