Get 25% off by reading below!
The BewellConnect MyTens PRO arrived at my home early last month. It was received at no charge and I was asked to give an honest review. I had never used a personal TENS unit, I have only used one at a physical therapist's office. I knew it was used to relieve pain, but I didn't know much about it.
What is a TENS device?
First off, TENS stands for transcutaneous electrical nerve stimulation. The device offers a method of pain relief involving the use of mild electrical currents. A TENS unit is a device that has leads connected to sticky pads called electrodes.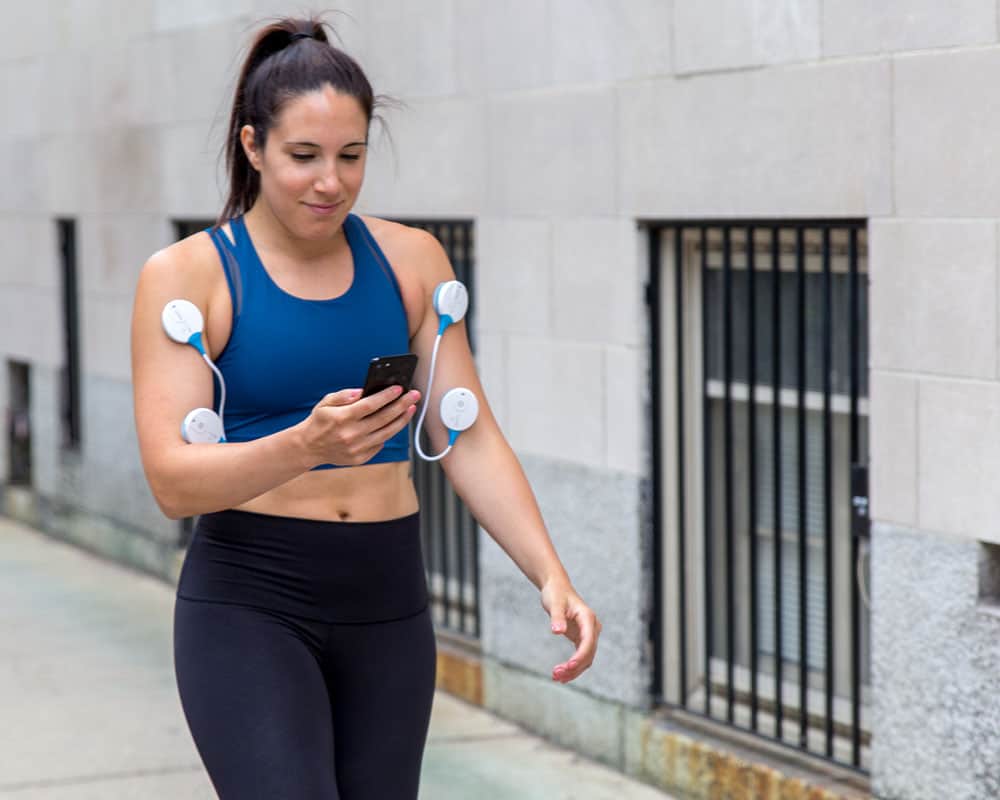 Conducting a Google search, and also reading the BewellConnect blog, I learned that a TENS device is a scientifically proven pain management treatment.
The BewellConnect MyTens PRO is a smart, wireless and mobile TENS device. It is non-invasive, affordable, and very easy to operate. This wearable medical device relieves pain through pulses that stimulate nerve fibers, blocking pain signals as they travel to the brain.
This unit can also massage and relax sore and aching muscles, which, can be a great addition to your daily routine.
According to a national survey, approximately 60 percent of the 1,000+ consumers surveyed sought treatments for back pain, bad knees, ankle sprains, and other issues. When they did, nearly half (47%) used TENS units or similar electrotherapies, with 90% saying that it helped in their recoveries. That's huge!
What happened next…
I opened the box and found that it included a compact carrying case, which contained 2 device channels and 4 electrode pads. The electrodes snapped easily into the channel, which was recommended to do before placing on your skin. In addition, when it came time to charge, each individual channel (there are 2) has a micro USB port which allows for easy wall-based charging that lasts for 8 hours.
I read the instructions that came with the device, and downloaded the MyTens app on my iPhone. While I was checking out the app, I continued charging the device.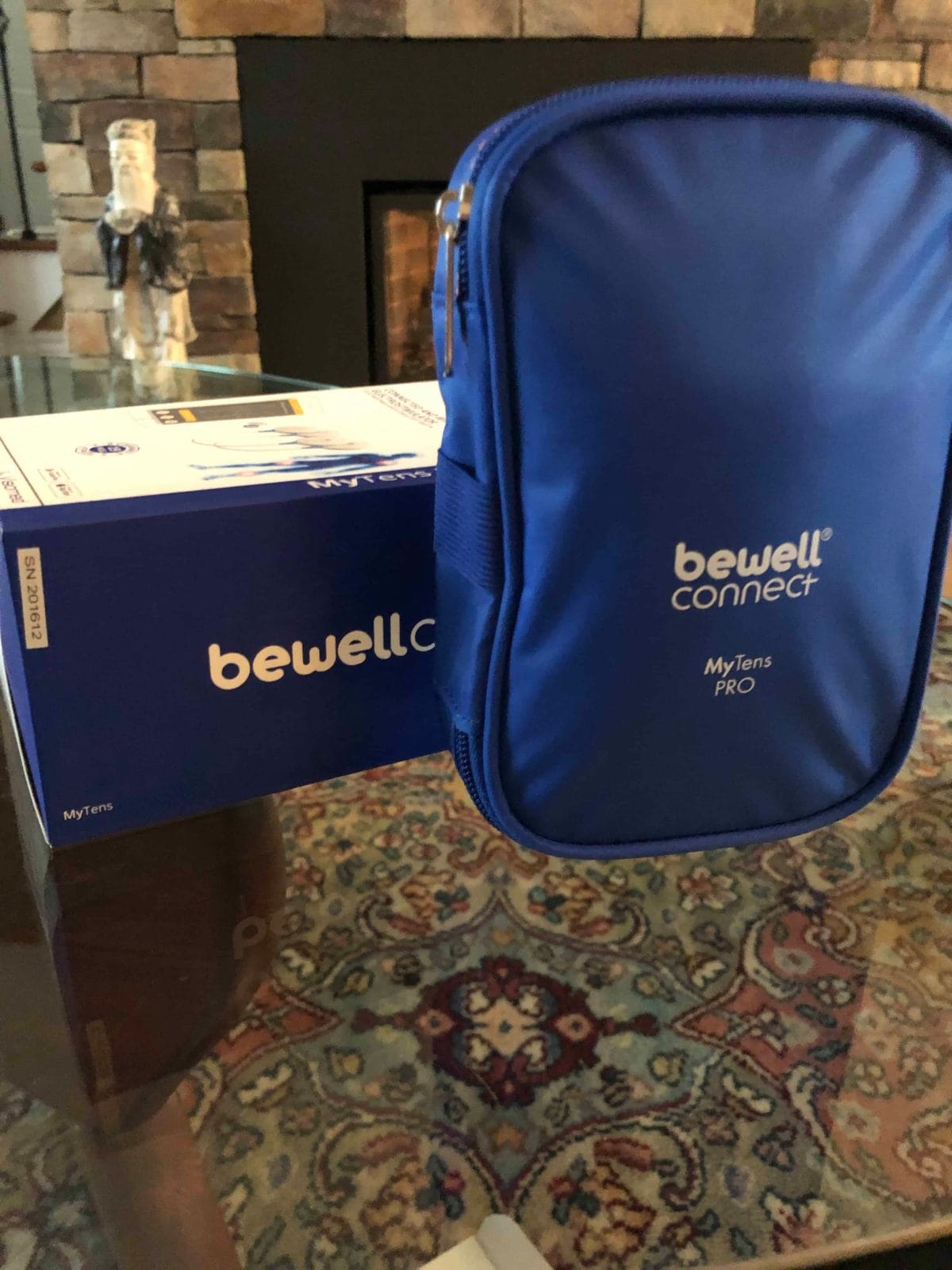 The App and Bluetooth Technology
The MyTens PRO is completely wire-free, unlike some of the other options currently on the market. It's also entirely wireless (you control through the app!) and it's technically considered a "wearable tech product." The device works with the app, which is easily downloadable from either Google Play or Apple App Store. I found it without any issues.
The MyTens PRO uses bluetooth technology, however, you don't have to sync it to your phone. To link the device to your phone, you simply activate your session within the app, turn on the device, and a green check mark will appear on the screen, which then promptly moves into your session control dashboard where you can adjust intensities based on your comfort level. It's pretty simple.
Using the product
Once the MyTens was fully charged, I snapped four of the "sticky pads" (2 pads per channel) into the device andturned on the app where there are four panels to choose from including: Pain Relief, Muscle Stimulation, Relaxation and Fitness.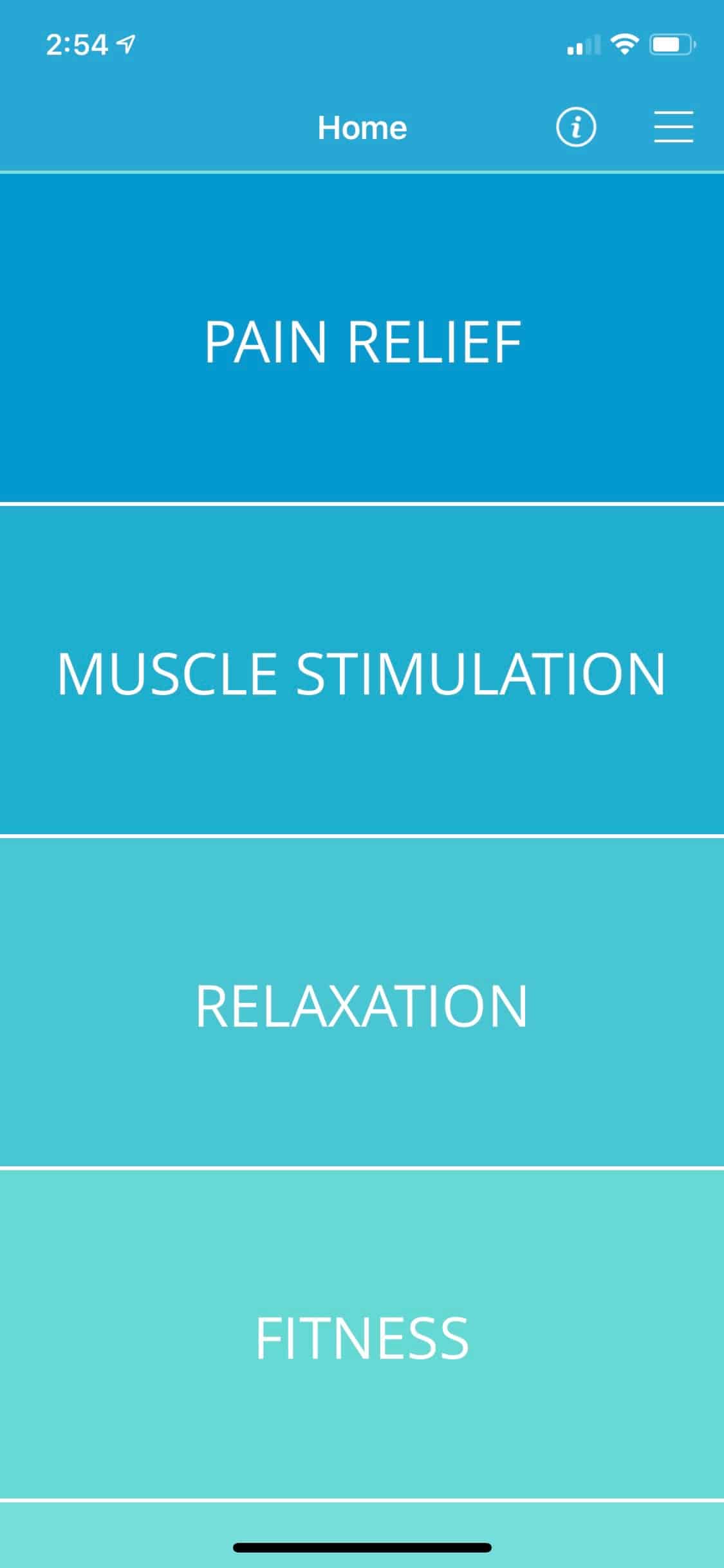 I chose Pain Relief. The next screen I was directed to, allowed me to select the area of the body I wanted to focus on. I tapped the lower back area with my finger, and the actual spot where I felt pain. Typically, when I work out, I feel pain in my hips or in my calves. But this time, my lower back was bothering me.
The app showed me how to place the electrodes properly and once I set the electrodes on my back, I turned on the app, increased the intensity to around 15 and just let the tens unit do what it does — relieve pain.
I also tried it on the back of my leg.
You can use theBewellConnect MyTens PRO on almost any part of your body (restrictions do apply! And you cannot select certain treatment areas in the app per safety measurements). I noticed that if you want to firm your glutes, for example, you can do that too!
Length of the session
Most of the sessions go for about 30 minutes and can be adjusted for mild, moderate or intense stimulation (it's up to you when you are controlling your session).
What's really cool about the app is that it shows you exactly where to position the wearable device. All you do is press start, increase the intensity and after the session, you feel a whole lot better!
I have a lot of different recovery devices – some were expensive like the Normatec and others like the Stick were not so expensive, but having a tens device is great to have in your home especially for an endurance athlete. I also love that it's compact and portable for travel!
I look forward to continuing to use it in the days to come especially since this year I plan on competing in my first half ironman event. I know I will need it!
The BewellConnect MyTens PRO retails for $249. You can learn more here. 
You can get 25% off by using the code: CODE: Hilary25 and using the Link: https://bit.ly/2Qw9w0l