Could you imagine wearing a dry-fit shirt that has no seams?
Uglow, a French company, started in 2011, that I recently met at The Running Event in Austin, has a whole line of clothing for runners, cycling, yoga, tennis and lifestyle.
Their fabrics are think and durable. Each are stitch-free with thermo-bonding, and ultrasonic bonding. Some have magnetic zipless pockets.
I was given a sample at The Running Event. The fabric is very lightweight, perfect for layering. It will also be perfect for the summer months!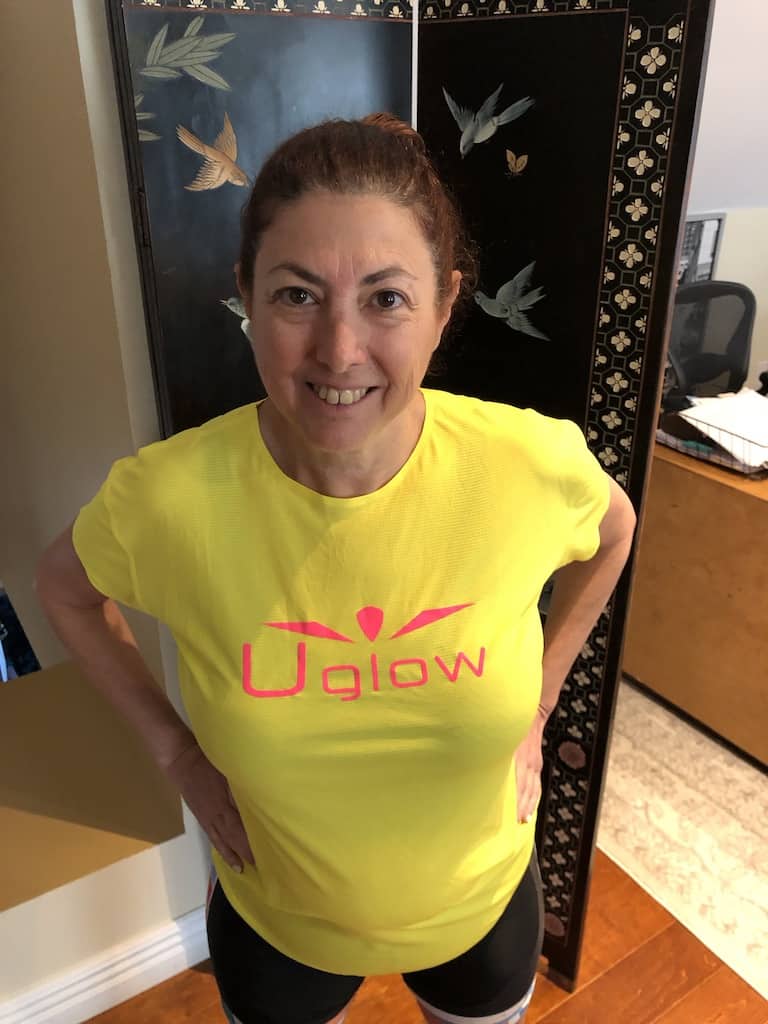 This shirt is one of the most comfortable, lightweight running tops I own. It's crazy the way the seams are bounded together! I can't figure out how they did it. But, it works and it works well.
I had the opportunity to wear this shirt several times and wash it several times as well. Every time I took it out of the dryer, I thought, "this is going to turn to shreds!" But, it didn't. It was perfect every time!
You can see Uglow's full line on their website. I can't vouch for their other products because I didn't test them out. I can tell you that this tee is hot!