If you are struggling to find that perfect gift for the runner and/or triathlete in your life, but here are a few holiday gift ideas for the Runner or Triathlete that has everything: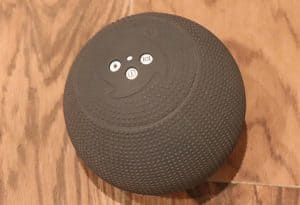 Talk about an awesome product to give to a runner or a triathlete! The Myostorm Meteor will heat, vibrate and you can roll on it to get those kinks out! It is an awesome product that I use all the time. Here is the link to buy it: https://www.myostorm.com/.
MedZone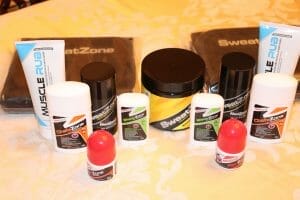 Any of the products that MedZone produces would make a great gift for your runner/triathlete. Most of these products can be found at Walmart and the rest can be found on the MedZone website.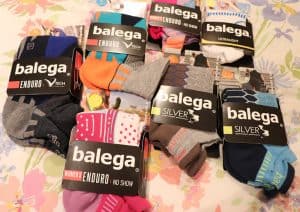 These are the best socks out there. Buy one or buy six, it doesn't matter. However, whoever you buy for will be one of the luckiest people because their feet will be free of blisters! They are soft, comfortable, and can be used for any distance run. Retail price between $13 – $15 per pair. https://balega-socks.implus.com/products/enduro-running-socks/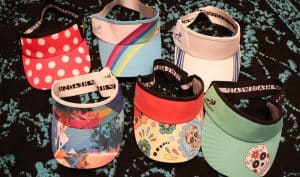 I love visors for running and triathlon. But, I also love trucker hats when I'm going out for a quick run. Headsweats has some of the coolest styles. They even have an assortment of winter beanies and more. Head on over to their site for more ideas. Click here to get there… 
If you want to get something for your endurance athlete that will help them when they swim, bike, and/or run long, then consider buying them a box of The Right Stuff! This "stuff" really works! It helped me get through my 56-mile bike ride and my 2-mile swim. I highly recommend it!  You can also pick it up on their website or on Amazon.
Have a happy Holiday!