Here are four great holiday gifts that many runners, cyclists, swimmers, and endurance athletes could use this holiday season:
Triathletes have a lot of stuff in their cars. I keep my swimming stuff, my cycling stuff and over the summer I keep my running stuff in the car. Wouldn't this be a great gift to help your endurance athlete organize himself?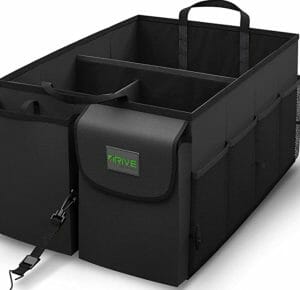 The Drive Auto Trunk Organizer is collapsible, easily secures so that it doesn't move around, has multi compartments, and you can move it anywhere at any time! The organizer is very sturdy and comes in three colors – black, gray, and tan.
I conveniently have it stored on my Amazon Shopping page. It's only $26. Click here to see it.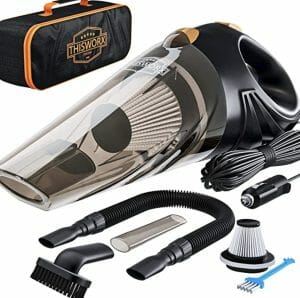 Triathletes and endurance athletes could totally use this! It's a Thisworx Car Vacuum Cleaner. Think about open water season when there is so much sand in your car. Wouldn't it be nice to get the sand out and make your car look presentable to go to work?
Thisworx has all the attachments, goes into your cigarette lighter to charge, and is conveniently portable. This is a hot item this year! The price on Amazon: $35.99 and you can get it on my store by clicking here.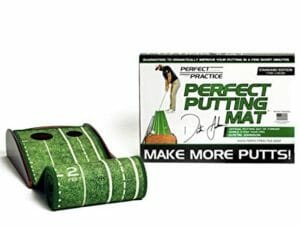 Many endurance athletes also love to golf. Many don't have much time so by getting this gift for your endurance athlete, they will have more time to work on their short game and be better on the course!
This is probably one of the best practice putting greens I have seen on the market. It's portable and is the official putting green of former world #1 PGA tour pro, Dustin Johnson. The mat is 9′ 6″ long and has two holds for training. It can be rolled up for easy storage and can be taken anywhere!
The surface is high quality made of crystal velvet material, allowing your golf ball to effortlessly roll as if it were out on the greens. No need to collect each golf ball after every swing. The golf putting mats use a convenient auto-return system that automatically rolls the ball back to you for continuous training. It's also great for left- and right-handed golfers of all experience levels, the Perfect Practice putting mat includes printed markings and lines to help hone your aim.
The cost of the matt is $144.88. However, on cyber Monday, use the code HILARY20 for 20% off the price. On this one go to this url: https://perfectpractice.golf. Otherwise, use my amazon page at https://www.amazon.com/shop/hilarytopper?listId=265Y1X9HALOQL

Who doesn't love to hike? Or, run/walk in the trails? These collapsible hiking poles are the perfect gift this holiday season! Your loved ones with get a ton of use out of them and thank you for giving them the gift of adventure!
The poles come in eight different colors, the poles are lightweight and built to last and endure any type of condition. They are fully adjustable and comfortable as well.
They are currently on sale for $26.99. You can pick them up
here
.
Enjoy the holidays!
Here's a little video I made. I hope you enjoy it!
SANKUU 64oz/Half Gallon Motivational Water Bottle with Straw & Time Maker, Leakproof & BPA Free Daily Water Bottle Perfect for Fitness, Gym, Sports