The bike is one of my struggles. No, I take that back, all three disciplines are hard for me and I don't do any particularly well. However, I do love the sport of triathlon and constantly try to better myself. One of the questions that I often find myself asking myself is, "How do I get stronger on the bike?"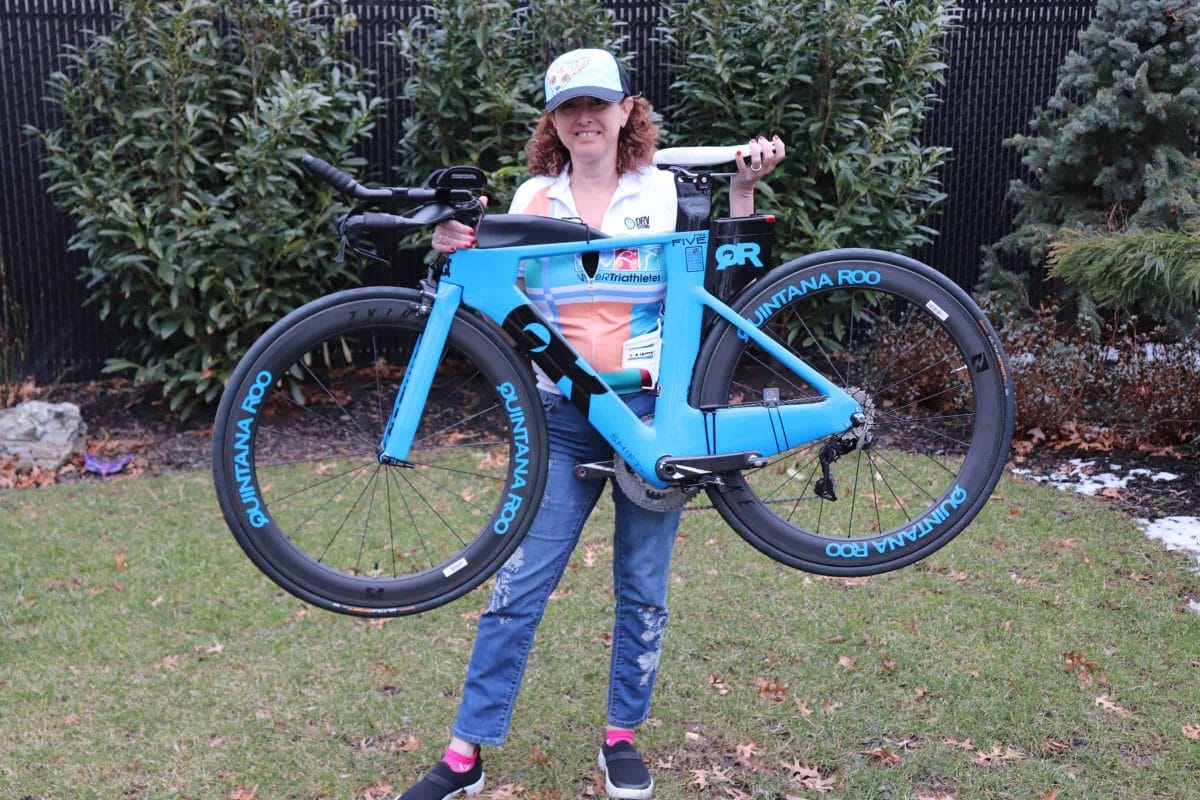 I recently asked Tim Delss, coach of CBMultiSport and head coach of WeRTriathletes to help me out. He had the following tips which I thought were awesome and will share with you.
Go to the gym!

Cycling requires lower body and core strength. The offseason is a great time to commit to a strength training regimen. (So, I guess that means a lot of squats and lunges!)

Increase your cadence range.

Being able to ride at varying cadences makes you a stronger cyclist. Use cadence drills and vary your cadence from 60 RPM to 110 RPM.

Power bursts.

Adding in all out intervals of 30 seconds to 1 minute will recruit more muscle fibers and help build muscular strength. Do a series such as 10 x 1 minute with 2 minutes of easy spinning in between.
In addition to the gym, which we all know but seldom do. (Let's get out there and do it!)
As a matter of fact, during the month, if you go to the gym 8 times and while you're there do squats and lunges, I have a giveaway — a cool Rudy Ironman hat! Tell me you did it below and you will be eligible for the cap. (Only caveat, you must live in the USA. Sorry my European and Asian friends!)
I also find that Zwift has many of the programs geared toward what Tim said, which puts everything into perspective.
Tim is an awesome resource and if you're looking for a coach or just looking for advice, give him a call and tell him Hilary sent you…
P.S. Don't forget to go to the gym 8 times this month and let me know in the comment section below.