Meredith Atwood, the author of the book, Triathlon for the Every Woman – You can be a Triathlete. Yes. You., is an amazingly inspirational person.
She's a mother of two and fellow blogger of Swim Bike Mom. I've been reading her blog for a while now and through her blog, I feel like I connected with her. After her first edition of the same book, she reached out and my PR firm represented her. She recently hired us again to help publicize her second edition.
Triathlon for the Every Woman is an enhanced version of the first book. She added much more concrete information that will help you get to the next level.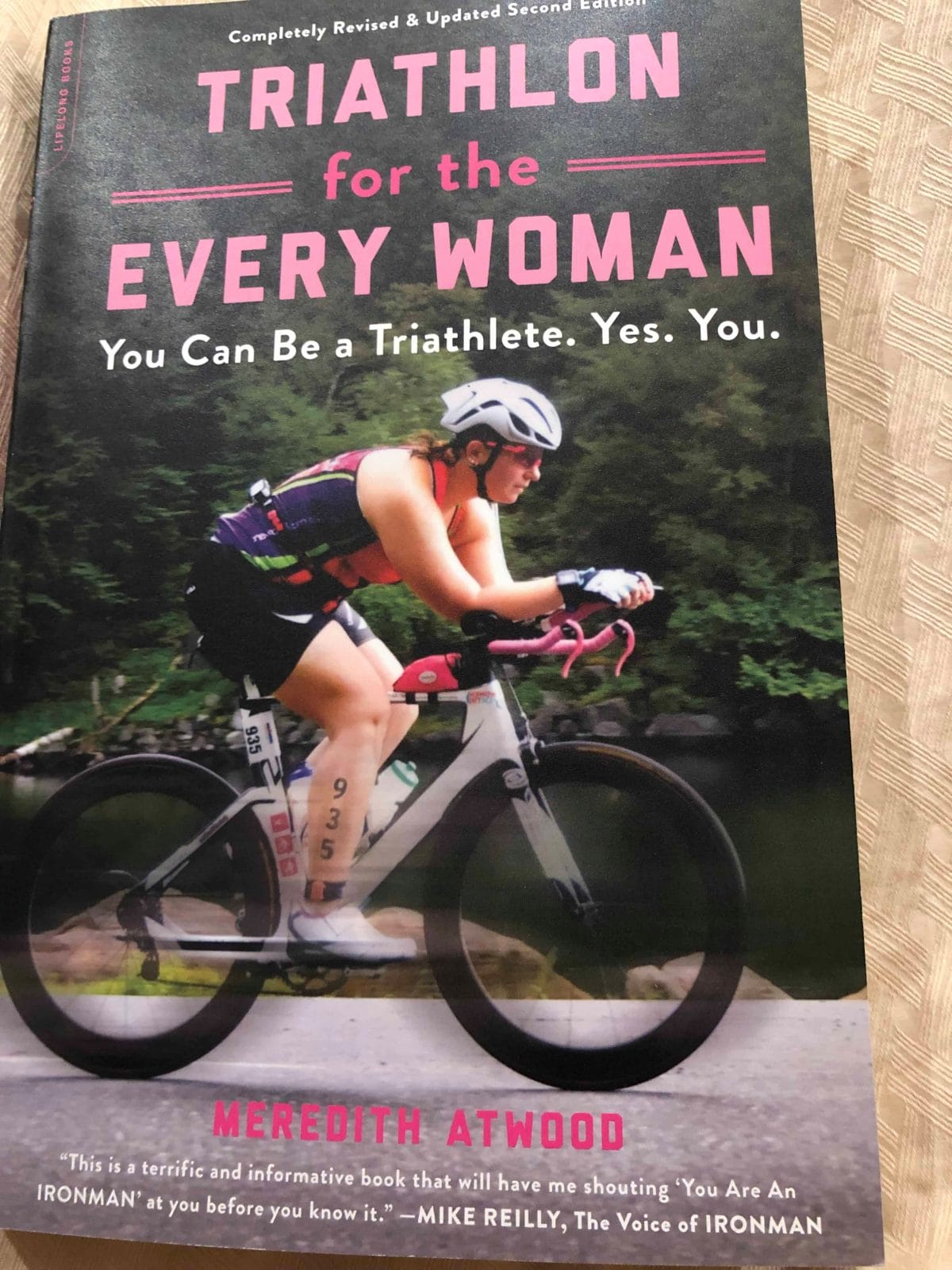 Remember this book is not just for a woman, it can help the beginner man triathlete as well!
The following sections have been updated and revised: Swim, Bike, What to Wear, and What You'll Need for a triathlon,
She has a new chapter on Data and Heart Rate Training, Nutrition (with Dina Griffin, RD, MS), Rest and Recovery and Mental Training and Toughness. She also provides more of a deep dive into longer distance training.

What I absolutely love about the book, is that Meredith, who is also a triathlon coach, gives 25 Pages of Customizable Training Plan(s) for YOUR level. This will get you started and fit into your life!
Meredith Atwood is a real person who is relatable. She's not an elite athlete. She's an amazingly strong and talented writer and entrepreneur. She has a passion for the sport of triathlon and it shows. The thing about Meredith is that since she is relatable, people want to emulate her.
She's encouraging and quite motivational. I wish I read this book before I got started because it would have cleared up a lot of questions for me.
To be honest, I still learned a lot from re-reading this book!
New to triathlons? Get the book. You can find it on Amazon or through her publisher at Lifelong Books.