When iLive's PR firm reached out and asked if I would review the iLive Waterproof Truly Wireless Earbuds, I agreed. As a long-time user of another brand, I was curious to explore alternative options.
About iLive Waterproof Truly Wireless Earbuds
The iLive Waterproof Truly Wireless Earbuds claim to offer full waterproof functionality. However, after testing them in water, I realized they are not truly waterproof. They do work well outside of the water and stay securely in my ears, which is a plus compared to other brands that tend to fall out easily.
The Sound
Regarding sound quality, I found it to be decent overall. The treble and bass were solid, although not exceptional. Unlike some headphones that provide an immersive concert-like experience, the iLive earbuds fell short in that aspect.
Connecting the iLive Waterproof Truly Wireless Earbuds to my iPhone's Bluetooth interface was a breeze. One thing worth noting is that both sets of speakers need to be turned on for stereo sound.
The Charge
One standout feature is that the case charges rather than the earbuds themselves. This is a convenient design choice, and the earbuds have a long battery life. Additionally, I appreciated the fact that I could walk up to 49 feet away from my phone and still enjoy uninterrupted music. Some Bluetooth devices tend to disconnect when you move too far away.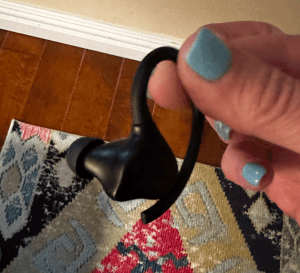 My Experience
During my runs, I was impressed with how well the earbuds stayed in place. Moreover, I received a call while running and was able to answer it through the earbuds, which added an interesting touch to the experience.
While I wish these earbuds were truly waterproof and suitable for water activities, they still serve as decent companions for running and cycling. However, it's important to note that they block out external sounds completely, unlike the open-ear design of the Shokz. For safety reasons, I prefer being aware of my surroundings, which makes the iLive Waterproof Truly Wireless Earbuds more suitable for indoor use.
For more information on the iLive earbuds, you can visit their official website here.