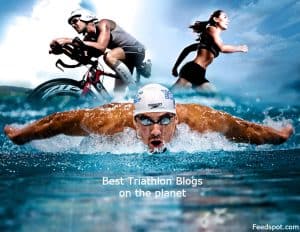 We were named top triathlon blog!
A Triathlete's Diary Blog was named #32 out of 75 top Triathlon Blogs from Feedspot, the leading RSS reader.
Others on the list include #1 Triathlon.com Blog, #4 Tri Swim Coach Blog and #5 TriRadar Blog. There are blogs from across the world listed on this site, including Switzerland, UK and New Zealand.
It was an honor and privilege to see the list of prestigious blogs in which we were included! Our readership currently boasts 50,000 unique monthly visitors and we have more than 1.5 million followers on social!
We could not have done this without you, our loyal readers!  We appreciate your support!
Special thanks to our blog sponsors — TriLatino, Remodeez, Salming North America, Once Again Nut Butter, EventPowerLI, True Sport Care, Peak Performance Strategies, TriSports and our newest blog sponsor, Leukemia & Lymphoma Society's Team in Training!  We are very grateful and encourage everyone to support their organizations!
Thank you again making this one of the top 75 Triathlon blogs around!