I was psyched to run the NYC Half Marathon this year. This would have been my third NYC Half. Instead, I ran the NYC Virtual Half Marathon.
NYC Half Marathon Cancellation
A few days before the NYC Half Marathon, I got an email saying that they were canceling the race due to the coronavirus. Obviously, I was bummed but that wasn't going to stop me from running my third half marathon this year.
Instead of seeing this as a negative, I decided to turn it around and create an opportunity. I spoke with Ray, who is the assistant program director for our running club. We came up with a course starting at Cedar Creek, going to Jones Beach up the boardwalk until we reached 6.5 and then back. It was an out and back with a little extra in the park at the end.
I called NYRR and asked if my group ran the NYC Half Marathon locally, would we still get the tee-shirts and medals? They said "Yes." Monica, one of the members, went into the city and picked up all the packages.
I thought this would be just perfect, especially since Danielle, another runner in the group, was running her first 13.1.
I sent out an email and about 10 people showed up.
The Start at Cedar Creek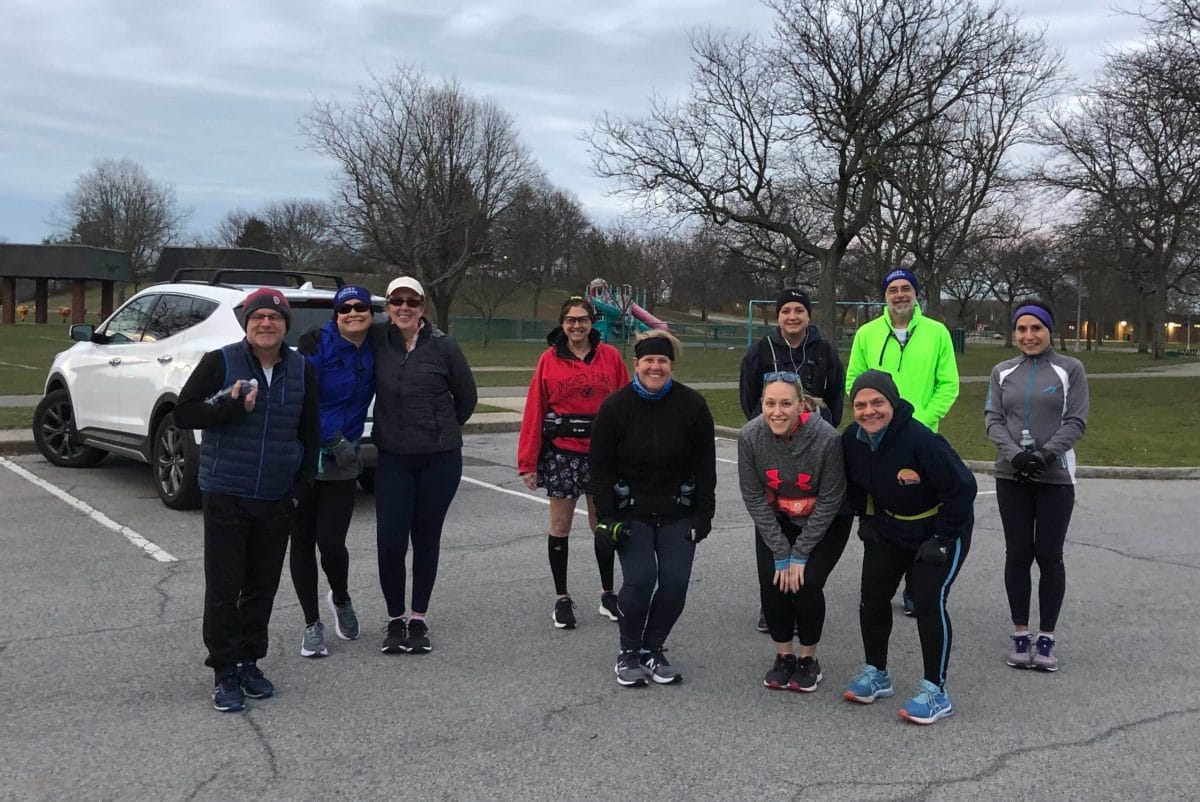 The out to Jones Beach was fast and felt good. Louise was looking awesome as she took off with Ray. Irem passed me and was about a quarter-mile or so ahead of me. I could see her in the distance. Julia was behind me. I felt happy. I love my group and I loved that we were able to run our own race.
My goal was to finish strong and complete my third half marathon for the quarter.
As I got to Jones Beach, Ray stood and waited to direct us where to go. (He really is a special person!) He shouted make a right. (If you know me, you know I am directionally challenged. I constantly get lost! I have no sense of direction!)
I started to see Louise and Irem on the way back. I still felt great. I was in my happy place watching the beach with the waves breaking against the shore. It was spectacular.
I reached the half-way point of the Half Marathon and headed back in.
As I turned around, I saw Julie. I knew she had a PR goal in mind and I shouted to her, "you're going to do this!" She shook her head and smiled.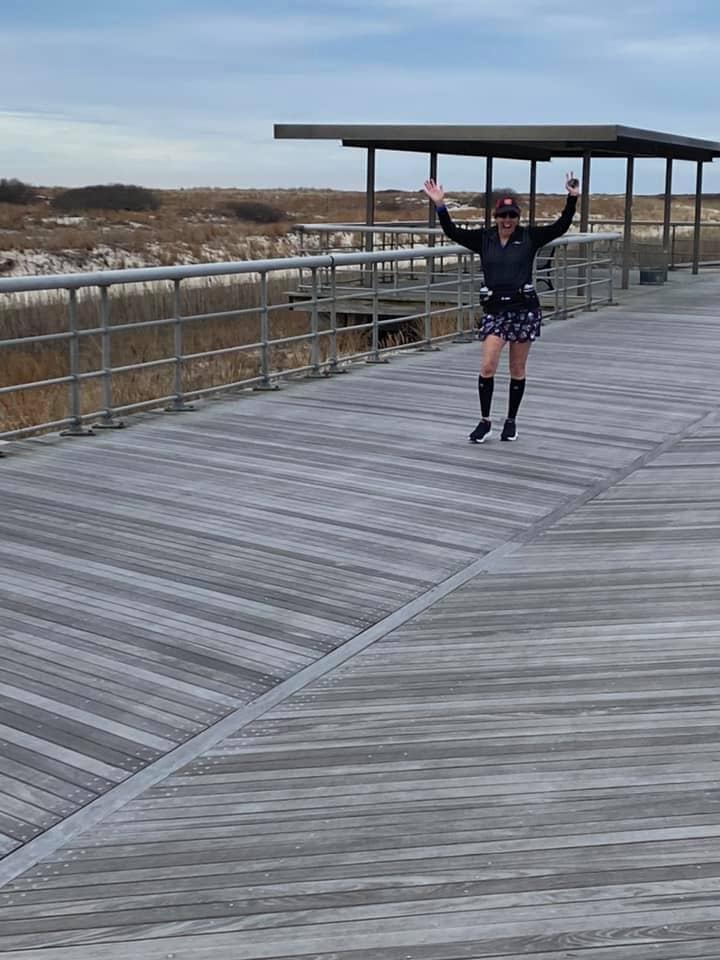 Then, I saw Colleen and Merril. They were running together. After that, I saw Danielle and Dawn. Danielle was so excited. I knew she was going to kill this!
Of course, I got a little lost and didn't make the turnaround. So, I had to double back. I passed the point, then the Jones Beach theatre. I only had four miles to go.
The Last Four Miles of the NYC Virtual Half Marathon
Those were the hardest four miles. At that point, I dumped my sweatshirt. I tossed my pink long sleeve shirt and was running in a short sleeve tank with a jacket. I was wearing my new Bolder skirt, Balega Socks and Skechers. I was absolutely freezing.
The wind was fierce as we came back in. All of those negative thoughts that you try to push out of your mind, came back to me. I was going at least a minute or so slower during those last few miles and was getting down on myself. I couldn't push through it. The wind was not my friend.
Unfortunately, those last four miles, killed my PR. But that was okay. You can't predict conditions, nor could you predict that the NYRR would cancel the event due to the influx of COVID-19. I was just happy to be outside running.
Finishing up…
When I finished, Jon and Ray were talking. They both passed me on the way in. I finished my .1 of the 13.1.
After that, everyone came in. Julia had a PR. Merril also had a PR. I was really excited for her! And, Danielle, finished strong with Dawn at her side. What an awesome way to run the NYC Virtual Half Marathon.
Instead of being down about the cancellation of the race, we made a great race out of it and had a ton of fun doing it.