Although open water swimming has ended here in the North East, there are still plenty of places to go open water swimming around the country, particularly in the south. If you are new to triathlon training, then here are six items to bring with you for Open Water Swimming.
1. Wetsuit
You can either buy a no sleeve or a full sleeve wetsuit. When I first started out, my coach instructed me to buy a full sleeve wetsuit. If I knew better, I would have purchased a no sleeve wetsuit. During the season the no sleeve wetsuit works fine. (Some say you swim faster in a full sleeve suit, it could be seconds. But if you are like me, seconds don't mean much as opposed to comfort. )
The other tip here is you may want to buy a used wetsuit to start. Good wetsuits are pricey and you may be able to get a great wetsuit for half the price! Look on Facebook groups, e-Bay or other sites to see if you can get a deal.
I have two wetsuits. One wetsuit is for when the water is cold and the other is sleeveless for during the summer. I do find that the one with the sleeves a little more restricting but with the non-restrictive shoulders in Roka suits, my thermal suit works great.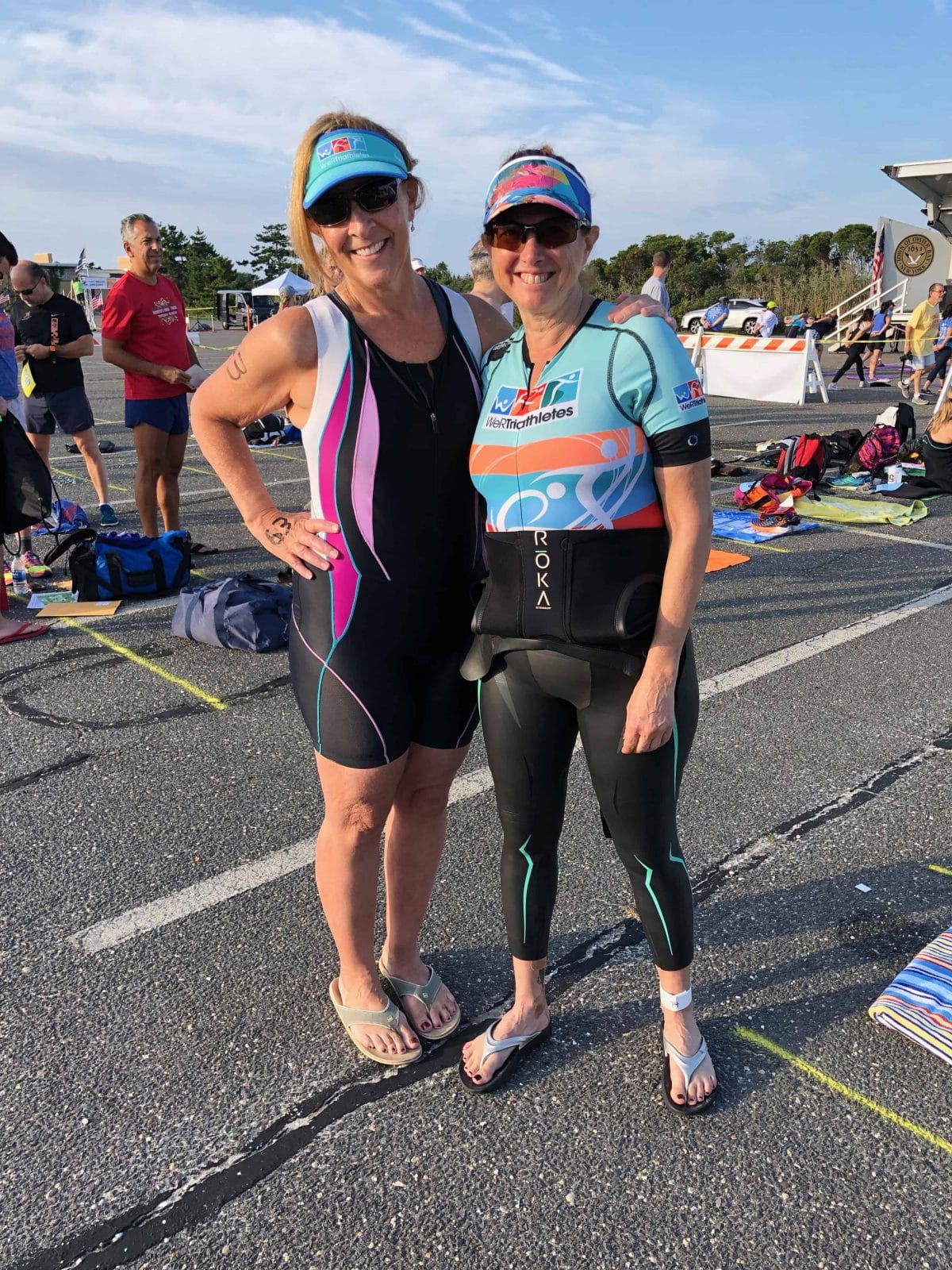 One other thing to point out here, under the wetsuit, either wear your bathing suit or your tri-kit (a dry quick suit you would wear for the entire triathlon).
2. Googles
There are googles specific for open water. I use the same ones that I use in the pool because I absolutely love them. I've been using Sable goggles for some time and I find that they don't leak. They are easy to clean and they don't fog up like some of the other brands I have tried. But, this summer, I may seek out a good pair of open water specific goggles.
3. Earplugs (and or nose plug)
I never used earplugs before but after swimming a while, I noticed that my ears have been bothering me by feeling clogged all the time. To eliminate that, you may consider getting inexpensive earplugs for swimming. I used to wear the children's putty ones, but, I ended up getting custom-made earplugs.
I've tried every nose plug out on the market and when I first started swimming I used liquid comfort nose plugs and they fell off while I swam all the time. I would keep two extras in my bathing suit at all times. Until I discovered the nose protectors with steel. These plugs seem to stay on and I don't have to buy hundreds at one time. One plug lasts a season. (But, I have more than one just in case!)
4. Bathing Cap
Make sure you wear a bathing cap. Your hair creates drag and the bathing cap keeps it in place. (Don't expect your hair to stay dry when you take off the cap!)
There are thermal caps when the water temperature is cold. So, make sure that you have the right cap before going out in the open water.
5. Open Water Swim Buoy
When you go in the open water, it's important to buy an open water swim buoy. You can get one cheap on Amazon. They don't save you, but they do help you to be seen by other swimmers or boaters. It's an important item and should be included in your open water toolkit.
6. Towel and Change of Clothes
It may sound silly and obvious, but when I first started and even sometimes now, I forget my towel or a change of clothes. I like to feel comfortable driving home and I tend to take a shower to hose off using Zealios Shampoo, Conditioner and body wash. Then, I get in my car and oftentimes just go to work. The towel and change of clothes help!
If anyone has other suggestions or comments, please make them below for your chance to win a free prize pack from Zealios Skin Care. (If there is more than one comment, I'll draw from a hat!)