In the new book, Swim, Bike, Bonk – Confessions of a Reluctant Triathlete, travel writer, Will McGough, takes the reader on a journey. He shares his experience signing up for, training and participating in Ironman Arizona in just three months.
Swim, Bike, Bonk
Swim, Bike, Bonk – is a true story. The author is an excellent writer and from the beginning of the book, the reader is entrenched in his Ironman journey.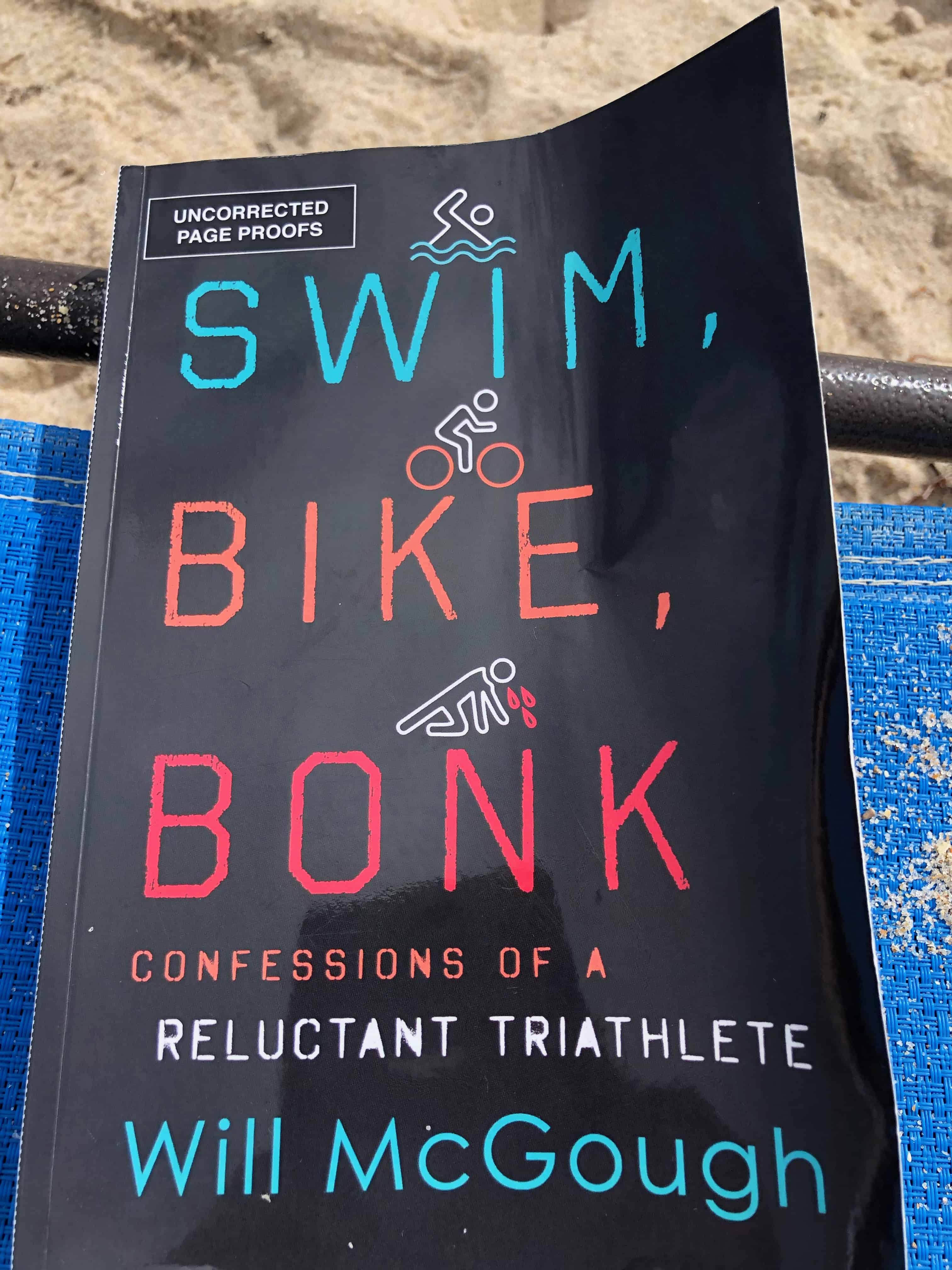 Will McGough signed up for Ironman Arizona as his first triathlon. Like many other people, McGough had never done a sprint, Olympic or 70.3 race. This was his first and he didn't know what he was getting himself into.
The book is absolutely hysterical. He talks about all those things that aren't discussed like "poop issues," numbness on his private parts from the long rides, and having a serious rash on his bottom! He even touches upon how Ironman training impacted his relationship and his life. His descriptions had me rolling on the floor laughing!
Three months out…
The thing about McGough is that he signed up for Ironman Arizona only three months before the event. He didn't hire a coach and never got beyond 70 miles on the bike or 14 miles on the run. He self-taught and self-coached himself through the event.
I love all the research that McGough put into this book. Even after training and competing in triathlons for the last four-plus years, I found myself learning a lot from the book. Will McGough talked about nutrition, the Ironman event, and its formation. He also talked about juggling his career, relationship, and training. Interestingly, he found an article on Active.com on "How to Train for an Ironman and Still Have a Life…"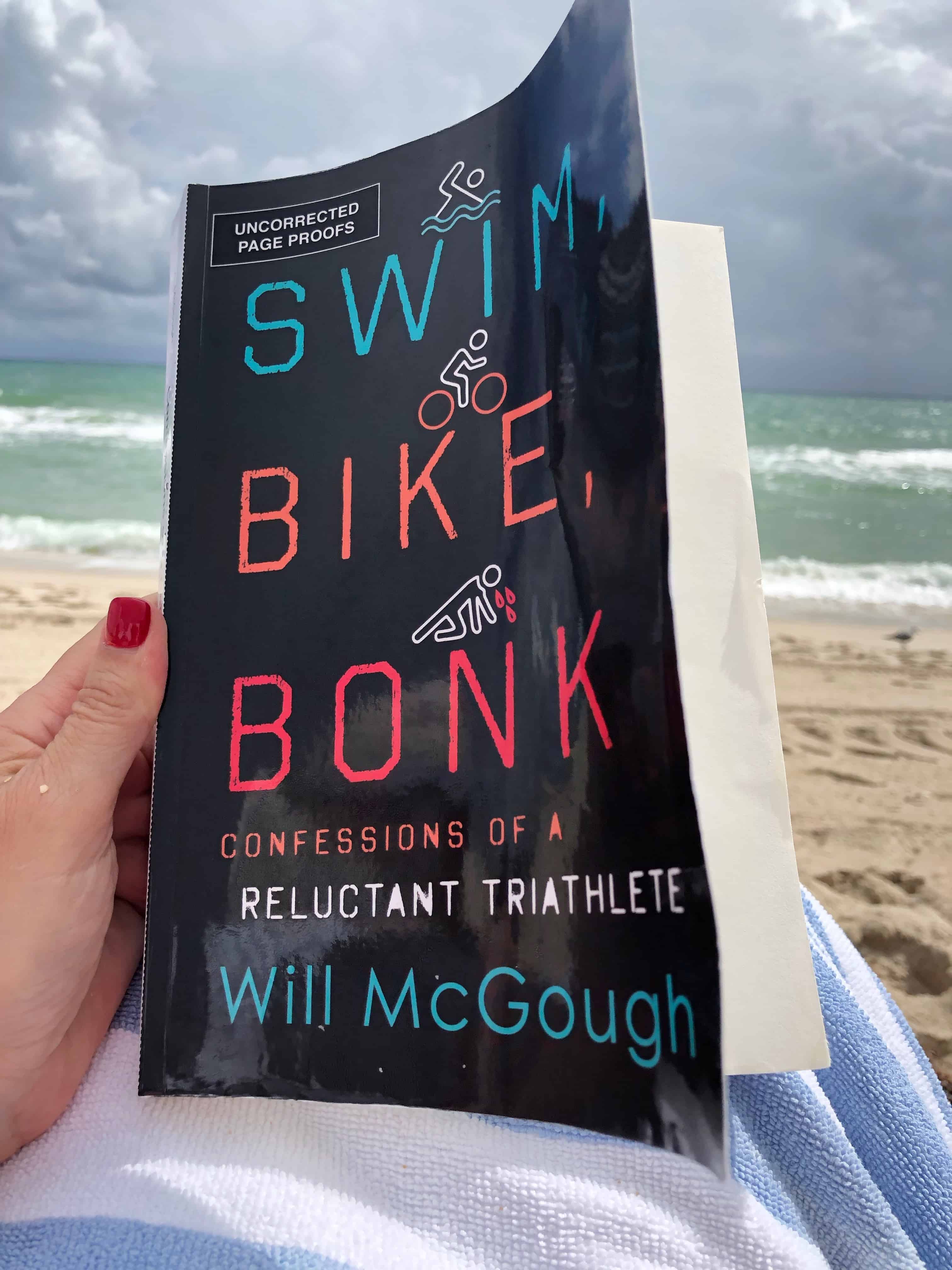 Loved his observations…
After he read the Active article, he pointed out three tips on still having a life and none of them were realistic unless you "shack up with another psycho athlete and be sure to quit while you're ahead," he wrote.
In Swim, Bike, Bonk, he also talked about how during the workouts he gave it everything he had. And that a "big part of the reason I don't feel the need to do anything at night is because I'm mentally satisfied by my day and I feel very content about what I've accomplished," McGough wrote in the book. That quote definitely resonated with me as it relates to triathlon training, as I know it will with you as well.
The other thing that struck me was that he reiterated that doing an Ironman is more about the mental game than it is about the physical part of it.
I received this book from his publicist and absolutely loved it! This is a great book for a newbie triathlete and an experienced Ironman would love it as well because it's raw, truthful, insightful and humorous all in one package!
You can buy the book online at https://www.amazon.com/Swim-Bike-Bonk-Confessions-Triathlete/dp/1493041622.