When Gina Cornell and I met, it was under trying circumstances. As I discussed in a previous blog, my sister had just passed away from a stroke, and her best friend had a stroke. Both women were under 60.
One day, when I was talking with Gina, I told her I saw a beautiful monarch butterfly and thought of my sister. She explained that she had a similar experience. Hence, the Venganza Soar Cycling and Tri Kit were born.
As it usually does, the Venganza Soar Cycling kit took a while to produce but once it was done, it looked amazing. The makers, Borah Teamwear, sent me a sample for review.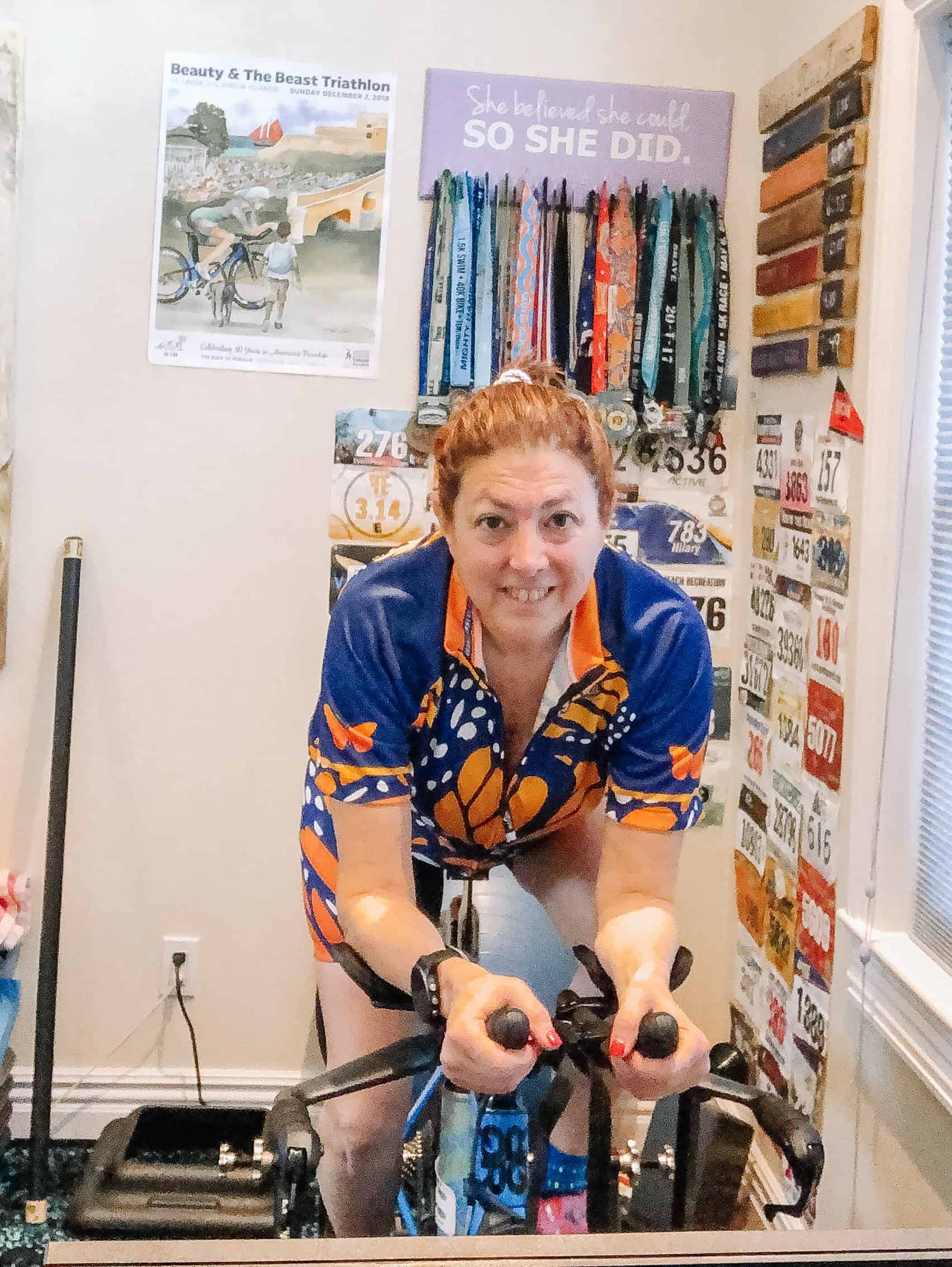 Cycling Top
The cycling top is long and has deep pockets, which I love. Butterfly wings and elements of the Monarch butterfly are throughout the design of the top. Enclosed in the back pocket is a quote from me that says, "Appreciate the Moment… Hilary Topper."
The Soar Jersey is a relaxed fit with silicone waist grippers to reduce "ride-ups." It's made with premium Italian fabric that is dry fit and keeps you cool.
Tri Shorts
The matching shorts are also awesome. They have a wide waistband that fits snuggly on your midsection. It also comes with a Distanza pad for the longest rides. The chamois is extra large and helps eliminate chafing. Yet, it's great in the water because it's not a heavy chamois. It's nice and thin so it drys quickly for T1.
The shorts also have a loop that connects with the tri top making it feel like a one piece because it attaches with a button. This also eliminates "ride-ups."
I love the butterfly on the back of the shorts and my quote appears in the pocket, where you can put some gel.
All of the Venganza kits are made and designed for every woman's body type. The sizes run from XS to 4X. They are comfortable to wear, beautiful designs and they keep you cool.
Soar Kit
I particularly love the Soar kit, not just because it was designed with my sister and Gina's friend in mind, but because it helps make you feel great. It's a kit to celebrate life and to "appreciate the moment."
I hope you all Soar as high as you can! Because it's not always about winning, it's about getting out there and doing that's important!
Go out and get yourself a Soar Kit and feel great about life and appreciate the moment!