Living in the Northeast part of the country, I've swam in some mighty cold water! At the start of the season, it's nearly impossible to put your face in the water. Okay, call me a "wuss," but I find it hard to put my face in when the water is in the 60's. I've heard that in Maine, the water is in the 50's. So, do you really need a thermal wetsuit? I would say affirmatively, YES!
I love Roka wetsuits. They are soft, easy to get on and they move with you. I've only tried one or two other brands and found that I was restricted and felt as if I couldn't breath. The Roka suits never made me feel that way.
The Roka Maverick Pro Thermal Wetsuit is perfect for anyone living in the north, racing in the north or racing in Europe, which is higher north than most US states.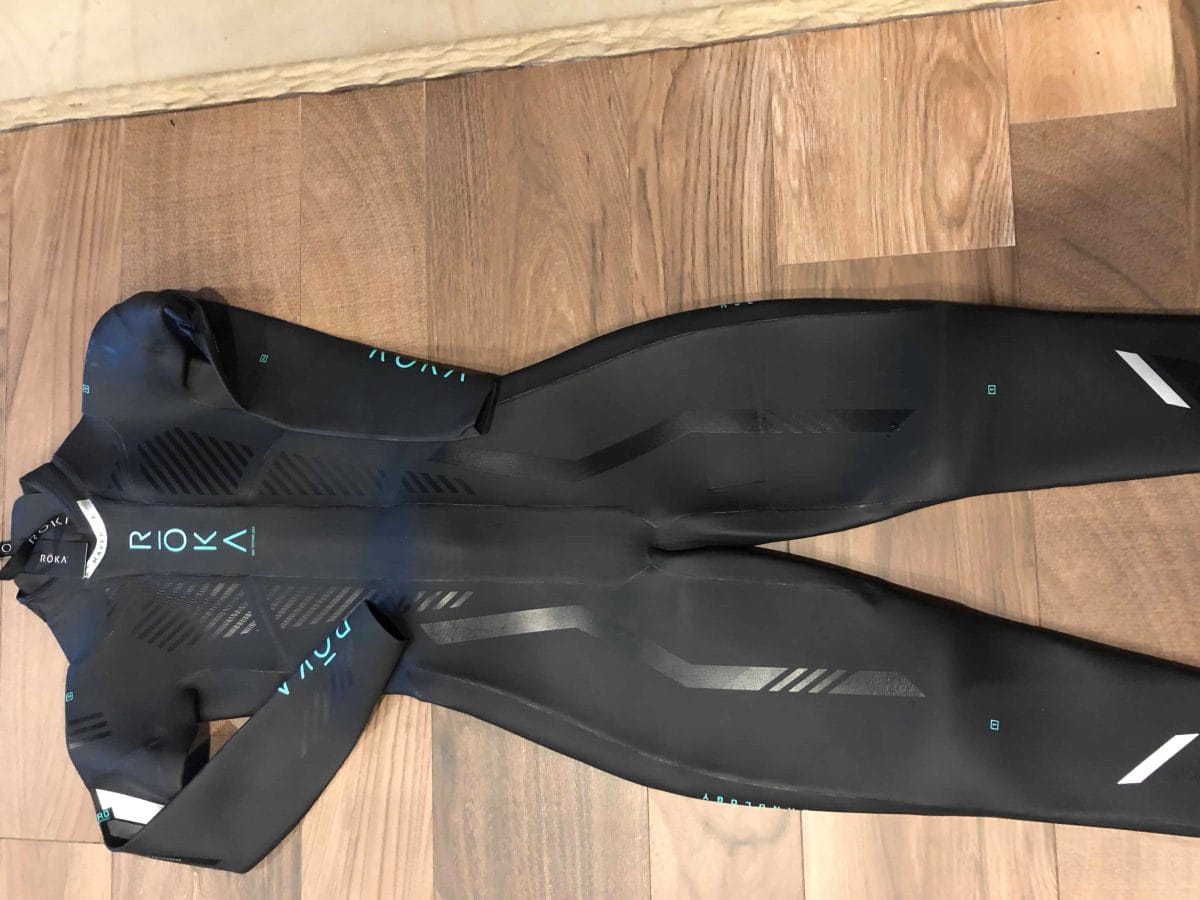 There's a couple of features I love about this suit:
It has 5mm of thickness where you need it most – your core and your lower body. (It's legal in Ironman, ITU and USAT events.)
No shoulder restriction so you can move freely.
The buoyancy is not in the chest like some other suits. It's on the lower body for maximum aerodynamics in the water. This puts you in a perfect horizontal position in the water.
The Maverick Pro Thermal also has reduced chaffing around the neck.
SCS (Super Composite Skin) Hydrophobic Nano Coating reduces surface drag for more speed, and also improves durability.
Roka uses Yamamoto neoprene from Japan which has optimal warmth, speed and comfort.
This suit has an interesting new quick out for T1. The ankles are a little thinner and getting out of the water to transition to the bike should be faster than ever.
I was given a review sample and am psyched to try it out. Unfortunately between the below freezing temperatures, I haven't been able to get out in the open water. But as soon as it warms up a little, I'll be out there with the Roka Maverick Pro Thermal Wetsuit!
Since I started competing in triathlons, Roka is one of the companies that I've been highly impressed with. I love their products and anticipate loving this one as well. I'm hopeful it will get me through those cold Maine waters when I do my 70.3 this August.
The Roka Maverick Pro Thermal Wetsuit retails for $750 but WeRTriathletes get 35% off. Join the team to get the code!