Who would have thought that COVID would still be here in 2022? I didn't. I thought once the vaccines were administered, it would be over and we would get back to business. But unfortunately, that was not the case. Many of the triathlons I signed up for at the beginning of the year were canceled.
Although the year wasn't what I planned for, it was still a year of triumph.
Maggie Fischer Memorial Swim
For starters, I finally signed up for the Maggie Fischer Memorial 5.5 mile swim from Fire Island to Bayshore. This was a race I had heard about since I started training for triathlons. It was a bucket list race and I'm so glad I got the opportunity to train for it and finally race in it.
The training was incredible. I met some of the most amazing people and had a great time training for this race. I never swam so much in my entire life!
The actual race was amazing too. I received the "Endurance Award," because I was in the water the longest. I was at a disadvantage having an inexperienced kayaker but having my son as the kayaker is something I would never pass on. Seeing him smile while I swam in the choppy waters made the whole experience worthwhile. I am grateful to him and for all the other swimmers I trained with.
Other Races in 2021
In addition to the Maggie Fischer Memorial Swim, I also participated in Smithpoint Triathlon, which is one of my favorites. It's short, it's fast, and it's fun. Plus, my friend lives out that way and it's easy to get to! I had a blast this past year doing this race with my teammates.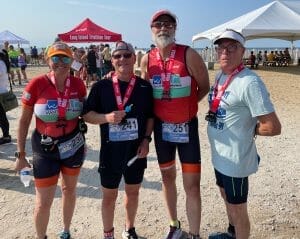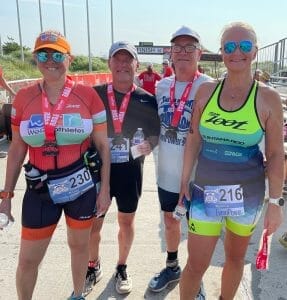 I also participated in a relay in Montauk. That was a total blast. After my awesome swim in Lake Pond, I want to thank Bill Jones for hanging with me all day. We spent the day eating and enjoying watching the race! Both races were organized by EventpowerLI.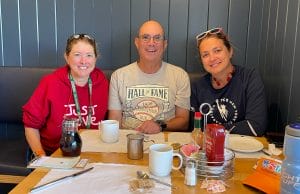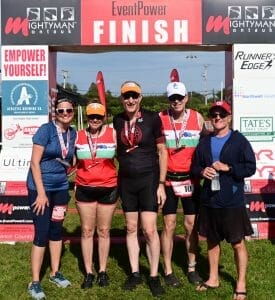 My Running Group and Triathlon Team
Although it was a tough year for me personally, my running group and my triathlon team have been my rock! Every week my running group would meet in different parks around Long Island for a walk run. I've never met the most amazing people!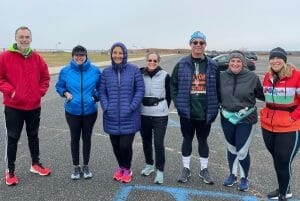 As for my triathlon group, another amazing team! Every couple of weeks, we had some of the best webinars yet! Matt Dixon of Purple Patch Fitness, Matt Fitzgerald, author of 80/20 Triathlon, and Julie Moss were among the many experts we had appeared on our webinars.
Both groups are still open if you want to join. The triathlon group consists of triathletes and endurance athletes from around the country. The running group is only local Long Island folks. Here's the link to sign up: https://www.eventbrite.com/e/werendurance-membership-2022-tickets-156015880699
Book Deal
The other amazing opportunity I got this past year was a book deal with Meyer & Meyer Sports Publisher. I never in my entire life would think that my journey would be published. The book takes many of the stories from my blog, my personal life, and my business life and turns it into a 10-year journey of tears, laughs, and hopefully, lots of excitement. Special thanks to Danielle Sullivan of Iron Fit Endurance for writing the forward!
The book will be published this spring of 2022 and I'll be doing a book tour and book kickoff event. Hopefully, I will see you at one of my upcoming events.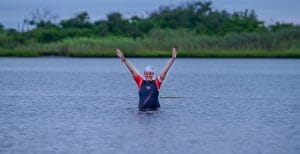 A Look Ahead
It's funny how we, triathletes plan so far in advance. That's why it becomes imperative to get to the start line!
This year, I plan on doing two triathlons – St. Anthony's Triathlon in April and Mighty Hamptons Triathlon in September.
I also plan on swimming an official marathon swim called Swim to the Moon, which is organized by Epic Races in Michigan. I'm so psyched for this 10K race. It looks like it's a magnificent course in a lake! Let me know if you can join me!
In addition to that, my training partner and I plan on doing a century ride in the fall. More details to follow!
My Wish To You
I'm excited about 2022 and pray that it is better than 2020 and even 2021!
Thank you for reading my blog and I just want to say that I am blessed to have you in my life. I appreciate you and if there's anything that you feel I should write about, just let me know in the comments below.
I wish you a wonderful 2022! Love, Hilary