Recently, I interviewed Megan Cameron of MC Swim Coaching in Missouri. Megan has a competitive swimming background with year-round USA swim teams. When her daughters started swimming, she rediscovered her love for the sport!
Who is Megan Cameron?
She currently trains and competes in USMS as well as triathlon, including Half-Ironman distance. In 2017 she qualified and competed in the Age Group Nationals for USAT in Omaha, NE, and was nationally ranked in the 2017 USMS Top Ten Times for her age group for the LCM 50 and 100 backstrokes. Megan competed in the USMS Spring Nationals in May 2018.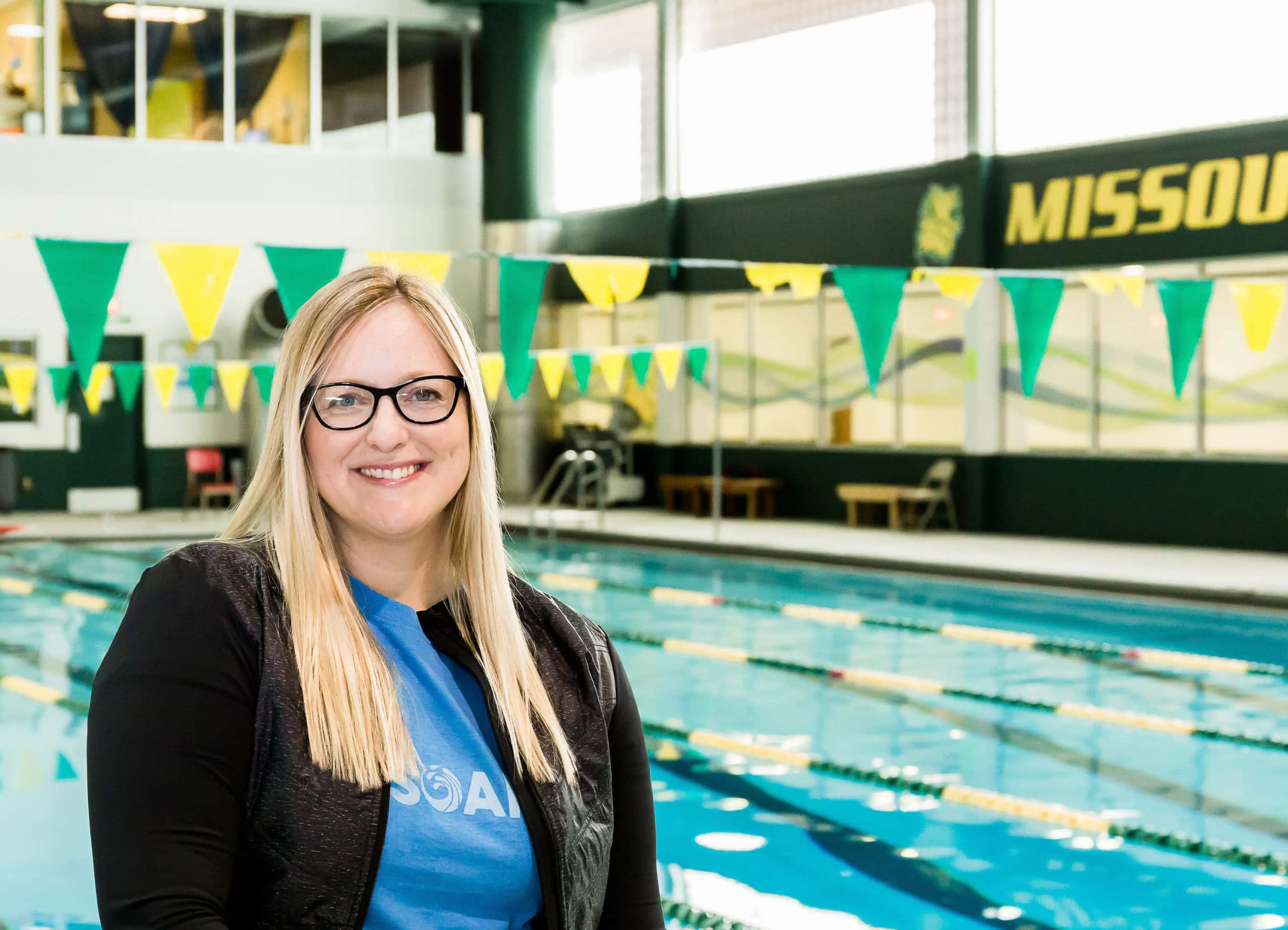 During the Interview
Megan talked about how we should be doing dryland workouts while the pools are closed. Here are some of her suggestions:
"Remember to engage core, balance, and target, specific muscle groups," she said. "Do these in sets with a 30-second break."
Deadbug – lay on the ground and lift one arm and the opposite leg, hold.
Then lay on your back and do the same thing.
Planks – Make sure to do them on your sides too.
Burpees – These are great for swimmers, pushing off the wall.
Push-ups – Do these in a wide stance and also a narrow stance.
Russian Twist
Jumping Jacks
Lie on your back and do flutter kicks for 30 seconds
Mountain climbers are great
Superman – lie on the ground and bring up both arms and legs and hold
Once the pools are open, these can be done before a swim workout as well, Megan Cameron said.
About MC Swim Coaching:
Now the Coach/Owner of MC Swim Coaching, LLC, and Soakers Swim & Tri Club, she provides private coaching in triathlon and swimming through individual coaching, Masters Team workouts, Youth Tri Club practices, private lessons, and more! She is passionate about helping athletes of all ages reach their goals in fitness and competition! www.mcswimcoaching.com.