I get cramps. I get them more often than I care to admit. Recently, Kramp Krusher, a company dedicated to eliminating cramps during the swim, bike or run, sent me a bunch of samples to review for this blog.
Kramp Krusher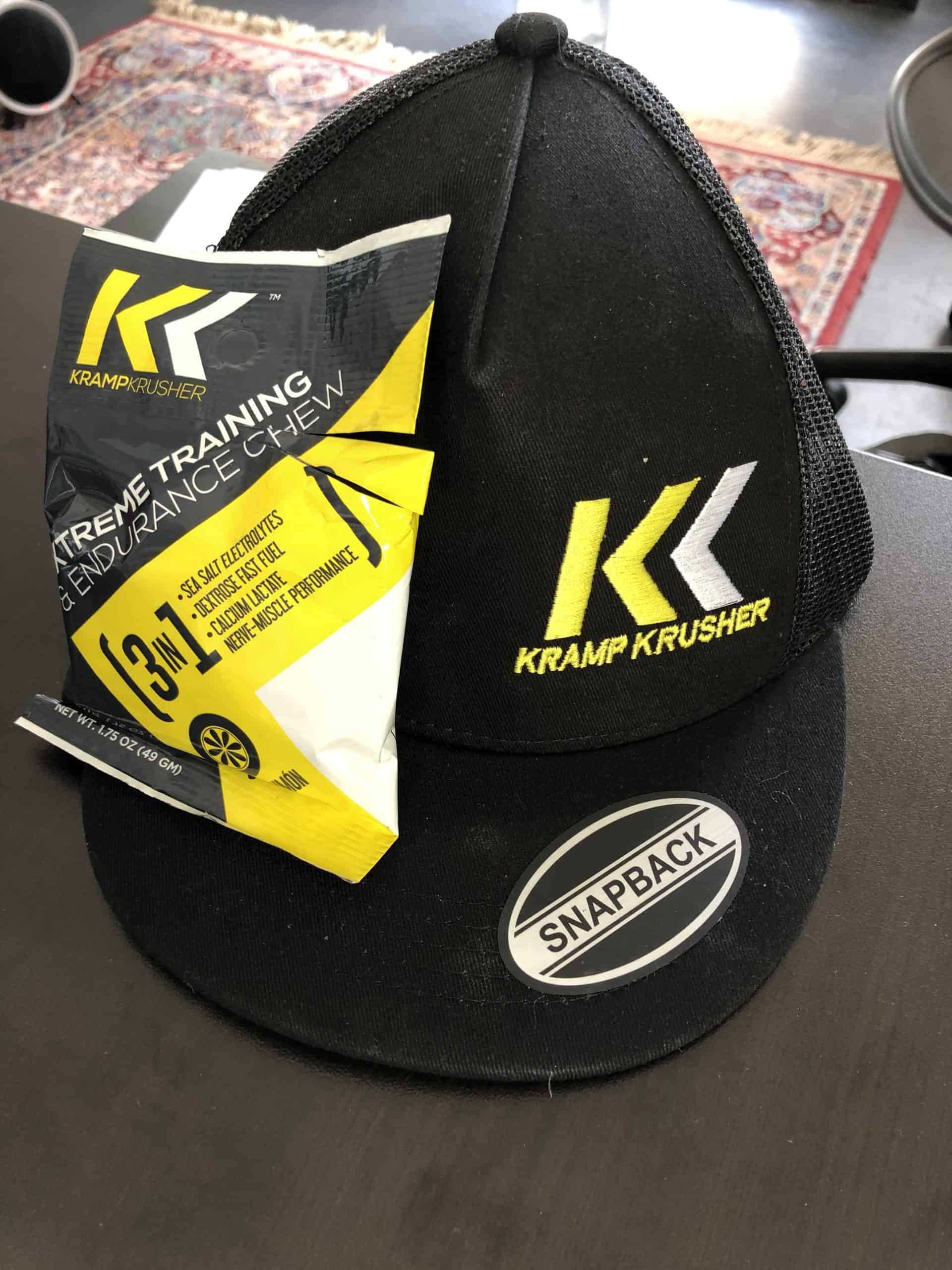 The interesting thing about Kramp Krusher is it includes sea salt electrolytes, dextrose fast fuel and calcium lactate for nerve-muscle performance. The gummies are vegan and gluten-free. For a serving of 5 pieces, it has 80 calories, 19 grams of carbs and 12 grams of sugar. It also has 75 mg of calcium and 160 mg of salt. There is 45 mg of potassium per service and it also has 1500 mg of dextrose.
There are no allergens from wheat, milk, dairy, eggs tree nuts, peanuts, and soy.
I only sampled the salty Limon. But, they also come in salty watermelon and salty strawberry flavors. The Salty Limon tasted good. It was sweet yet salty and had a very slight aftertaste. But that didn't bother me. I found that I could easily chew five of these in one serving.
The directions say to chew 5 before exercise and then 5 every hour during exercise. I didn't follow directions. I should have and, therefore, I cramped up in the pool. I did not take 5 before exercise but I did during exercise. So, lesson learned, follow directions!
For more information on Kramp Krushers go to their website or follow them on Facebook at @Krampkrushers or twitter @ndxusa.