Have you ever run in a vineyard? I've run passed vineyards when I was in Northern California, but have never run through and around an actual vineyard, until I ran the Mighty Northfork Vineyard 5K.
The Mighty Northfork Vineyard 5K was one of the scheduled races for Team Galloway LI.
Heading out to Duck Walk
Dawn, Didi, and I came together. It took us an hour and fifteen minutes to drive out to the North Fork of Long Island. The Mighty Northfork Vineyard 5K was held at Duck Walk Winery. When we got there, we saw Grace and her friend, and Monica and Jim and their friends and family.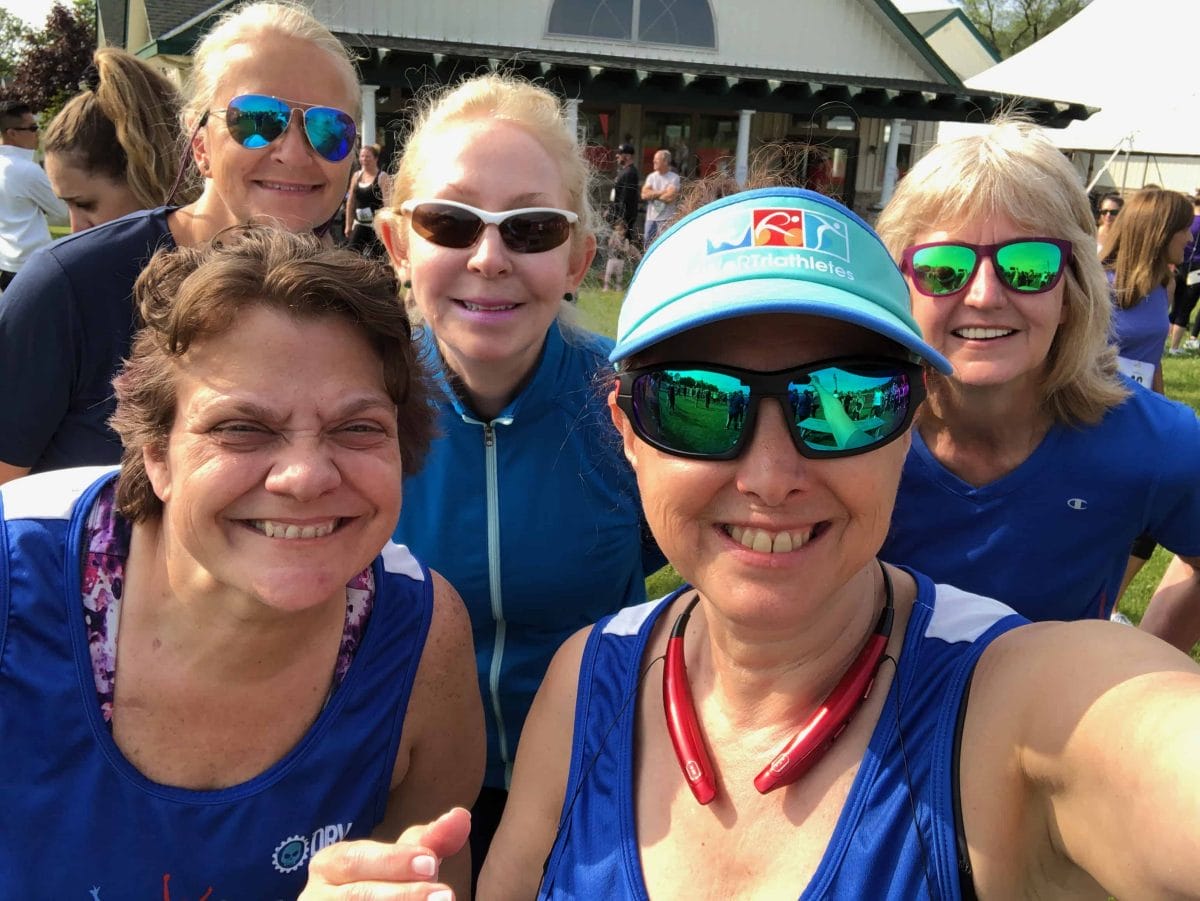 There were a lot of people at the race. Several were just walkers. We picked up our bibs, cool tee shirts and lined up.
What else did we see…
While we waited for the race to start, we saw a "bride-to-be," doing this 5K before her wedding!
I met a beautiful dog. The owners were a little upset that he couldn't run with them but, it really wasn't appropriate. Didi was saying that when she ran, there was a small dog on a leash that kept crossing her path. Good thing she didn't fall.
After asking a group of runners if I could photograph them for the blog and them telling me "no thanks," I went and asked another two runners. I wanted to show off the cool tee shirts we received.
During the race…
The Mighty Northfork Vineyard 5K started on the lawn and continued around the vineyard, and then we ran through the actual orchard. The ground was uneven, and I was glad I wore my Brooks Trail shoes.
I found it very slow going because I was cautious about my stride. I didn't want to fall or hurt my Achilles again. When we were running through the vineyards, I found that there was a sliver of dirt to run on. However, there were several walkers, and I kept having to go around them. So I would start on the dirt path, go around someone by running on the grass then back to the dirt.
The last half mile, we ran around the entire vineyard, parking lot and into the finishers shoot.
We received a wine stopper medal that was awesome.
After the race…
Eventpower LI, the organizers of the Mighty Northfork Vineyard 5K Run, did a great job, as they always do. After the race, we either got a glass of wine or, we got a tasting of three different Duck Walk wines. I wanted to sample, so I got the tasting. They also had some snacks on hand.
We sat at a table drinking wine while listening to a guitar player play folk music. It was quite lovely. I felt totally relaxed.
Well done Eventpower LI! Thanks for putting on another fabulous race.