When a Half Marathon Fails as a Full
I don't know how I first learned of the Monster Mash half/full marathon, but I knew it was a race I wanted to do.
It is staged from the Dover Speedway; you get to run your first mile ON THE RACETRACK and then you head out onto nice, flat roads. I did the half marathon there in 2014 and 2016, loved the race, and placed both times. When I decided this year that I wanted to do a standalone marathon (and try to BQ) I decided I would return to the Monster Mash.
The thing I discovered is, a good, fun half marathon doesn't guarantee a good marathon experience.
This is a small race, with only about 500 total racers, and the half marathon gets the majority. The course starts in town, but quickly goes out onto quiet, country roads. 150-175 marathoners spreading out over 26.2 miles means lots of time that I was running with not another racer in sight…and not a lot of anything in sight. Aid stations were about every mile, but they were stocked only with water or Gatorade…Gatorade or water, nothing else. No gels, pretzels, or anything except…Gatorade or water.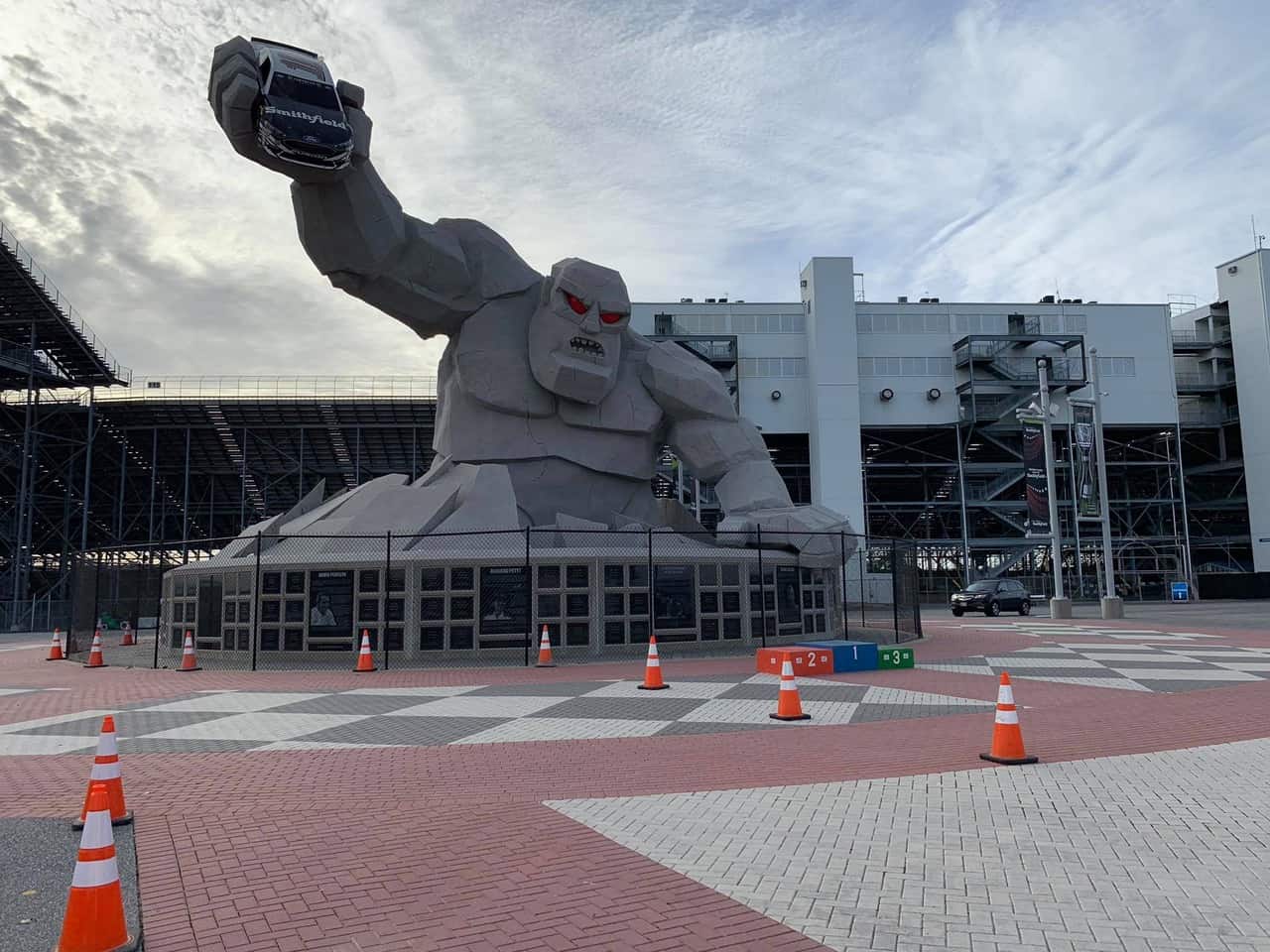 My race started off well, with me running a sub BQ pace, but I started struggling by mile 10.
My pace was a little more aggressive than it needed to be, but nothing crazy.
I don't know why things fell apart like they did. By mile 20 (or maybe it was mile 16)…I was thinking about dropping out, but out there on those lonely roads, there didn't seem to be any way to get SAG.
Even at the aid stations, no cars or people directly affiliated with the race management, just volunteers. The only thing that kept me going was: not knowing how to drop out, and wanting to finish so that I could get that stinkin' finisher's medal and earn a Legacy medal for racing 3 times.
I covered the last 6 (10?) miles with half run/half walk intervals (started with 2:30 run/0:15 walk) and started to cramp after 24 miles. I dragged myself across the finishing mat, got my medals and my Mylar blanket, and asked my spouse to take me for pancakes.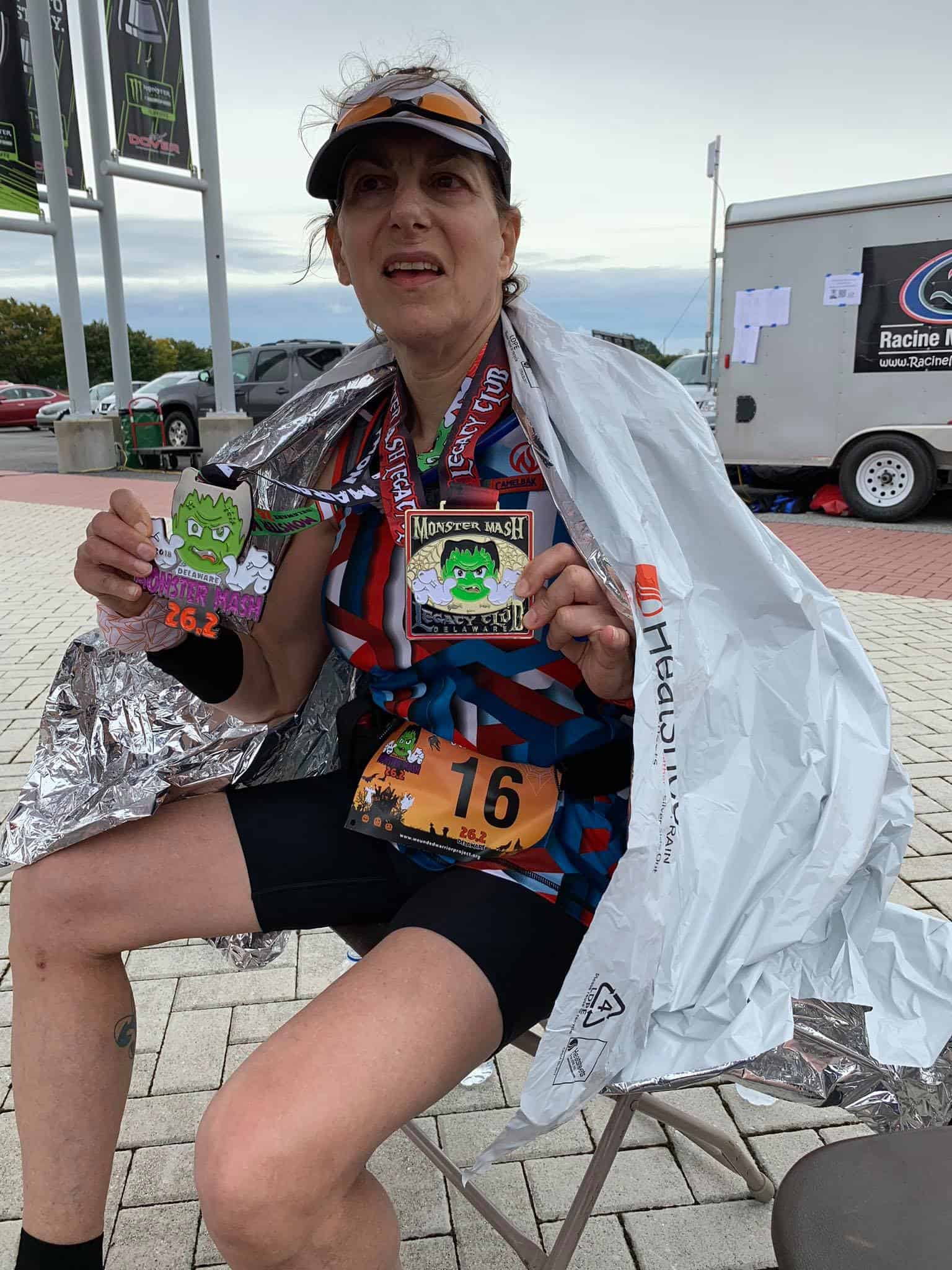 I was proud that I had FINISHED A MARATHON! But, I was terribly disappointed that I missed all of my race goals. The race venue, etc., was not to blame for my poor performance, but the amenities were just too spartan for me. They may have been OK for a half marathon, but not for a full.
I definitely won't be returning to this race…