Before I start this blog post I want to share that I am a Headsweats ambassador. I've been an ambassador for two years and I just found out that I will be "representing the brand" in 2021!
As an ambassador, I receive discounts for the brand and I get quarterly care packages. In return, I promote the brand on social media and wear the brand to events and outings. I only do this for brands I love. And, I love Headsweats!
New Headsweats Gear for Fun and Fashion
Recently, I received my "care package" and I'm so excited I wanted to share the awesome new gear the brand has available.
For starters, they have a new trucker hat. This trucker hat has unicorns, flowers, and rainbow colors. It's totally me! It's comfortable, has an adjustable back and there are lots of panels for aeration. I could run with this cap but I prefer to wear it in the rain or when I'm out and about. It is rain resistant.
Here is what it looks like: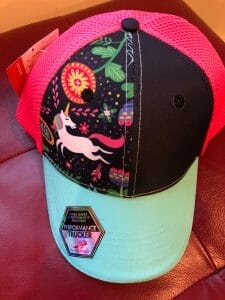 So cute!!!
Visor
Next, I got a new visor. Most of their visors are firm, but this one is so incredibly lightweight and flimsy. You can squeeze it in your shirt if you get too hot on a run. It's thin and also has aeration to keep your head cool. I love the rainbow colors. This is what it looks like: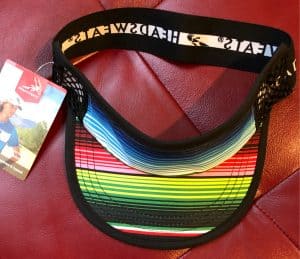 Buff
Seriously, Headsweats has the most unique designs. I love their skulls. It's so much fun, especially on this buff that you can wear while running!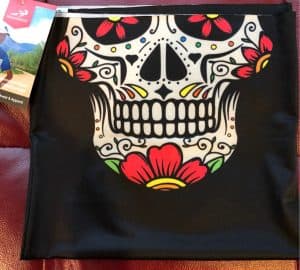 Lastly, did you know they make team apparel? The material they use is awesome and I would recommend checking them out for your running or triathlon team. They sent me this cool tech tank top that is super soft and comfortable to wear.
For more information on Headsweats, visit https://www.headsweats.com/and keep a cool head!
If you want 35% off use the code: TOPPER35!