As the 2020 gift-giving season approaches, here are some of the best holiday gift ideas for runners:
Smartwool
I absolutely love their products. They are all made with Marino wool. They are soft, not itchy, and very comfortable to wear during a run or a cycle. Interestingly, you can wear Marino wool in any weather. It naturally regulates your body temperature and wisps sweat away.
The first item from the Smartwool collection is Merino 150. I got the short sleeve navy blue as a base layer and wore it under Merino Sport 250 Wind. I went out without a topcoat, which I usually wear in 30 degrees Fahrenheit weather. But the Smartwool Merino 150 coupled with the Marino Sport 250 Wind 1/2 Zip, kept me comfortable throughout the run.
The Smartwool Merino 250 Wind 1/2 Zip retails for $120 (pictured left). The Smartwool Merino 150 in Navy blue (pictured right) retails for $75. I just loved running in these. They were comfortable and kept me warm the entire run!
Check out how cute these items are and they make a wonderful gift!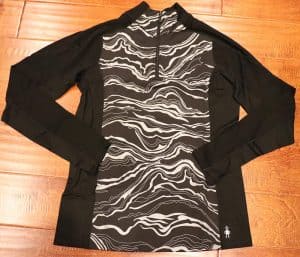 Merino 250 Glove
Talk about an amazing stocking stuffer! The Merino 250 Glove is awesome. It's long enough to fit under your sweater but it's not thick. It actually feels like second hand. They are lightweight, breathable, and have a touchscreen capability. I've had other gloves that were lightweight and there is no comparison. They retail for $38.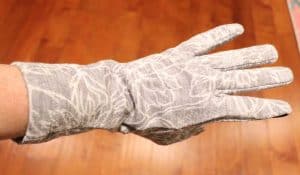 First of all, you know that I love Skechers. They have been making incredible running shoes for every kind of runner from elite to beginner.
That being said, the Skechers Go Run Razor + Hyper are special running shoes. They are specifically for fast training (running around the track) or for racing. They are super lightweight at 6.4oz (men) or 4.9 oz (women). They have a 4 mm drop from toe to heel. The shoes have a seamless tongue construction for a comfortable and secure fit. They use the Goodyear rubber outsoles for excellent traction in any race condition. Lastly, they are extremely breathable. Any runner would love to have these in their closet! Retail price: $140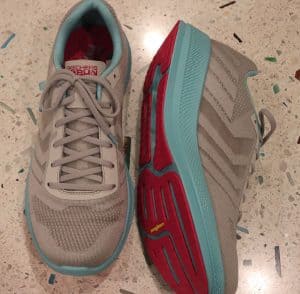 Brooks Running
Run Visible – a head-to-toe reflectivity and visibility collection that pairs 3MTM Scotchlite Carbon Black Stretch reflective material with high-contrast colors and neon Nightlife, allowing runners to be recognized as a body in motion during low-light or no-light runs. Any of these Brooks products would make a great gift plus, they will keep your runner safe! Prices vary.
Hyperbaric Chamber

Talk about recovery — this chamber will get you back on your feet in no time. I experienced it about a year ago and wrote about it. It's definitely worth it to give as a gift and Dr. Jeff Poplarski has one right in his office in Amityville. Check out the blog I wrote about my experience – https://www.atriathletesdiary.com/what-is-a-hyperbaric-chamber-and-can-it-be-used-for-recovery/.  You can reach out to Dr. Poplarski by calling him at (631) 598-7034 or going to his website at https://www.drjeffpoplarski.com/. This is a great gift for the runner or triathlete in your life (or yourself!).
—-
Keep following our blog for more 2020 gift-giving ideas.