There's a new recovery flip flop on the market and they are called, Archies. I met this company at The Running Event in Austin and thought they were interesting.
Archies is a recovery flip flop company that provides support, unlike traditional flip flop sandals. Designed by a Physiotherapist from Melbourne, Australia, Archies look like traditional flip flops but act like a recovery shoe. The flip flop is designed like an orthotic off the shelf instead of a flip flop that you would find at Walmart.
They are great for people who have high arches, Plantar Fasciitis, and Achilles Tendonitis. The elevated heel reduces pressure from the Achilles and the heel. And, they say it's perfect for people who pronate.
Test Drive
I took them for a test drive and found them to be extremely comfortable, lightweight and look similar to a traditional flip flop but they have much more support.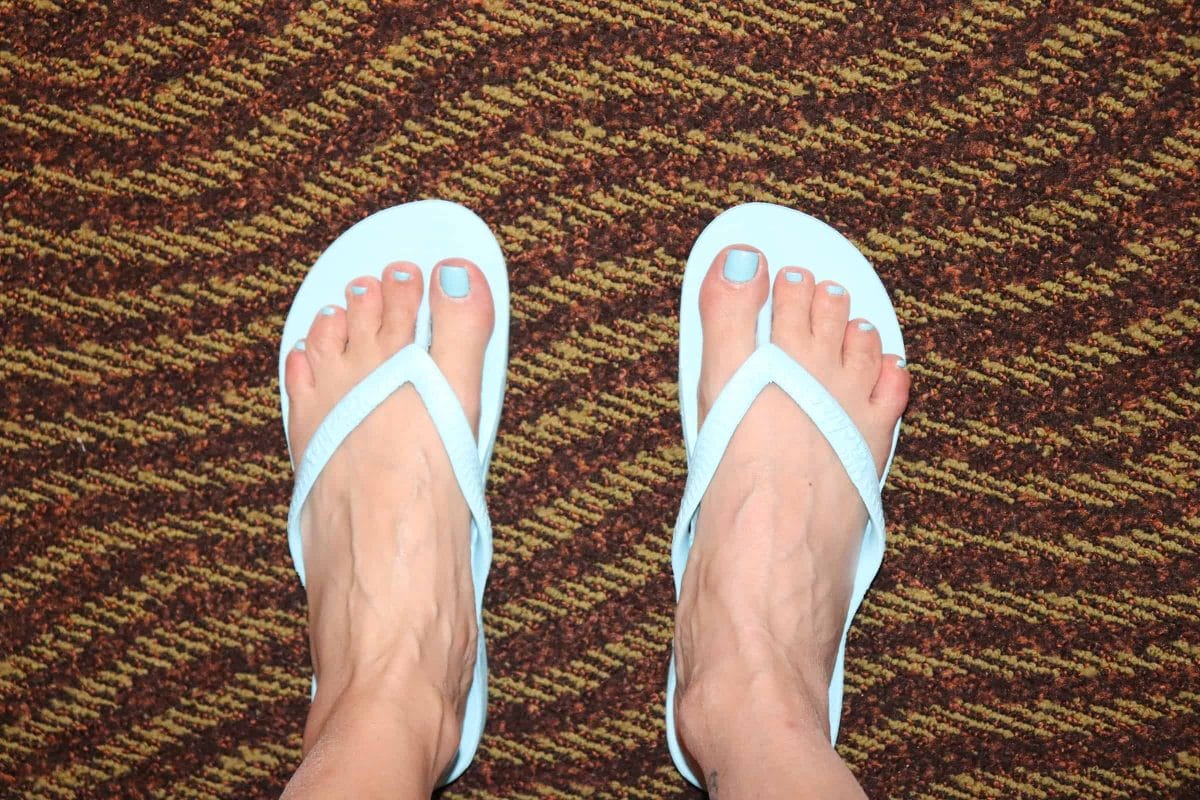 I found them to look cute, feel comfortable and they did relieve the pressure from walking and running all day.
Archies come in all different colors and are currently available on their website at ArchiesFootwear.com. Soon retailers throughout the states will carry them. Keep an eye out.