Long Island is simply beautiful. I love our sandy white beaches by the Atlantic Ocean and I love the stunning marinas on the North Shore by the Sound. I feel so blessed to be living here and when the announcement came for the Ocean to Sound 50 Mile relay, a group of us at Team Galloway LI, which is the running arm to WeRTriathletes, we got excited.
Planning for the Ocean to Sound 50 Mile Relay
One of my teammates, Laura G., stepped up to organize the Relay. Most of us on Team Galloway Long Island wanted to do it. It really sounded like a great group activity. So, we signed up.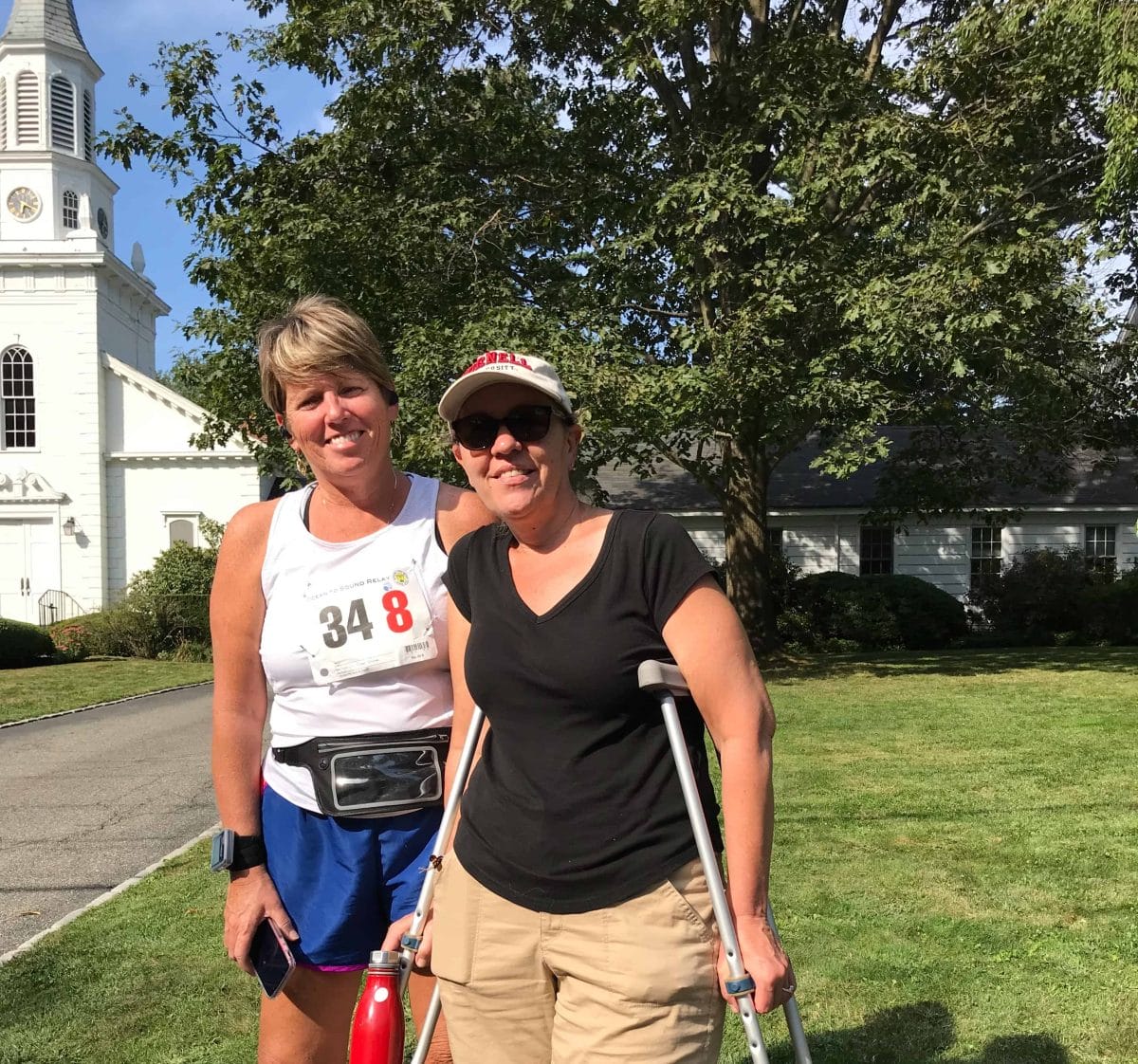 The event took a ton of planning and sleepless nights, but Laura pulled it together.
Ray C. spent time figuring out everyone's time. "We may not make the cut-off," he told the group. But, we decided we were going to do this for the experience.
Text messages went back and forth. I'm just now having withdrawals because my phone was beeping so often with new messages from the group. I loved all the excitement.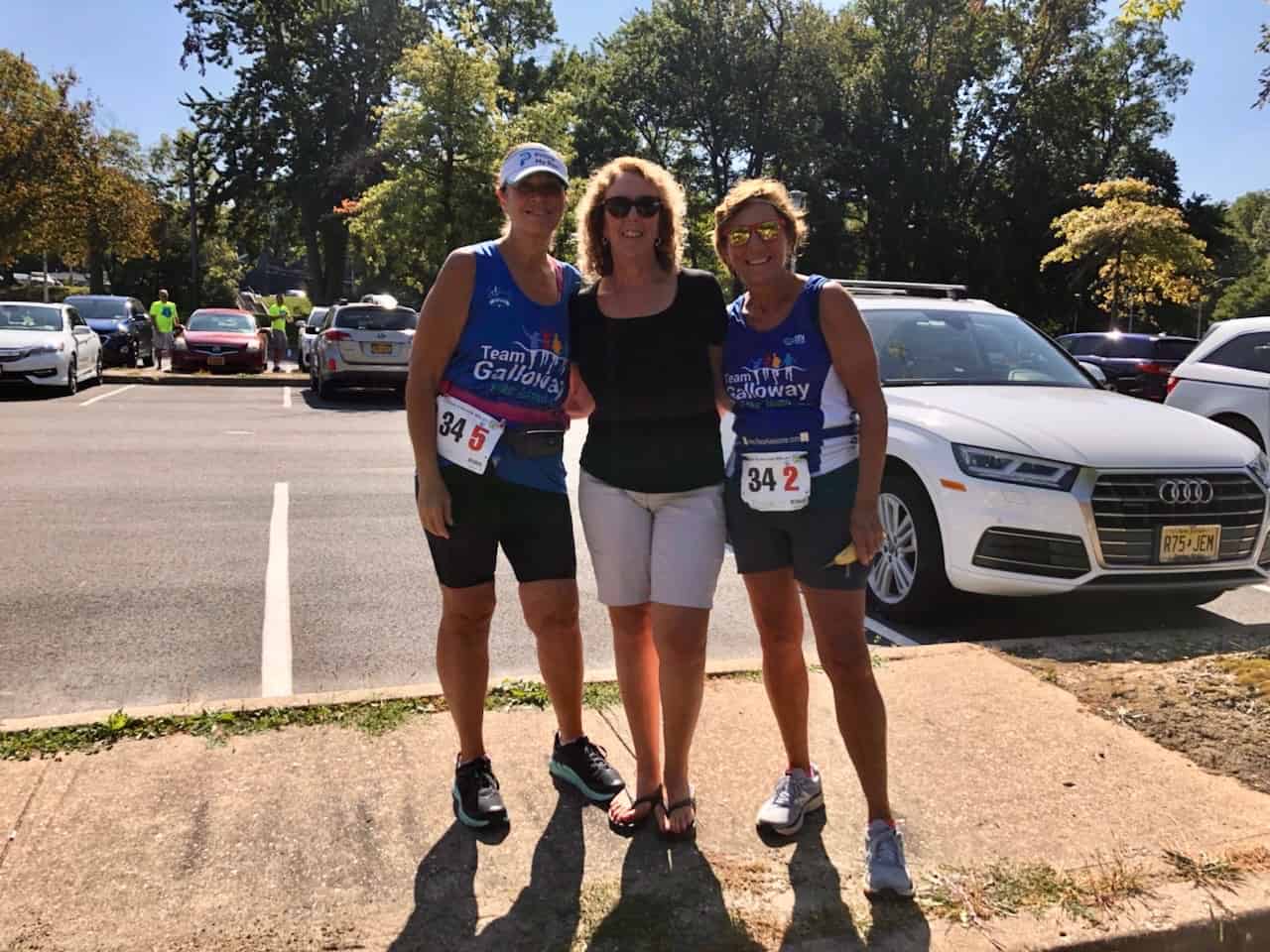 Preparation Continued…
The Greater Long Island Running Club, GLIRC, was the organizer of the event. They informed the runners there would be no support on the course, and they were right.
Since none of us had raced in the Ocean to Sound 50 Mile Relay, we didn't know what to expect. The organizers weren't particularly helpful and the course directions. They should have had landmarks to make it easier for the runners. The day before the race, I walked my segment of the course because I wasn't quite sure where to go.
Race Day
When I got to the race start at Field 2 at Jones Beach, there must have been hundreds of people there. There was so much excitement from the other groups. You could also feel the nervous energy of the crowd.
I started out with about 30 people, who all started at 7 am. We had a slight advantage but that didn't help us at the end.
As soon as the gun went off, I ran with the group. I couldn't even get close to anyone. They were so fast. My first mile was a 10-minute mile and I didn't see anyone, except an older woman, once we got on the boardwalk. The older woman was a little ahead of me. I was last. We ran on the Jones Beach boardwalk as the sun was rising. It was truly magnificent.
As soon as the boardwalk ended and I made a left out of Jones Beach, the woman was behind me. She caught up and said, "I don't like being last." She was an awesome runner.
I smiled and to be honest, I thought to myself, "if I can't outrun this 70+-year-old woman then I'm in big trouble."
The older woman started to fade. I'm not sure if it was because of the heat or that she ran Cow Harbor the day before. (Cow Harbor is one of the hardest races on Long Island with steep climbs.) Whatever the case, I didn't see her after the first 20 minutes or so into the run. Then, I was alone.
I saw her support crew out on the Wantagh Parkway. I wished I had a support crew because I needed to pour water over my head! It was that hot.
I ran along the path from Jones Beach to Cedar Creek Park and loved every minute of it. As soon as I entered the park, I was greeted by Laura, who gave me a high five and took off! She ran her 6 miles to Massapequa Preserve. Meanwhile, Dawn and her daughter, Danielle, met me at the park and drove me back to my car in Jones Beach.
When Laura got to Massapequa, she tagged Pat who took off. Following Pat was Irem, then Joanne, then Karen, then Ray, and Kathleen finished it off! We ran the 50 miles in under 9 hours.
The course was tough. There were lots of steep climbs and descents. The heat made it even harder.
After Ray, I waited with Sharon (who volunteered) and Kathleen. Soon thereafter, Joanne, Laura, and Colleen (who also volunteered) showed up. The volunteers took down all of the cones and left. I asked them to stay but they wouldn't. "We've been here all day and it's now time to party," the volunteer told me. That frustrated me.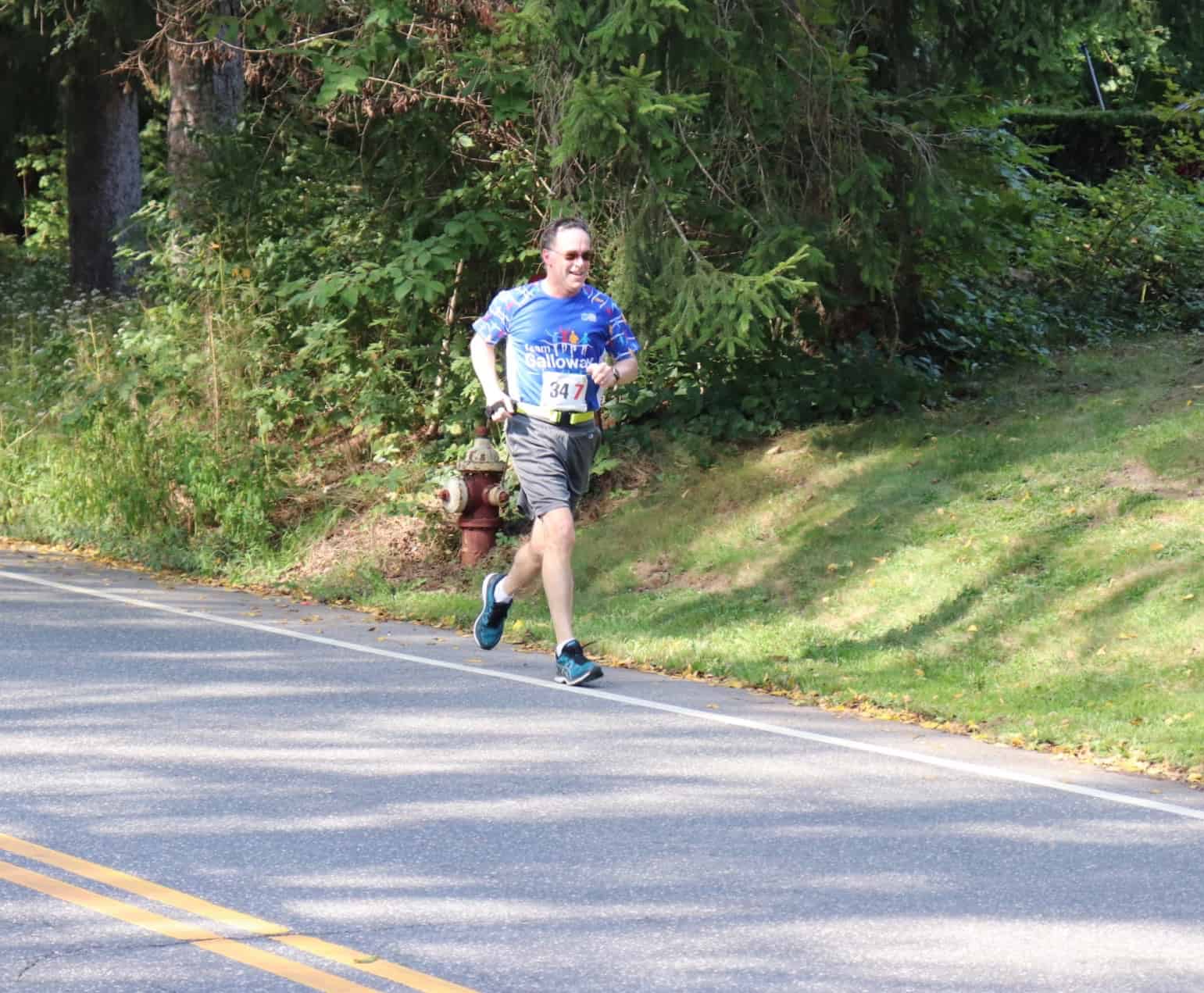 I mean, I totally get it but it still upset me. I knew Kathleen was upset and that made it worse. She was a trooper. She ran the six miles to the finish line and all three of our cars drove alongside her. She even had a police escort but turned them away. I asked them to watch her as she crossed Northern Blvd, and happily, they did.
She had a half-mile to go and Sharon and I went to the finish line. The guys were taking everything down. Terry was starting to put away all of his equipment too. I asked them all if they could wait five minutes until Kathleen came in.
"It would mean so much to me," I begged. Thankfully, they didn't break down everything and Terry announced Kathleen as she came in. We were all so excited. I'm grateful to those volunteers and to Terry for holding out a few minutes while we finished the race.
At the Party
I'm not quite sure what the big deal with the party was. By the time we got there at 4:45 pm, it was practically over. There were a few people dancing and a couple of cans of beer left. They still had some hamburgers and hot dogs left. But, I didn't want to eat. I decided to talk with my team for a bit and then head home.
My thoughts…
Although I loved the race. I was disappointed that we didn't get medals. The race was a pricey one. We paid $400 per team. I just thought it would have been a nice touch to give out medals. Lesson learned — next year, I'll buy my own for the team…
Here's a short video I made of the Ocean to Sound 50 Mile Relay:
Thanks, Team Galloway LI for a great day!