I have a lot of recovery devices. The other day, Dr. Poplarski, my chiropractor, shook his head when he heard I had the Normatec Unit (compression unit for your legs and hips).
But the one thing I didn't have was a good Ice/Heat Wrap System. When the KTTape folks reached out, I asked them if I could review the KTTape KT Recovery +.
The KTTape KT Recovery +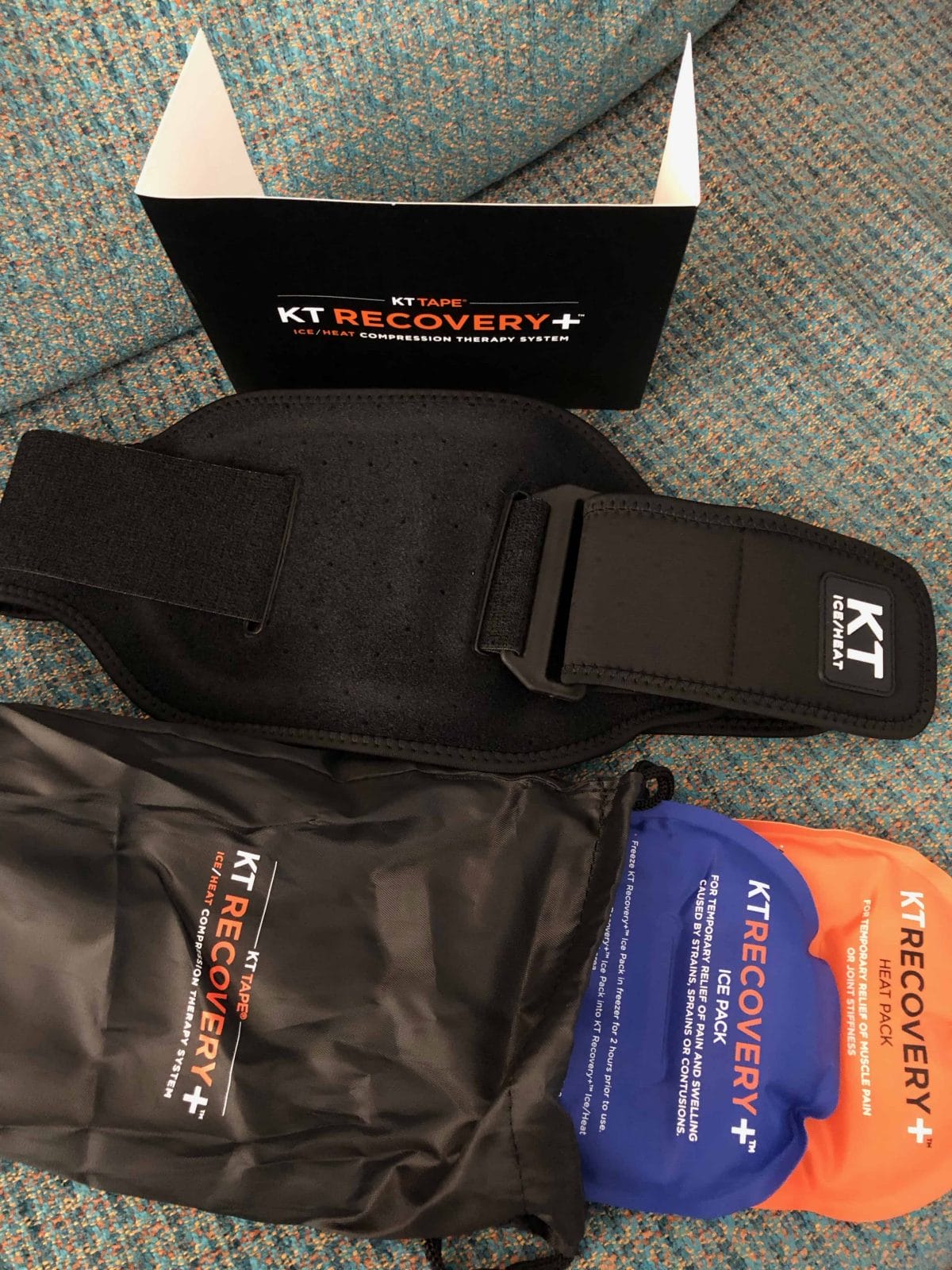 What I love about this wrap system is that it works with both ice therapy and heat therapy. It helps reduce swelling and inflammation and the best part is, you can move around while using it.
The KTRecovery + wrap comes with both a heat gel pack and a cold gel pack. After opening the package, I put the cold gel pack in the freezer.
It also comes with a wrap that adjusts to any body part and even has some compression!
You can use the unit for your shoulder, calf, knee, thigh, back, ankle, wrists, and just about any place on your body!
It also comes with a handy carrying case to put the gel packs in along with the wrap for easy travel to a race or for training.
Putting it to the test
When the product arrived at my home, my lower back and hip were bothering me. I took the heat pad and put it in our microwave for 15 seconds. (The instructions say 20 seconds but my microwave only works on 15-second intervals.) I heated it up for 45 seconds and slipped it into the wrap.
The wrap is adjustable and went easily around my waist. I was then able to velcro it securely into place. It fit snuggly and when I moved around to put away my laundry, it didn't move.
This pack is awesome. It's better than having just an ice pack and it's better than using a heating pad, because using both you need to stay in one place. With the KT Recovery+ you can move around freely while getting therapy. (And, if you're like me, you can't sit still.)
If you want to buy one you can pick it up at the KT Website or on Amazon for under $40.