If you're looking for a thoughtful gift for either someone you know who loves swimming or a gift for yourself, The Joy of Swimming, an Inspired Collection of Quotations for Those Who Love to Swim, is for you.
I love swimming. It makes me feel a sense of freedom when I'm in the open water swimming at an easy pace, just gliding through the water. So when I read a quotation or two in The Joy of Swimming, it makes me feel good.
As a child, I always loved the water, when it was relatively warm. I remember in summer camp having to jump into the freezing lake and having to swim laps, which I hated and could never put my head in the water. When you're forced into doing something, it's not the same as actually doing it because you can.
The Joy of Swimming includes quotes from famous people including F. Scott Fitzgerald, Michael Phelps, Ralph Waldo Emerson, and Jacques Yves Cousteau.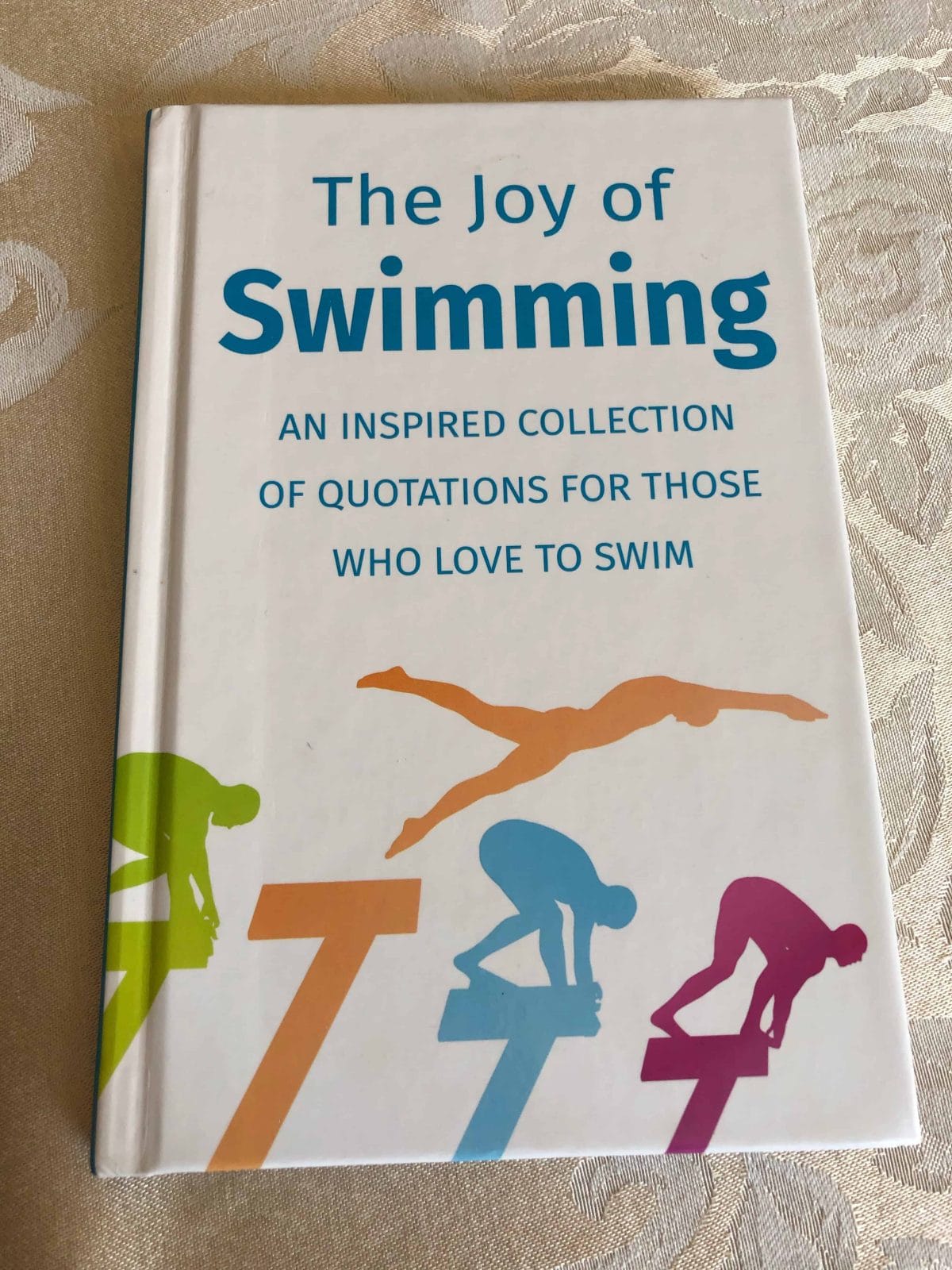 The book is divided into sections — The Sensation of the Water, Mind of a Champion, Tackling the Ocean, Swimming with a Smile, A Metaphor for Life and Swimming for Swimming's Sake.
Some of the quotes I loved from the book included:
"We've greatly exaggerated the risk of sinking, without celebrating the value of swimming." Seth Godin
"Swimming is simply moving meditation." Cesar Nikko Caharian
"Swimming is normal for me. I'm relaxed. I'm comfortable, and I know my surroundings. It's my home." Michael Phelps.
There are so many other great quotes in the book. It's great to read one or two of them before heading out the door to go to the pool or for an open water swim. They are motivating, interesting and they put a smile on your face.
You can buy the book on Amazon for $12.50.