Comment below to win one of two Headsweats Christmas Ultraband!
Recently I went on to a USA Triathlon sanctioned coach certification course. While there, I stayed near Disney World and Universal Studios in Orlando. I wanted to see where to train that was within proximity to the parks but not too far away.
Here are three places to train near Disney World:
National Training Center
National Training Center in Clermont — Clermont is only 30 – 40 minutes from Disney World. They have a huge 25-yard saltwater outdoor pool. It has 27 lanes and the pool temperature is between 78 to 82 degrees. In addition to the pool, they also have an amazing track and fitness facility. There are locker rooms and they have towels for your convenience. You can buy a day pass for $15.
Clermont Clay Trail
The Clermont Clay Trail – This 10-mile clay trail is also located in Clermont. Unfortunately, I didn't get a chance to go there but I heard it was incredible. I plan on going there the next time I'm in town. (Elevation 264 feet.)
Wekiwa Spring State Park
Wekiwa Spring State Park — If you're looking for open water in the central part of the state and don't want to drive an hour to Tampa or to Cocoa Beach, you may want to consider, Wekiwa Spring State Park, which is located about 30 minutes from Disney or 20 minutes from Downtown Orlando. This is a gorgeous park and its great for the entire family.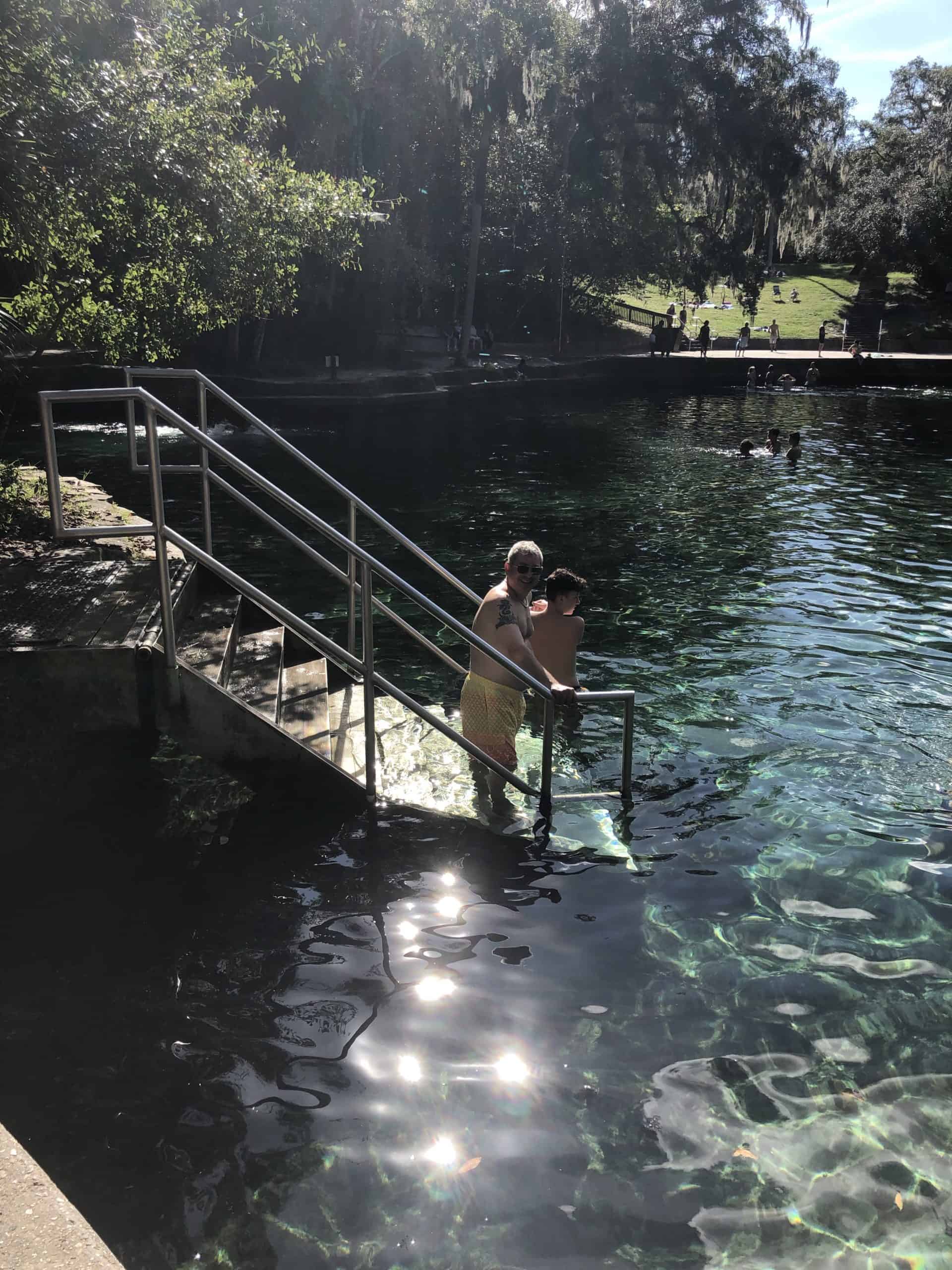 There is kayaking for lat work and they have a gorgeous natural springs water hole. It's about 250 yards around the perimeter and definitely worth it. The brochure says a half an acre in size. The water is 72 degrees all year round. It feels cold to get in but once you are in and swim around, you acclimate pretty quick.
There is a $6 fee for the car to get in and park. Once there, the swimming is free and it's so clear you can see everything! Don't fear, there are no alligators in the swimming hole but if you take a kayak out, you will see them in the water or sleeping on the shore.
Other open water swims
If you want to drive an hour or so to Cocoa Beach by the Atlantic Ocean or Tampa/St. Petersburgh area, you can also find open water. But if you want to stay close to Disney, these are great options.
Comment to win!
Have any other places that are near or around Disney, comment below for a chance to win a free Headsweats Christmas Ultraband! (If there is more than one entry, I will draw from a hat!)