At the end of last season, I continued to swim, bike and run. I remembered why I started to do this and how much enjoyment I get from training. But as the new year got underway, I started to think, "Are we crazy?"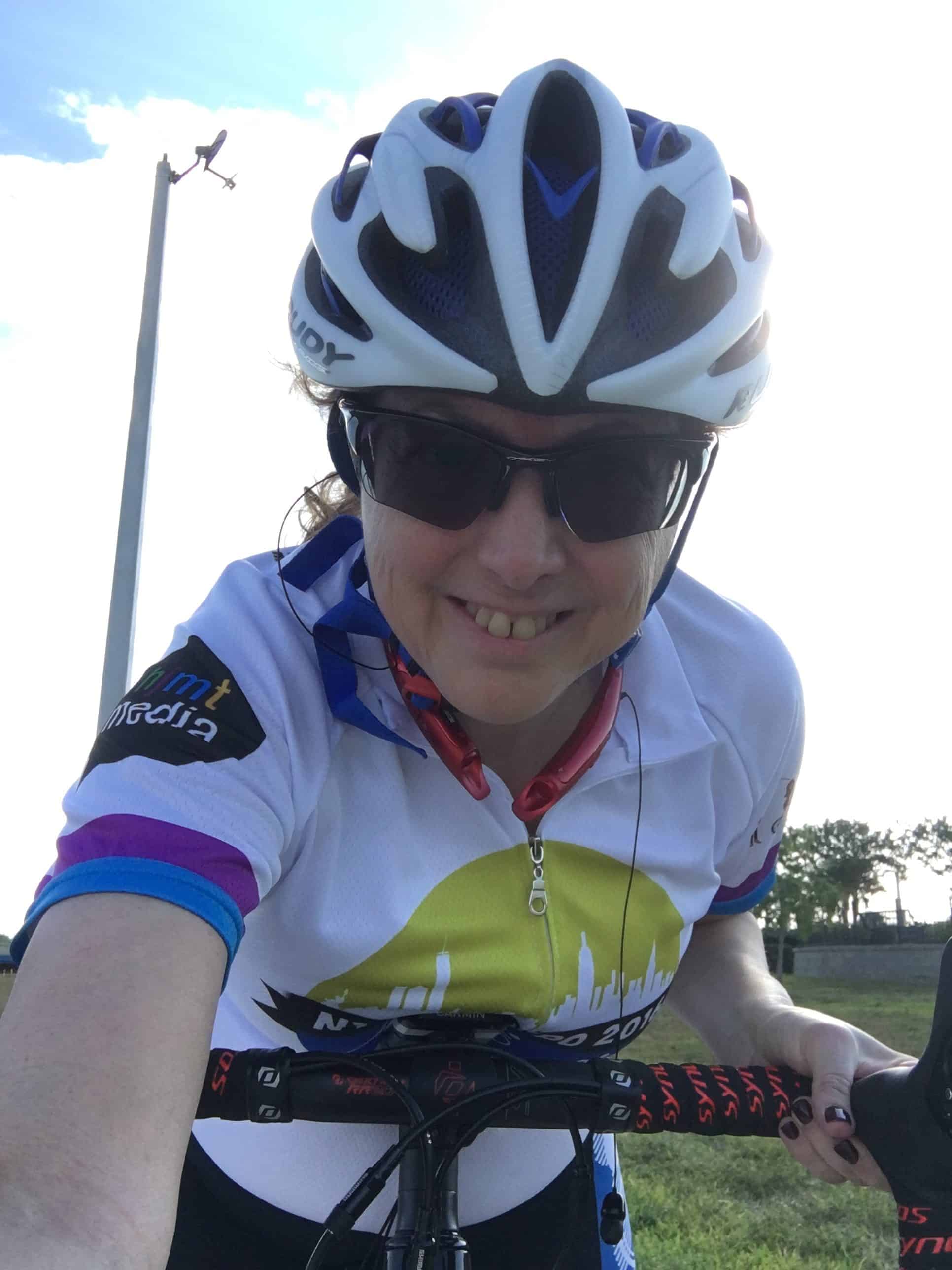 I was on the bike trainer doing a hard workout, when the door bell rang. I jumped off the bike to get the door. "I'll get it," my husband said as I clumped my way into the living room with my riding shoes on. I went back to my workout.
The man at the door was a heating specialist. The heat hasn't worked in my gym, which is the front bedroom of my new home, since we moved in. Apparently a pipe was broken in the floor and the heating guy was there to break up the floor and fix the pipe.
After some loud noises and the fire alarm going off, mind you it was only 8 am in the morning, I finished my workout and started getting myself ready to go to the pool.
"I'm going to go to the pool," I told my husband.
"What?" said the heating specialist. "You're going to go to the pool now, after you did that hard workout on the bike?"
I smiled. My husband jumped in and said, "yeah, she puts us all to shame…"
As I was leaving I could see the heating specialist and my husband looking at me shaking their heads.
On my way to the pool, I thought about it. Are we crazy doing what we do? Or is everyone else crazy not doing what we do?
Love to hear your thoughts below in the comment area. Thanks!