Transitions can make or break your triathlon. If you spend too much time taking off your wetsuit or "futzing" with your sneakers, your whole event could be done! Now, there's a new product that organizes your transitions called Triathlon Transition Bag 1.0.
When I asked the inventor of the Triathlon Transition Bag 1.0 and CEO of Legado Tri what inspired him to make the bag, he said, "Curiosity, desire and drive to innovate. When thinking of transitions, "is there a better way?"  I focused on solving this question. We spend so much time on seconds in the swim, bike and run. Why not take advantage of the low hanging fruit and make gains in transition by design."
Review of the Triathlon Transition Bag 1.0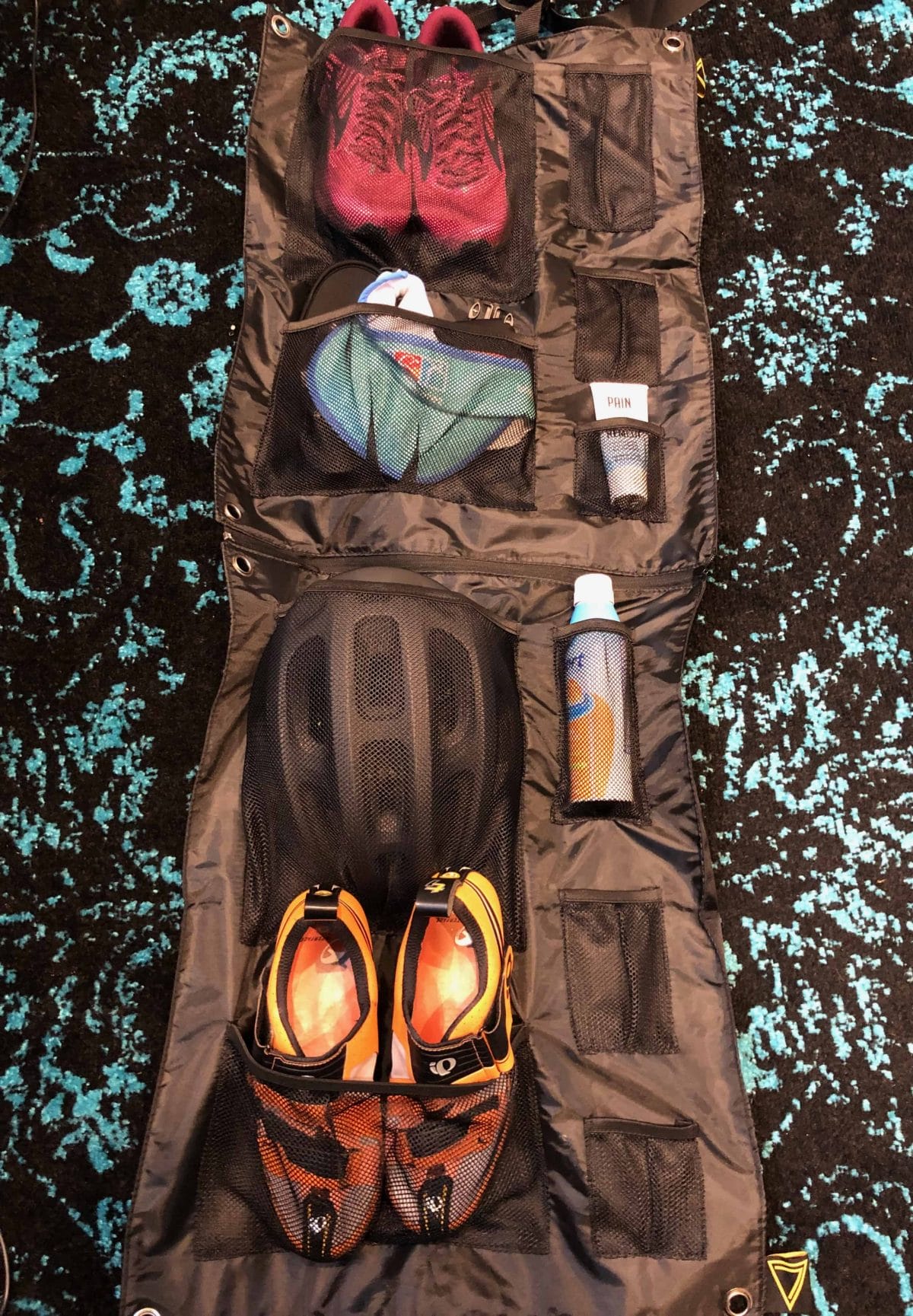 The Triathlon Transition Bag 1.0 is multifunctional for races, travel and for training. It has 10 interior pockets to hold all your stuff. It's also adaptable for long and short distance triathlons. The bag comes with an adjustable shoulder strap that you can wear across your body or on your shoulder. It's made out of nylon is completely waterproof. Did someone say WATERPROOF???
How many events have you done in the rain when all your stuff got drenched???
Put it to the test
What I love about this bag is that you can organize all your stuff, roll it out and your transition is set. It was designed by a triathlon coach and why not have a faster transition by being well-organized?
The price of this triathlon bag is $46.90.
For more information or to buy your transition bag, go legadotri.com.