If you are looking for a great beginner shoe with solid cushioning, the UA HOVR™ may be the shoe you are looking for! The new UA HOVR™ Machina is light, flexible and easily connects to your iPhone or Android using the MapMyRun app.
About the UA HOVR™
The UA HOVR™ Machina is an interesting shoe. It's responsive and versatile. It also has a new technology within the shoe to provide zero gravity feel to maintain energy and it helps eliminate the impact.
The toe box has a medium width and the shoe is extremely comfortable. You can wear them all day. The tongue is attached to the footbed by stretchable support to maintain snug fit.
The other thing I like about the shoe is that it has an 8mm drop from toe to heel, which is important for someone who has Achilles tendinitis or any other heel issue.
UA HOVR™ only weighs 8.7 oz.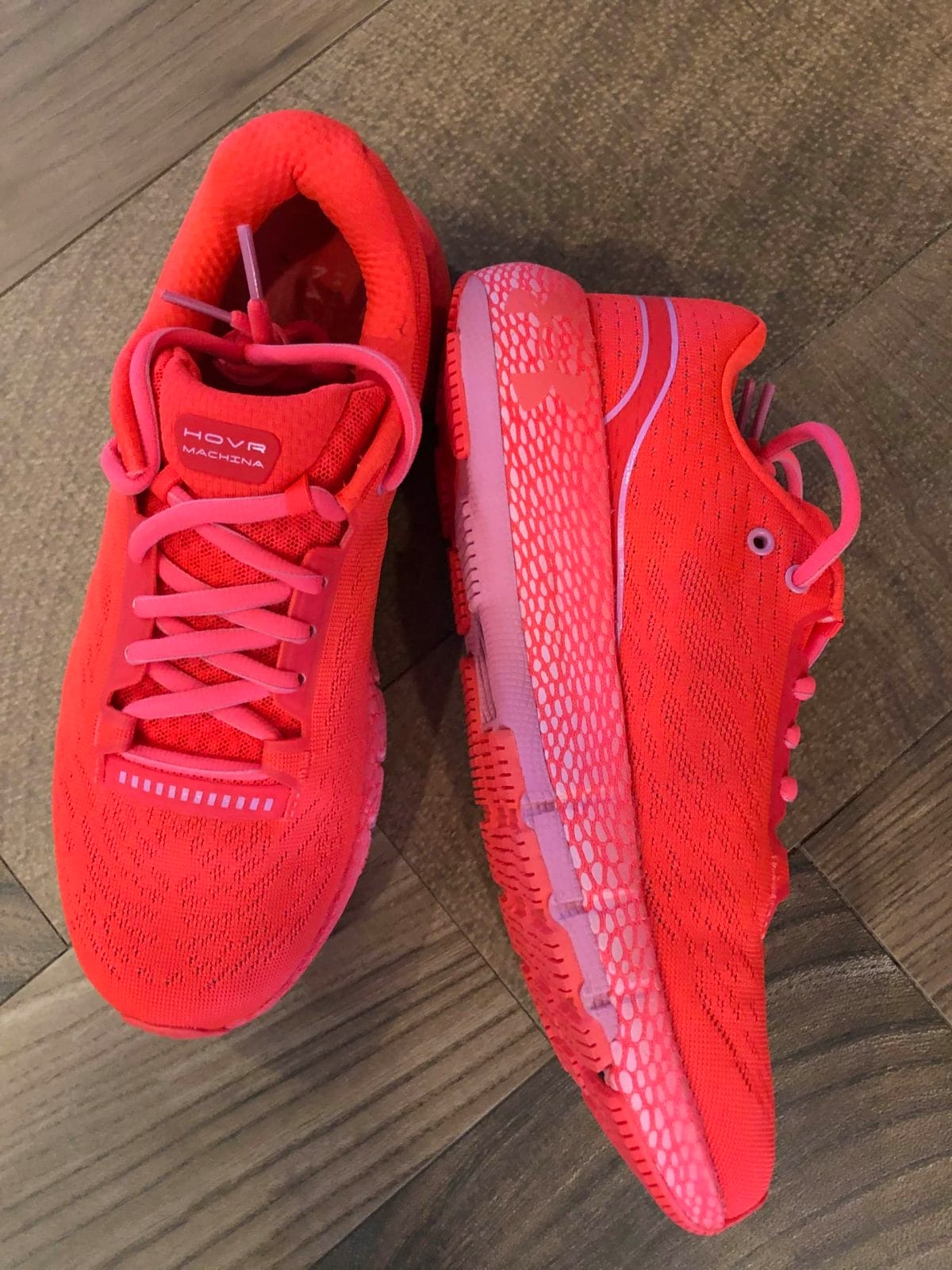 Connects to MapMyRun and Zwift!
The coolest thing about these shoes is that it easily connects with MapMyRun. This app tracks and analyzes your running metrics to help make you a better runner.
The shoes also connect with Zwift so if you have the Zwift running app on your mobile device, you can actually compete against runners from around the world in real-time!
My Test Drive
I wore the UA HOVR™ Machina during a few long runs and really enjoyed them. They felt great. They were comfortable and gave me good stability.
As I wore them, I thought they would make a perfect shoe for someone starting out. I liked that they connect to MapMyRun and Zwift. I also enjoyed the coaching aspect of the shoes. While I wore them, I could hear a coach saying, "pick up your cadence." I definitely need to pick up my cadence and I realized the other day that when I go out with music, the music is way too slow, hence, my cadence is slow… 🙂