What are the best recovery shoes to wear after a long run? Isn't that the $1,000 question? I find that after a long run, my achilles and my plantar fasciitis kicks in and it hurts to walk!
There are so many different brands on the market that claim to do the same thing, yet, there's one brand that is different and they are called Oofos.
"The biggest differentiator with OOFOS is the OOfoam™ technology found in each and every pair," said Jacqueline Cunniff, Public Relations Specialist at Oofos.
"After two extensive research studies, we have learned that the OOfoam™ technology paired with our patented footbed design lessens the demand on your ankles and knees while walking, which results in less work for your other leg muscles. By making walking easier on the body, it reduces stress to allow your body to feel better. OOFOS are now scientifically proven to make people feel better," she said.
What I love about Oofos is that when I wear them, my feet feel awesome. It feels like I have a bounce or what the company says, "ooo."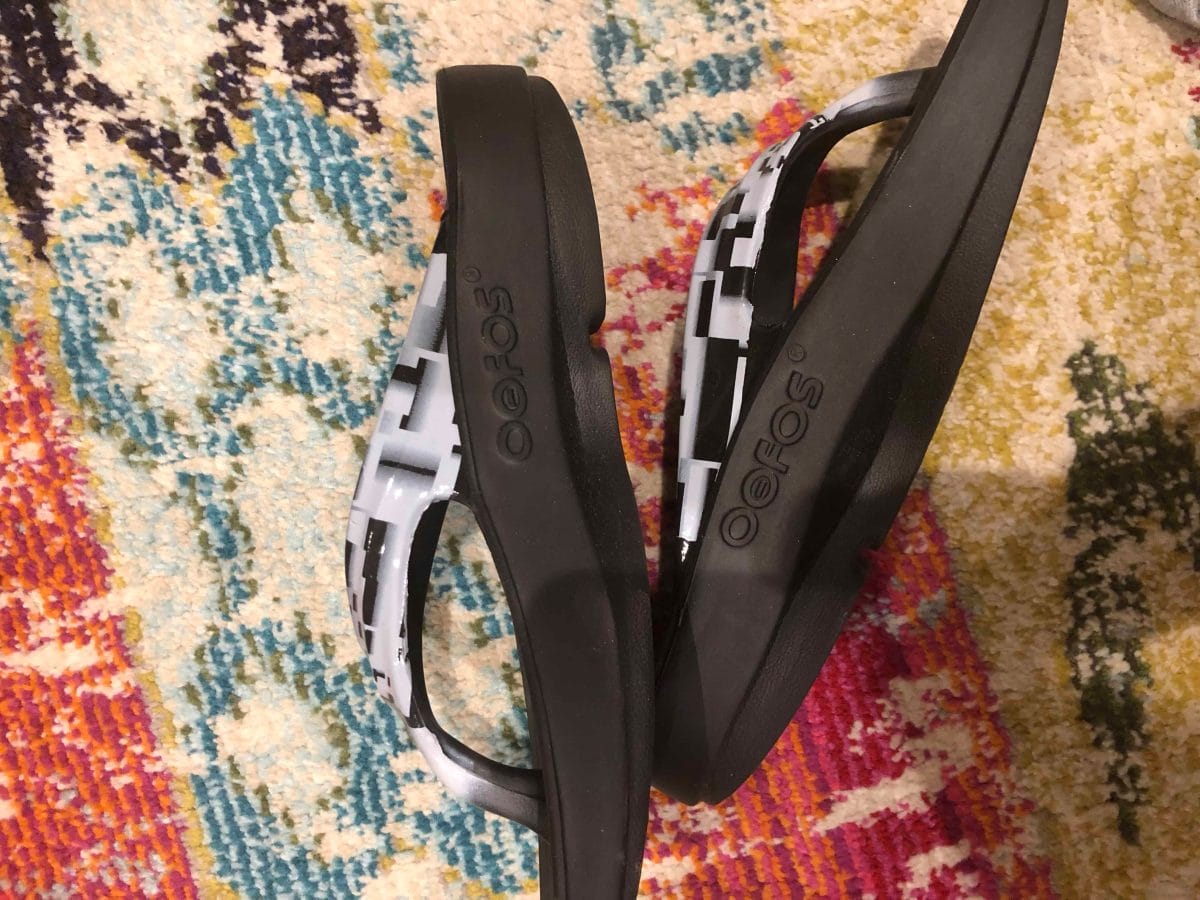 The pair they sent me to review were called OOlala Geo Sandals in black and white. They are so cute, yet so comfortable. When I wear them, my feet feel fantastic.
Many people use Oofos for Plantar Fasciitis, but I also use it for anytime after I swim, bike or run. Here are some facts from the website:
Reduces stress on sore feet, knees, and back
Enables more natural motion
Minimalist construction for light weight
Machine washable, plus moisture and bacteria resistant
OOFOS are made in whole sizes (they recommend going up a half size)
What I also love about the company is they are committed to helping find a cure for Breast Cancer and some of their proceeds go toward that goal.
To order a pair or find out more visit: https://www.oofos.com.