At The Running Event in Austin last month, I met up with Oofos. They showed me a ton of new styles for 2020 and they are really cute!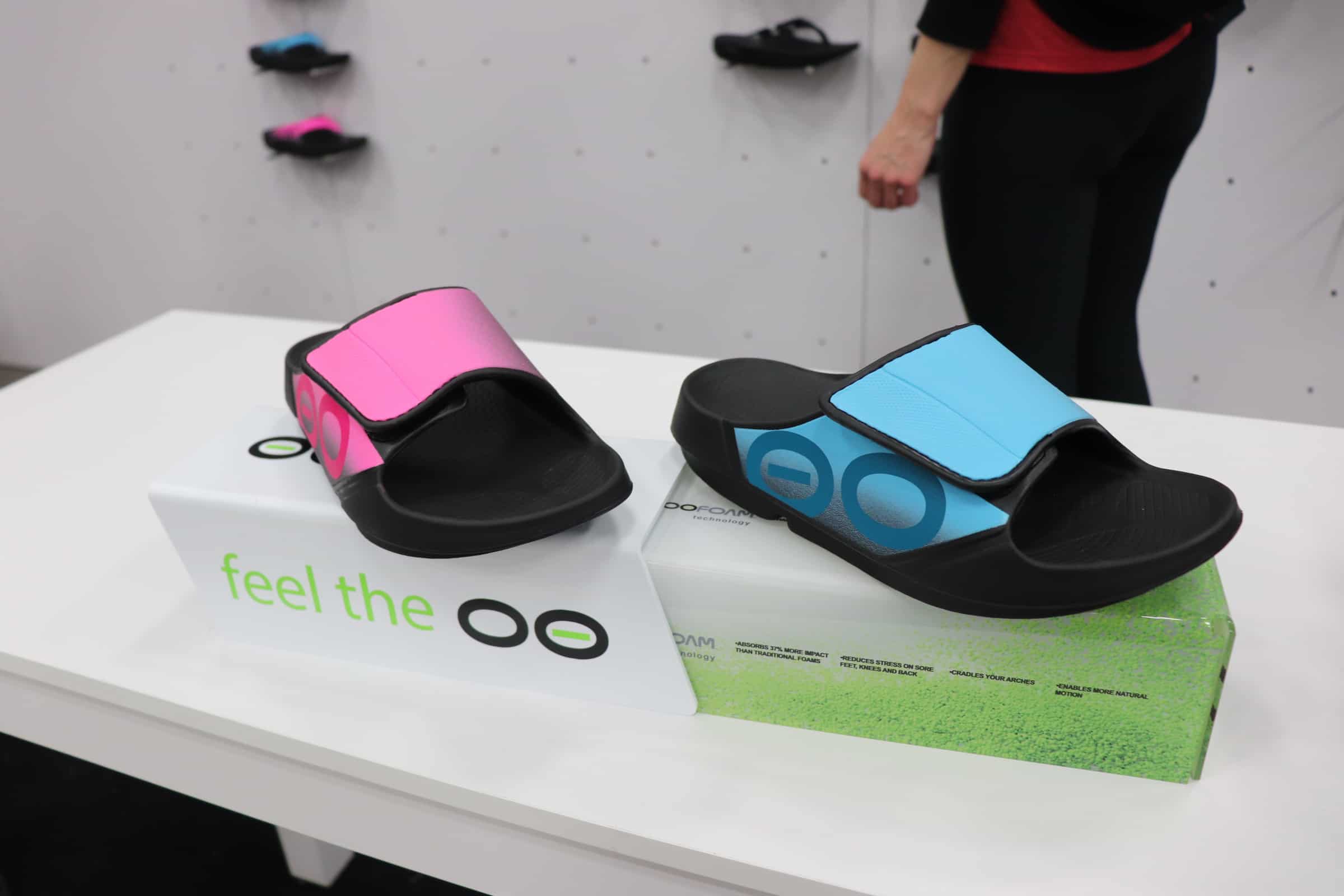 For instance, the Ooahh, pictured above, now come in funky colors like the pink and blue you see in the photo. Fun right? They still have the awesome Oofoam Technology that absorbs 37% more impact than traditional foam footwear. Then, there's also their patented footbed that cradles and supports your arch to reduce energy on your ankles, making recovery easier. The price is $59.99.
Oomg Fiber is a new product that has four-way stretch mesh on the upper to conform to your foot in aiding recovery. These Oomg Fiber are also super cute and can be worn anytime, anywhere.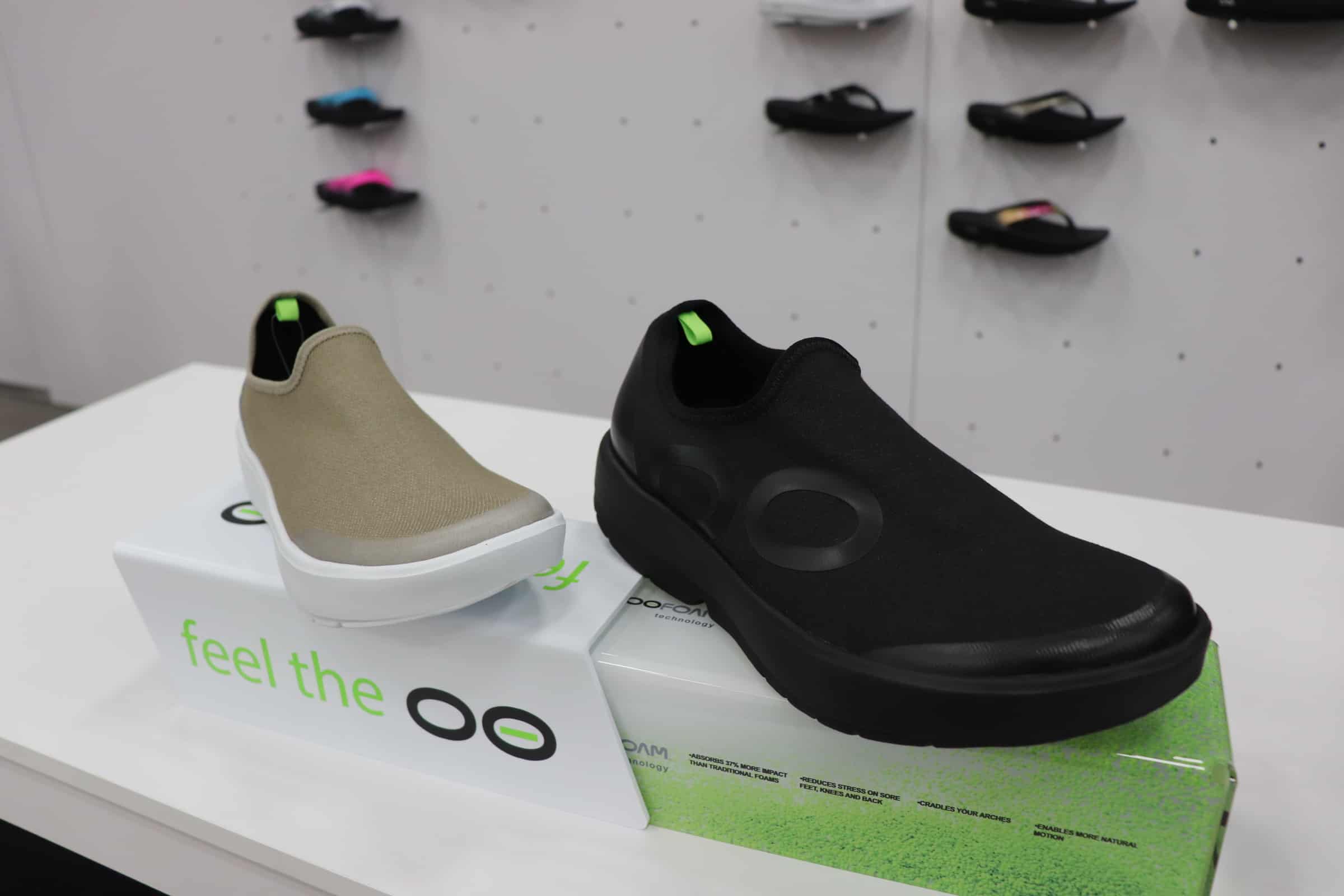 Here's another style that may be more suitable for a man or a woman. These slip-on shoes have the same comfort as the rest and also aid in recovery from a long run or ride. The price of these is $129.99.
You can pick up Oofoos at most running or multisport stores, or you can pick them up online. I typically wear a size up as I would in sneakers. Happy feet days are ahead!