In celebration of Global Running Day, Colleen, Merril and I headed into the city and caught the 5:24 am train from Long Island to run the 1 for You 1 for Youth 5K run in Central Park. We all wore our Balega socks and I wore the New Balance Fresh Foam Zante Pursuit Sneakers I received for signing up for this race.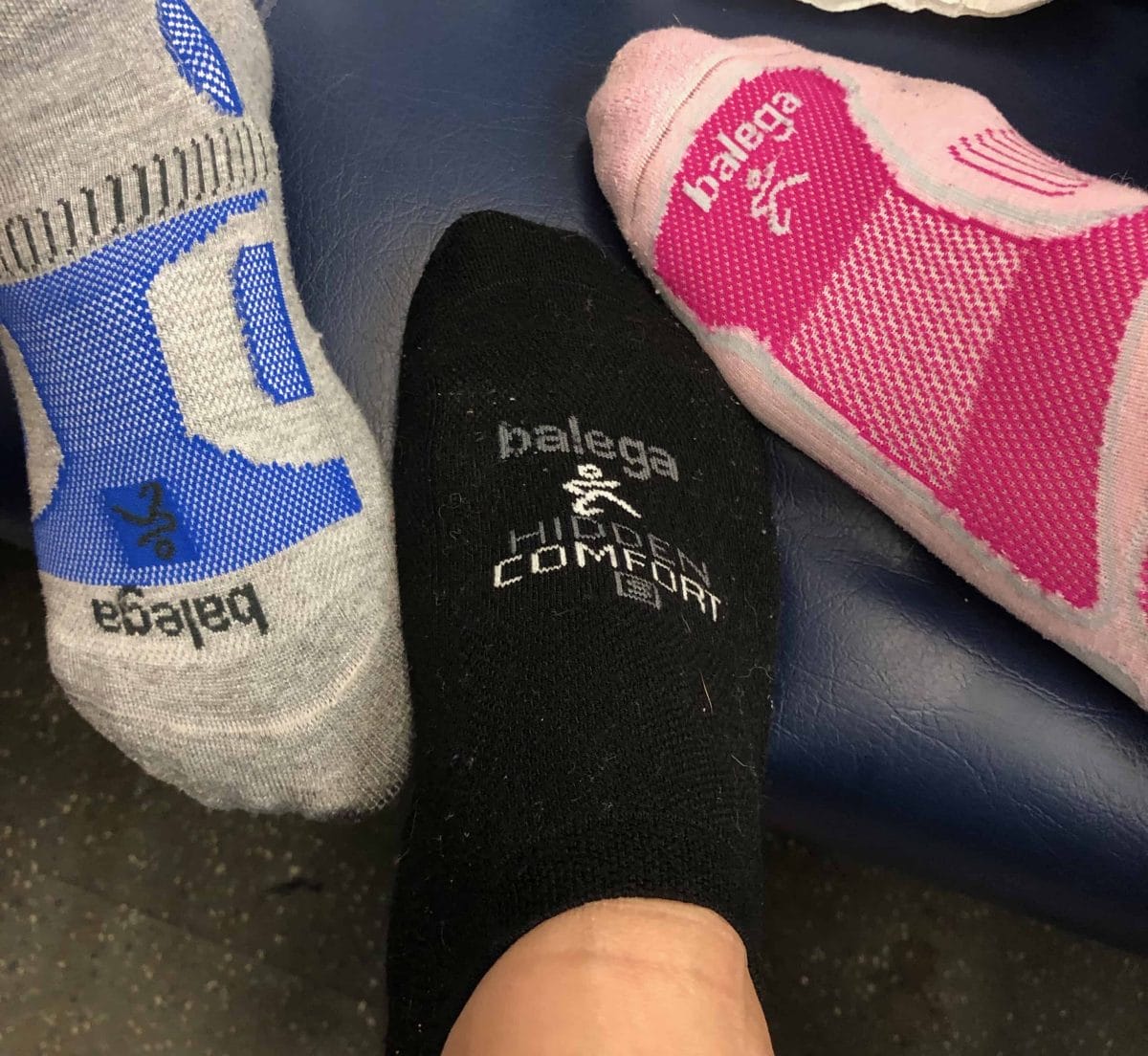 We got into the city at 6:06 am and caught a taxi to East 84th Street and Central Park. I was a little perturbed by the taxi driver who dropped us off on E. 84th and Park Avenue. "Take us to the Park," I said.
"The park is in the other direction," he said. We all got out of the cab and walked from Park to Central Park.
New York Road Runners
Hosted by New York Road Runners (NYRR), all participants received a free pair of New Balance Fresh Foam Zante Pursuit Sneakers. More than 2,000 people participated in this run. For every pair given to a runner, a pair was given to a child. (I review the sneakers in an upcoming blog post.)
Bib Pick Up
I picked up my bib and my free pair of sneakers the week before the race. When I asked the volunteer where my race tee shirt was, he gave me a look. I guess that meant that all I was getting was the free pair of sneakers, but that was okay, it was worth doing the run for the sneakers and the kids.
When We Got to Central Park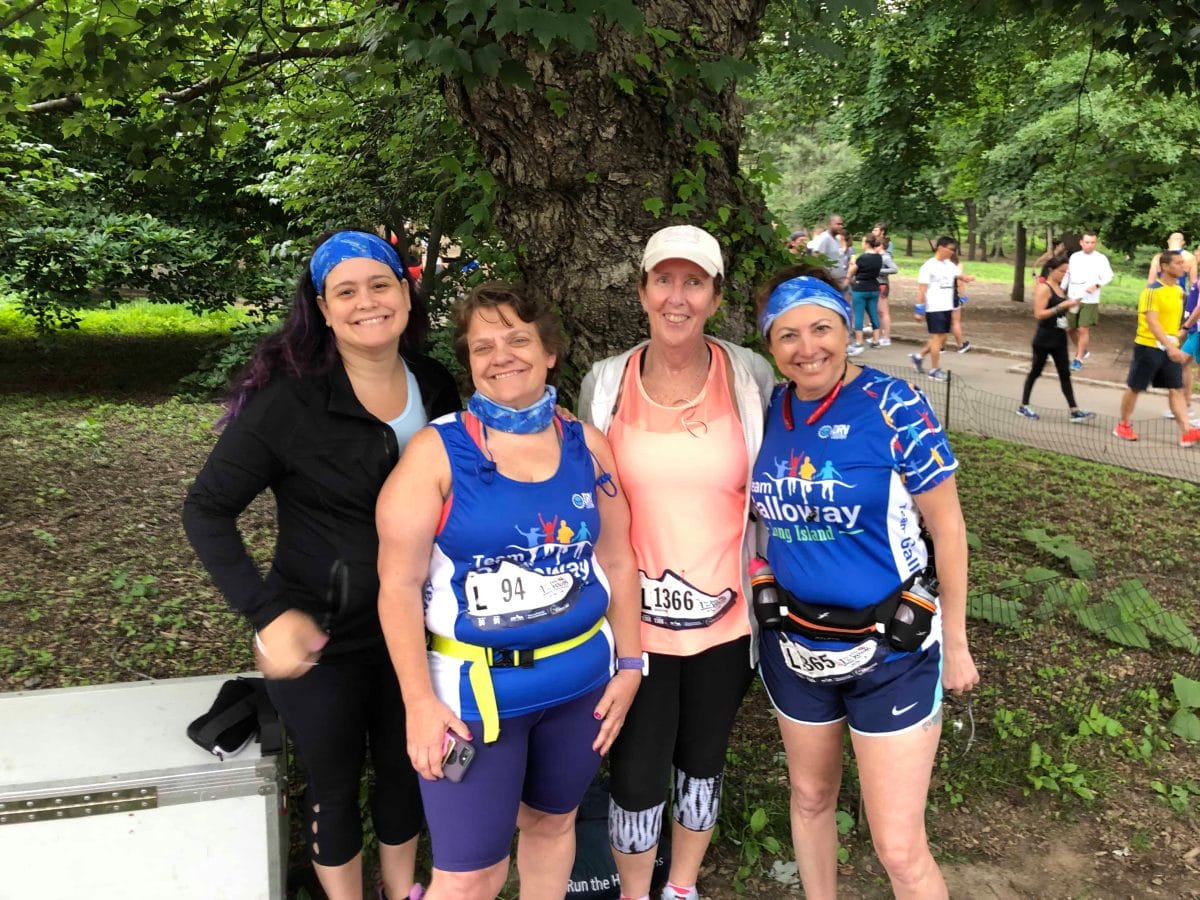 When the three of us got to Central Park, we saw Dawn, another Team Galloway LI runner. NYRR volunteers gave out a "Global Running Day" buff to all participants. (I snagged two – one for me and one for my daughter.)
The four of us stayed together in corral "L" and waited for the Star Spangled Banner and then for the gun to go off to begin the race.
During the Race
Unfortunately, the race was sold out when Merril decided to join us so she watched. Dawn, Colleen and I took off. I set my watch for 50/15 run/walk ratio. Colleen stayed with me for the first mile, then because of a nagging injury, she stayed back.
We ran uptown from East 84th Street to Harlem Hill. It was actually the first time I ran Harlem Hill where I felt good and ran up the hill. Running down the hill was a blast.
It was gloomy outside. I was happy that it drizzled a little but it didn't rain. It was perfect running weather.
I felt good. I felt strong for the first time in a long time and I was ready to tackle the hills of Central Park. It was amazing how a 5K felt so short.
After the Race
I saw Merril immediately after I finished the race. I also noticed that people were handing out Dunkin Donuts. "Oh, can you get me one?" Merril asked. She was having a sweet tooth, in which I could relate. After the finish of the race, I didn't feel like eating. I was glad I had my MoxiLife with me. It provided me with electrolytes and magnesium.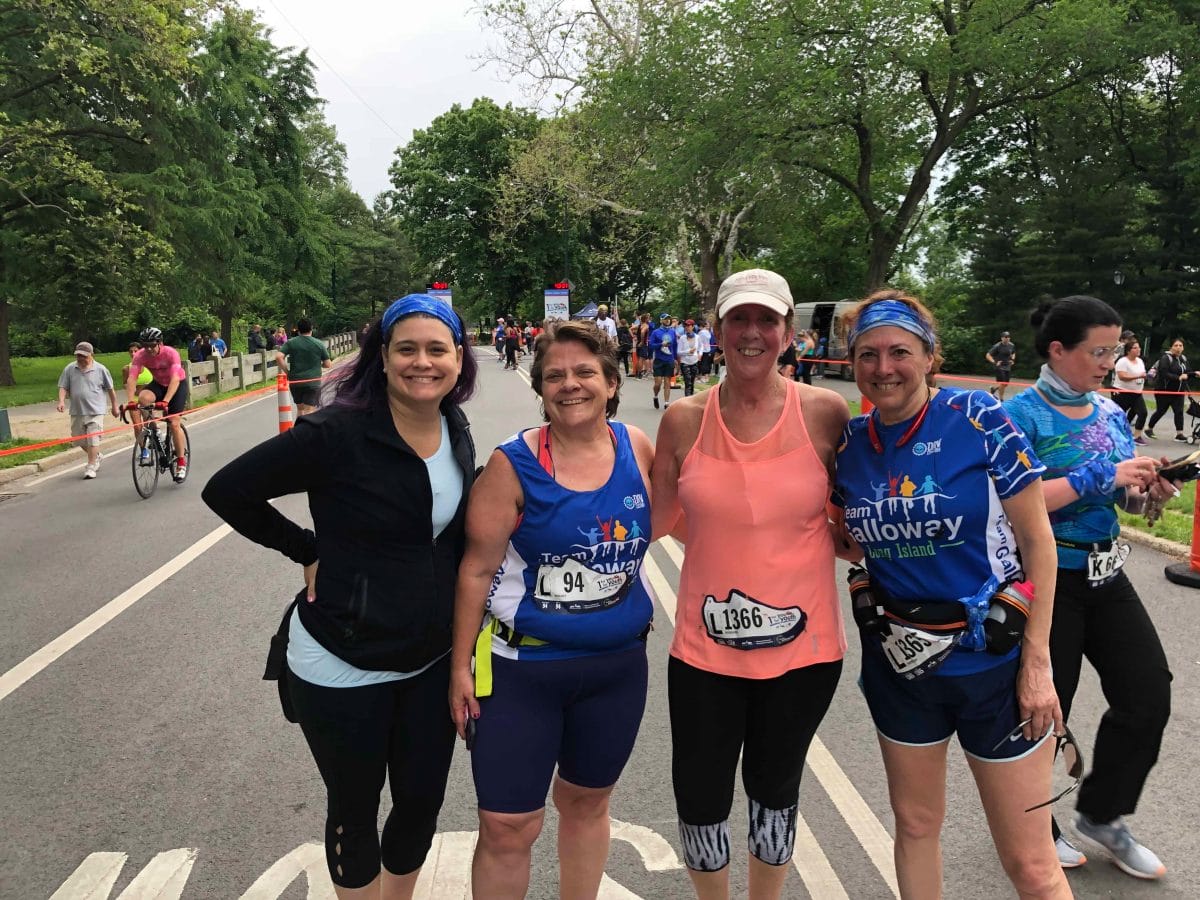 When the other girls finished, we walked out of the park at West 84th Street and headed down to 57th Street to pick up our numbers for the upcoming Women's Race in Central Park.
Relaxing Breakfast
Before getting our numbers for the next race, we went to a little French Bistro and had a nice relaxing breakfast. We all ordered eggs. They tasted perfect! I had an oatmeal and almond breakfast at 4 am and by the time 9 am rolled around, I was ready for breakfast #2.
Thoughts on Global Running Day
As we walked down the street and when I saw a runner, I wished him/her a happy Global Running Day. But, unfortunately, no one wished it back to me. That was okay. Global Running Day has only been around since 2009, so maybe a lot of people don't know about it?
In any event, it was a perfect day to spend with my running friends. Happy Global Running Day!
So what did you do for Global Running Day?