I didn't know that CEP made apparel! So, when I went to the Running Event this past December, I was pleasantly surprised.
I had been under the impression that they only make compression socks. Boy, was I wrong!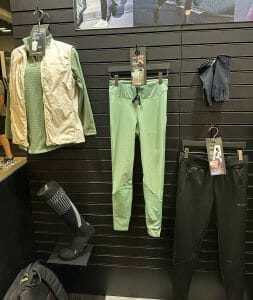 CEP has a beautiful line of running apparel for both men and women.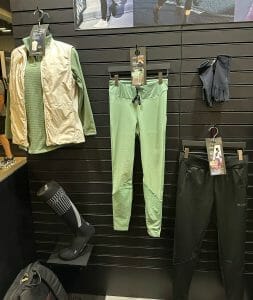 Winter Run Shirt Long Sleeve
CEP's Winter Run Shirt for Women (and men) is geared for cold weather running. It has an innovative protective outer layer in combination with the internal soft waffle fleece that will keep you warm on those cold winter days. It also has a reflective element to increase visibility in the dark.
The CEP Winter Run shirt has THERMAL CLIMA technology to keep you warm and dry by wicking away sweat. The waffle interior keeps your body heat in and sweat out. It's a slim fit and it nicely stretches. I would typically wear a medium and got large in this shirt but it fits perfectly. There are thumb holes in the sleeves for warmth.
It is made of 95% Polyester and 5% Spandex.
What I thought
I wore this shirt running and I wore it cycling and it really does keep you warm. On a cold day, I would use the shirt as my mid-layer with a base underneath and a running jacket on top. In fall or spring, I would wear it alone.
I love the color and comfort of the shirt. It comes in a variety of colors including rose, black, green, and orange. (I had a hard time deciding which one I liked best and may even buy some more. I loved it that much!)
This is a perfect addition to anyone's running apparel. It's lightweight, comfortable, and most importantly, it keeps you warm. I also love the way it fits me. I can even wear the CEP Run Shirt out on a casual day as well. It looks that good.
The best part for me, it washes great. I wouldn't put it in the dryer, but I found it washed well and holds its shape.
You can pick it up online at https://www.cepcompression.com/products/womens-winter-run-long-sleeve-shirt?variant=42603671355570. It's currently $79.98, which is reasonably priced for such high-quality winter running apparel.