When I noticed that the USA Triathlon was going to give a certified two-day coaching course in Orlando, I was psyched.
Thoughts went through my mind like, am I crazy? I'm not a great athlete. How could I take this course and get certified to become a triathlon coach? I've never even done a long course. Does that matter?
I started to do some research. Most of the publications seemed to say that being a great athlete and being a great coach are two very different things.
All of the research pointed to the same thing – athletes train to compete. Coaches manage athletes to compete so that they are physically, emotionally, and mentally prepared.
So, I decided to go for it.
I arrived at Clermont, Florida about a month ago and attended a two-day intensive training on how to be a triathlon coach. The first day focused on the swim, bike and run. The second day focused on nutrition, hydration, exercise physiology, and preparing plans for triathletes.
After that, we had to take a 100 multiple choice test (which was super hard), a CPR course and attend training for SafeSport Training, a program that took several days to complete that focused on how what to look for if someone has been harassed or abused.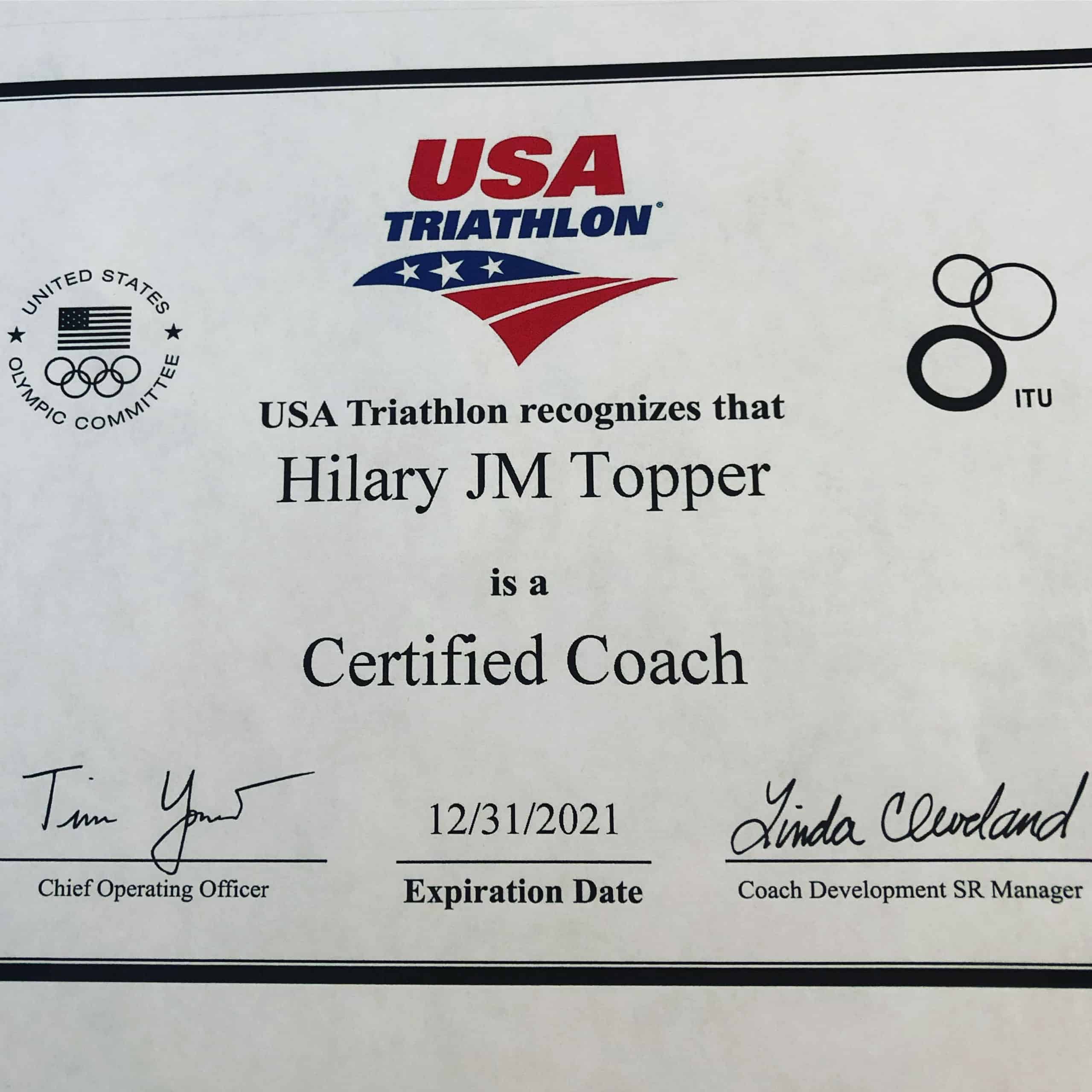 Did you know that once you are a USA Triathlon coach, you have to take a certain amount of classes and earn credits to get recertified?
During the course, USA Triathlon administrators were saying that there is a big drop off in those who take the course for the first time and those who continue with it. I found that interesting. (If you are looking for a coach in your area, I would suggest going on the USA Triathlon website and seeing what coaches are in your area.)
In any event, I am proud to say I am a certified USA Triathlon Level 1 coach. I plan on using the materials I learned to help educate you on this blog.
Thanks to all of you for your love and support during this whole process!