When I first started competing in triathlons, I signed up for dozens of races. I just wanted to get in as many as possible. I didn't know about tapering or planning. Now, after a few years into it and becoming a certified USA Triathlon Coach Level 1, I know that it's important to plan out a year for running and triathlon races.
What are A, B, and C races anyway?
An "A" race is where you will perform at your peak fitness and whatever you are planning for is most important to you. Remember when you plan out your schedule, provide ample time for tapering. Your "A" race should be a bucket list race.
When planning out your season, work backward from your "A" race.
For the "B" race schedule, these are just races to keep up your fitness. These are great for race preparation for the main event. They also provide you with the confidence to get the "A" races done. They have shorter taper periods.
The "C" races are just for practice. They are just for fun. On Long Island, the "winter run series" may be considered "C" races. Try to do a few C races as you near the end of your base period. No taper for these.
What is the triathlon training plan?
Offseason – This comes immediately after the last race or big event for the season. Here, keep up your fitness but do something other than swim, bike, and run. Play a little golf, ski, or mountain bike during this period.
Base building – This is where you are building your base up and your consistency. This is the start of the season.
Strength and Speed building – This is where you learn to build speed and intensity so that you're prepared for the main event.
Race Preparation – This is where all of the intensity comes into play. Remember to taper up to two to three weeks prior to your big event, depending on what type of event and the distance. For example, when I coach runners for the NYC Marathon, I like to give them a month of taper prior to the big day.
So how do you start?
Let's start with a running race!
Look for an "A" race to start. This is your bucket list race. The race you've been wanting to do for a long time but haven't been able to get it in. I have lots of them including Running Big Sur in California; Competing in the Chicago Triathlon, and doing a century ride.
Take that A race and plot it down during the season.
Now, let's take an example here. Let's say that your A race is the Chicago Marathon. That race in 2022 is October 10. Let's put that on a big calendar and plot around it.
What other races do you want to get in around the Chicago Marathon?
Perhaps you want your "B" race to be a triathlon and a half marathon. Let's look at the calendar. It may make sense to have a half marathon at the beginning of the summer, say June. And, the triathlon in July or August.
Now, look for "C" races and sprinkle them into the season.
So your plan for the Chicago Marathon may look like this:
A race: October – Chicago Marathon
B race: May – Brooklyn Half Marathon
B race: August – Olympic triathlon
C race: February 5K, March 10K, June sprint triathlon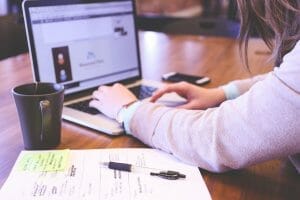 Let's look at an Ironman race
Say your Ironman in Lake Placid (IMLP) is July 24. That would be considered your "A" race for the season. (Now, you can have two "A" races but they need to be spread out between 6 to 12 weeks apart.) In this example, we will have two. Our second A race is Ironman Wisconsin in September.
A Races: IMLP, IMW
Now your "B" race may be on April 2nd for Ironman Oceanside 70.3.
Then, you may want to put in a few "C" races to round off your season. Perhaps you will run a half marathon in
A Races – July IMLP, September IMW
B Race – Half Ironman Oceanside – April
C races – Sprinkle in a sprint triathlon or a few road races.
You will note that the "A" races are spread far enough apart to recover and will enable you to train properly.
Lastly…
If something happens, you may need to re-adjust your season. Don't worry. Things happen and you just need to be flexible.
YouTube Video
Here is a webinar that I recently shared with my teammates.
Happy training and if you have any questions, just reach out!