Recently, MedZone partnered with A Triathlete's Diary Blog and WeRTriathletes. WeRTriathletes is a virtual triathlon team providing education to the running/triathlon community.
MedZone has products that help to prevent, treat and manage aches, pains, discomforts, wounds, and skin-chafing,
Background on the Company
The products were designed by a certified/licensed athletic trainer also a licensed physical therapist. They were developed in 2001 for the medical community to use on patients. MedZone's line includes ChafeZone, PainZone, BlisterZone, and SweatZone. All of these products are for swimmers, cyclists, runners and triathletes (among other sports).
Do you chafe? Suffer from chub rub? Do you get sunburn or windburn when you run or ride? Get blisters? How about back pain or have arthritis? If so, one of their products will help!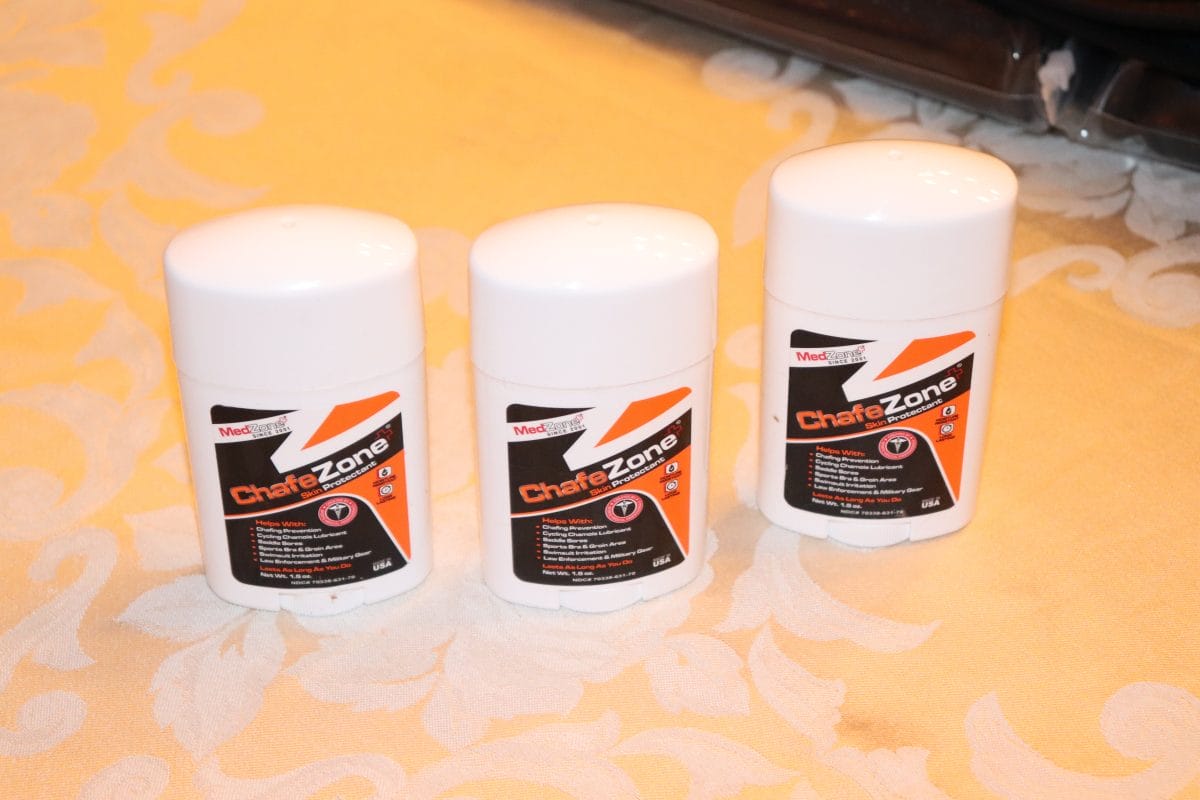 MedZone's products have been used by Chiropractors, Physical Therapists, Olympic Athletes and professional athletes throughout the country. (Hey, if it's good for them, it would be great for us!)
A Great Offer for Our Community!
Here is a great offer MedZone is only making to our community. If you buy a sample of ChafeZone, you can buy it on their website and get a free Muscle Rub. Here's the link to the website and the code: http://bit.ly/2vkJfJj. These products are also available now at Walmart!
Partnership with Walmart
Have you ever traveled to a race and realized you forgot your chamois cream? Now you can run to Walmart instead of a specialty store and pick it up. Most of the Walmart stores are open late so this is a great benefit to using the product.
We are psyched to have them as a partner and look forward to a long relationship! Go to http://bit.ly/30mBRbQ for more information! You can also follow them @gomedzone or @go.sweatzone.