I noticed that I was getting targeted on Instagram and Facebook from a company called MetPro. MetPro is a concierge training and nutrition program geared to fit your active lifestyle.
Specifically, MetPro is "Metabolic Profiling (MetPro), an advanced methodology created by Transformation Specialist Angelo Poli. The company analyzes a person's specific response to diet and activity, and adjusts based on their personal needs and goals."

Since I had had no luck with nutritionists — one from Lifetime Fitness, the one from Colorado and then there was Weight Watchers, I reached out to them. I wanted to see what was different about them as opposed to the others.
The Intake
I was asked a series of questions by a sales associate, who later turned me over to an intake specialist. They were both amazing. I felt so comfortable talking with them.
Next, I was told to read about MetPro and find out what was different about their program. Some of the things they said like: weigh yourself every day and eat five meals a day are things we have all heard before but don't implement.
My Personal Trainer and Nutritionist
Polly, my trainer and nutritionist, was the next call. She was upbeat and positive. Her energy was incredible! She just made me smile from the moment she got on the phone until we ended the conversation.
She told me more about the program. I downloaded the app, which is quite comprehensive and I started to follow it.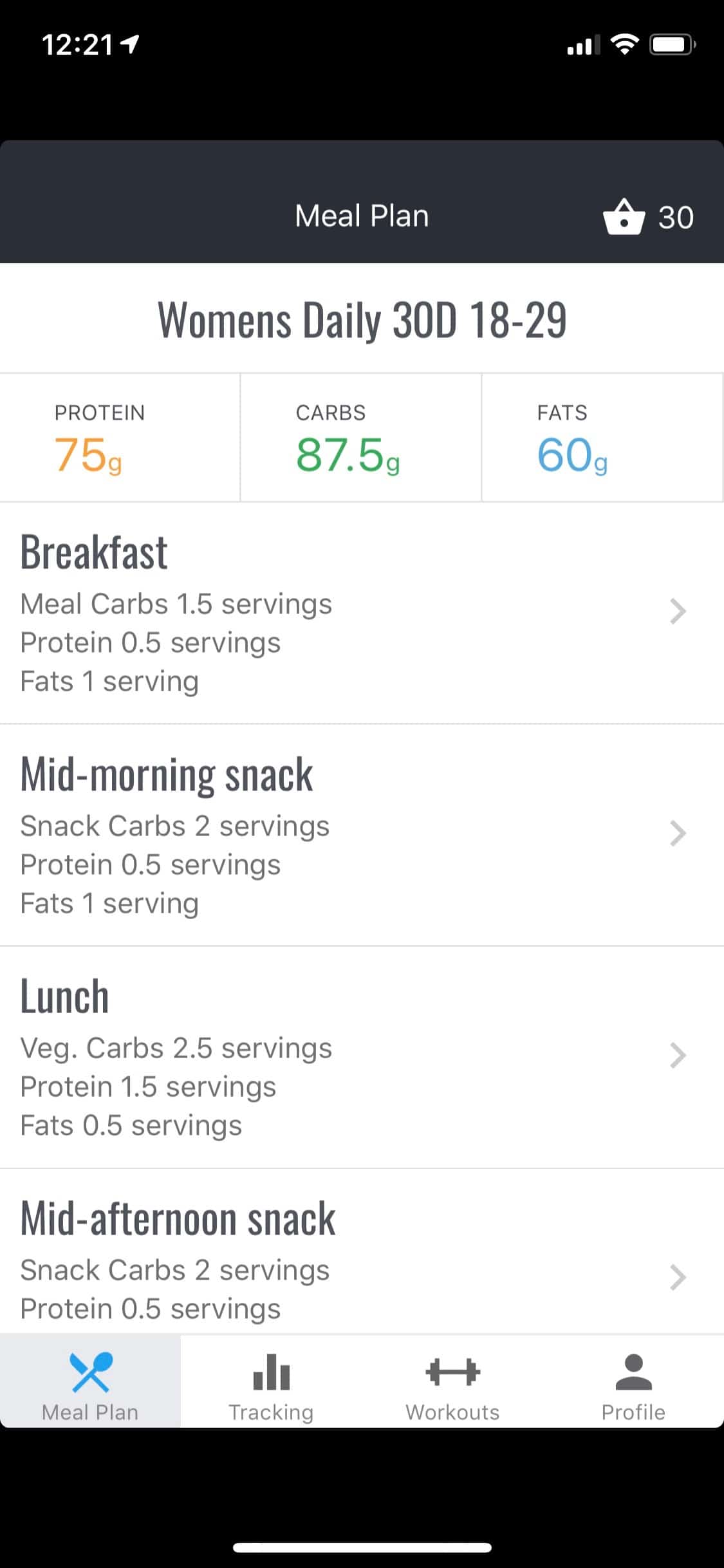 During the day, I would eat breakfast at 7 am and, as Polly suggested, half a breakfast before I worked out. (I never did that before. I always work out – swim, bike, run — on an empty stomach.)
I also never had in between meals. I barely could eat three meals a day, less five meals! But, I made a conscience decision to eat these in-between meals.
One Week Later…
Within the first week, I saw a difference. I felt stronger, more energetic and eager to lose weight. Polly kept in touch with me on an on-going basis. I never experienced that before. She texted me and asked me to send her photos of my meals and of myself (which made me feel uncomfortable, but I did it). She called me quite a few times during the week. Although we didn't always connect via phone, I felt like we kept in constant touch.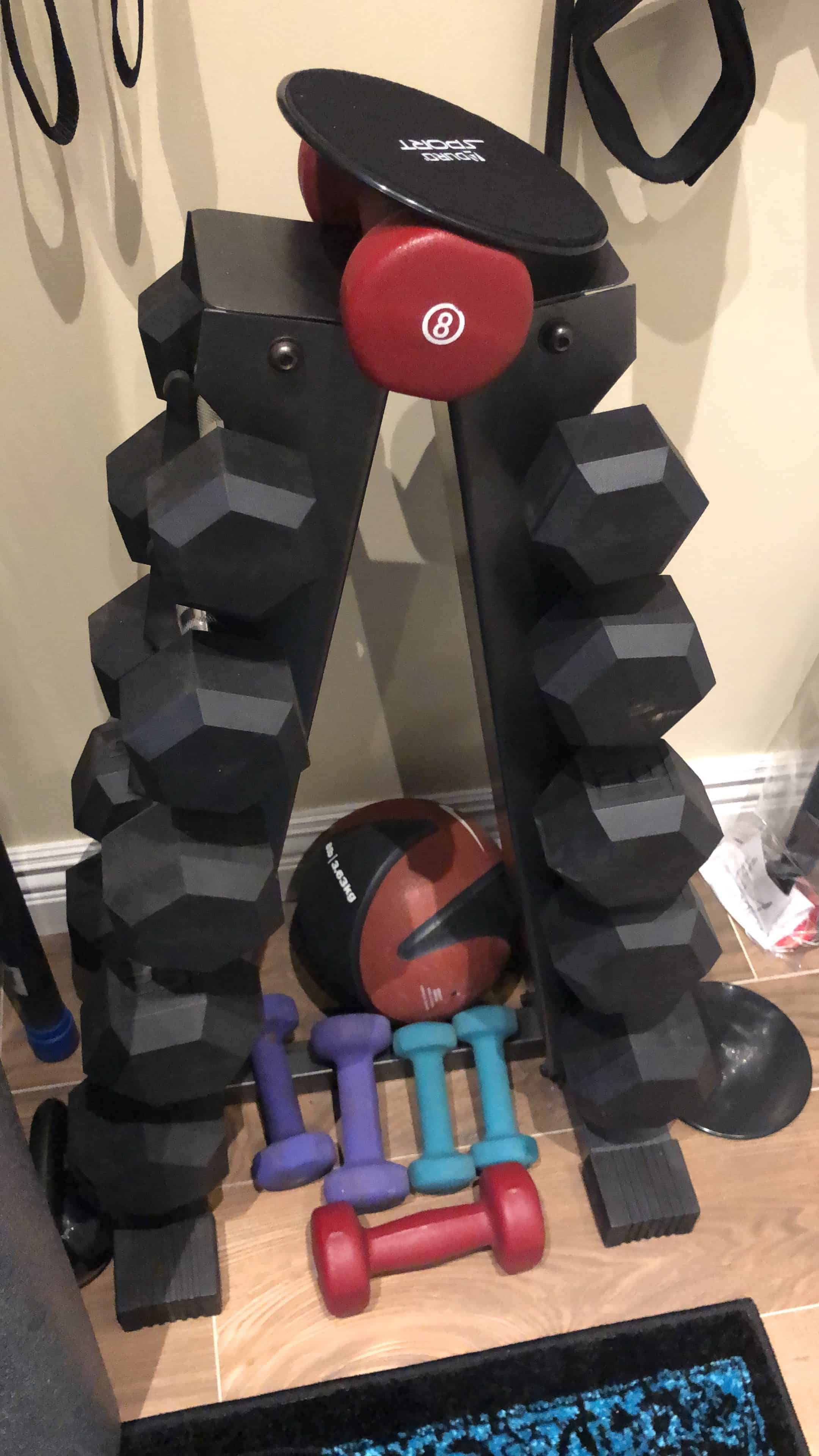 Next Strength Exercises…
After the second week, Polly incorporated strength exercises to my already active triathlon training life. What I loved about the exercises were that they were foolproof. They actually showed you how to do them.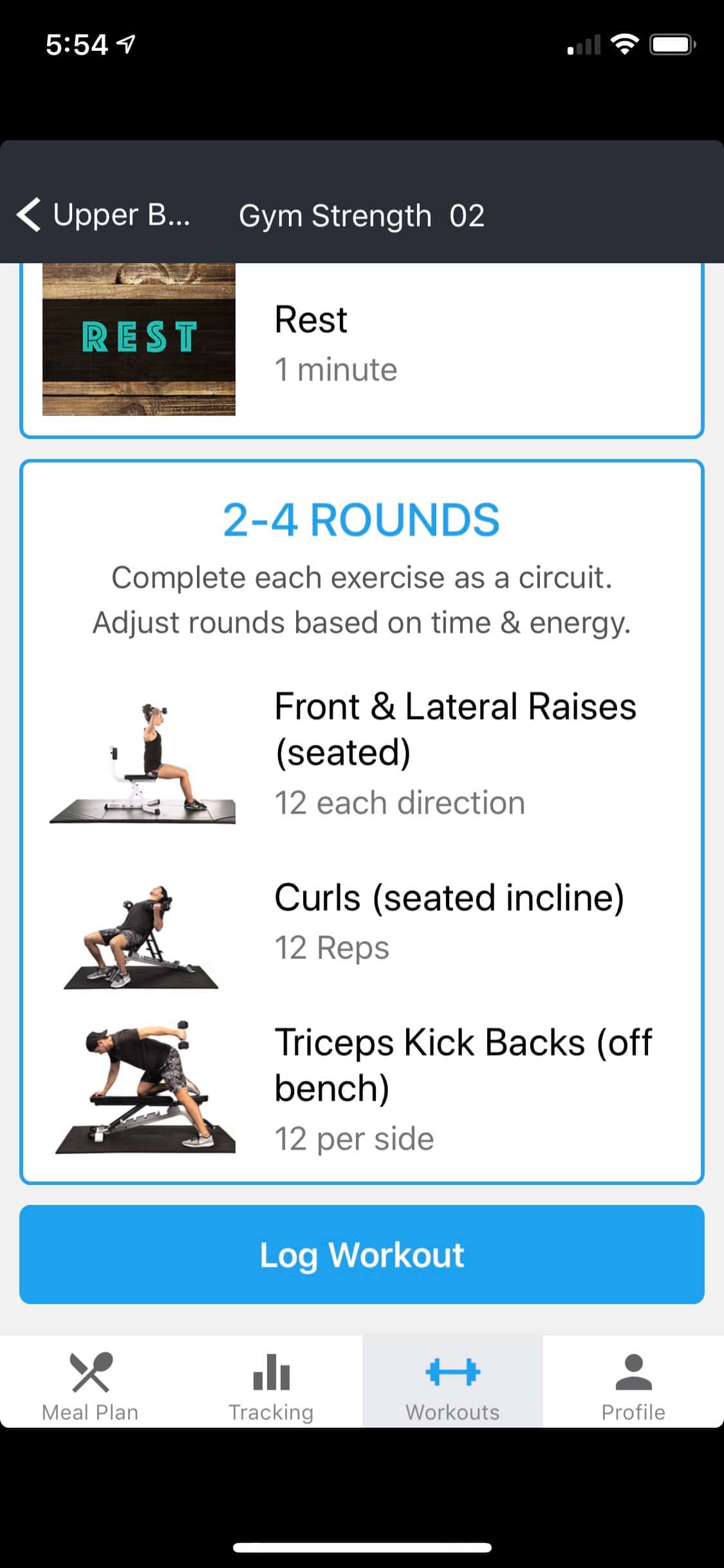 The MetPro App
The app has everything from endurance training to strength training for beginners, intermediate and advanced athletes. If you want to spin, there's a program for you. If you want a swimming workout, there are some great swimming workouts on the app.
What I love most about the app is that the workouts show you how to do them right. For example, I did the lower body workout and one of the exercises called for a TRX split squat. I wasn't sure what that was, so, I clicked on the image and it showed me exactly how to do it with a video.
The other great thing about the app, is that you can use it anywhere, anytime. One day, a few weeks after I started strength training, I asked Polly if I could do the strength at home. "I have weights and other tools for strength," I told her.
"Of course," she said. "Go on the app and look at 'Home and Travel'. This gives you an idea of what you can do on the road or at home, with or without any aids," she said.
Going out to Dinner…
On week 2, Polly asked me what I was doing on the weekends. "Are you going out to dinner?" she asked.
I gave her the name of the restaurant and the coolest thing ever was when she wrote me back and told me what I should eat! Amazing right?
Going to Continue on this Journey…
I am so impressed with MetPro. It's an all encompassing fitness, nutrition, weight loss program and lifestyle program for the elite athlete, an Ironman, a CEO who doesn't have much time for anything, or just an ordinary person like me trying to lose weight while working out.
I plan on continuing on this journey with MetPro and every month, I'll keep you up to date with my progress. So far, I've lost five pounds! My goal is another 10 pounds to lose before the start of triathlon season in '19.
If you are looking for accountability, a way to lose weight and get stronger as an athlete, then Metpro is for you! I am incredibly impressed with the whole process!