"Boogie Down in The Bronx" was this year's theme at the NYRR Bronx 10 Mile Race last weekend. As I boogied down, I focused on thinking about my cousin, Mindy, and the rest of my family who grew up here, including my mom. I dedicated this race to both my family and my Team Galloway LI family.
Boogie Down the Bronx
Dawn, Danielle and I ventured out from Long Island at 6:00 a.m. and arrived in The Bronx at 6:40 a.m. It was great getting in early.
We met up with Karen, Bill, and Irem. Unfortunately, we didn't see Monica and Jim until the end of the event. It was fun to see some of the Galloway NYC folks, including program director, Joel.
At the Start
Once we lined up at the start line, the 10 miles went by so fast. I couldn't believe how the miles were just flying by! I wanted to make sure that I stayed in the 12-minute mile range the entire time. The heat and humidity were deadly.
At every water stop, I poured water over my head. I didn't care how wet I was, I just needed to cool down.
The course support was awesome! There were volunteers every mile handing out water and Gatorade. I usually don't stop, but I did at this race. Afraid to get lightheaded, dehydrated or falling down, I drank a lot and kept my head down for most of the run. The roads were uneven and I didn't want to fall.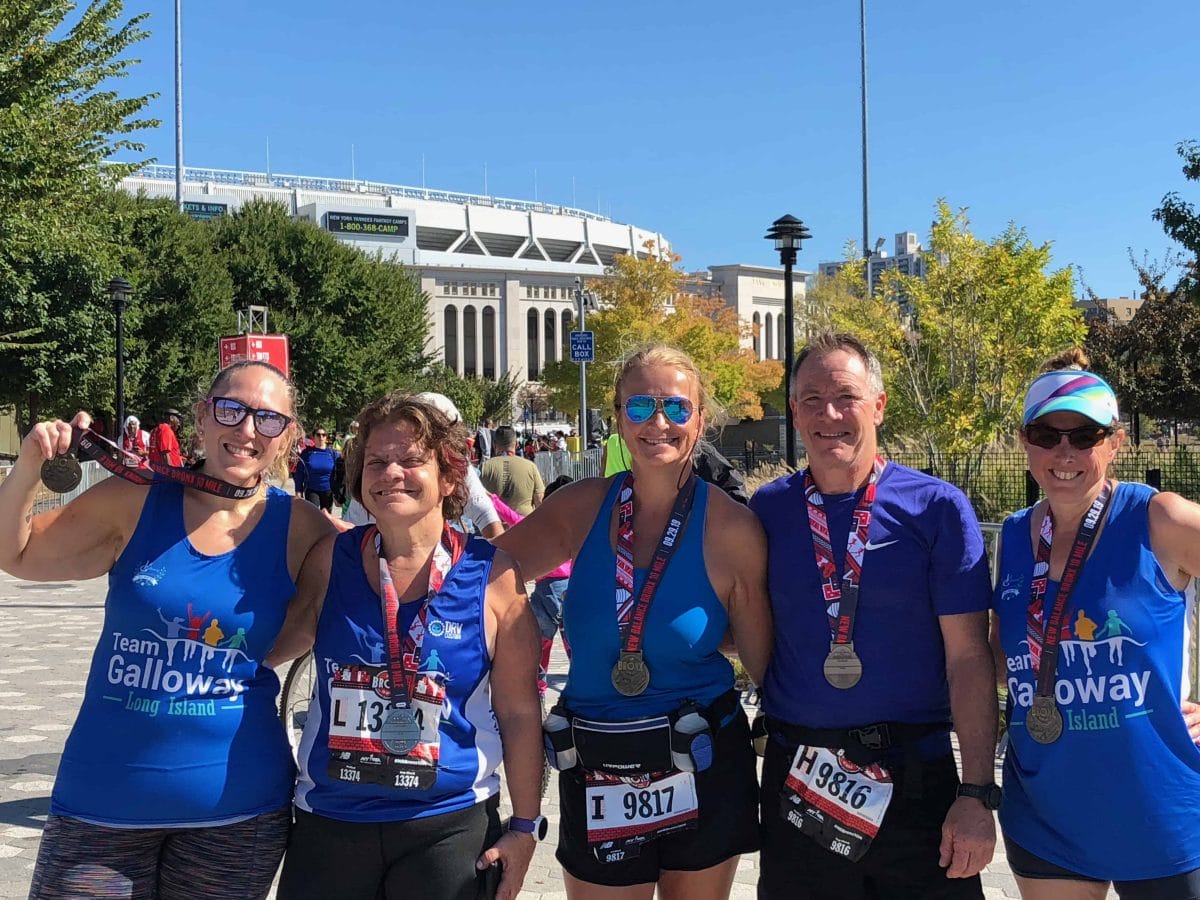 After the race, I learned that one of my teammates fell and someone fell in front of Dawn and Danielle, so it was a good idea to keep my head down.
There were a lot of people lining the road cheering on the runners. There were bands blasting all types of music on the course.
It wasn't as hilly as I remembered, but it still had hills that were unforgiving. The race was an out and back and went through Moshulu park for a bit. There was a lot of shade and sometimes, we got hit with a cool breeze. I was grateful!
After the Race
When I finished, I got a text from Monica, "we're on the hill." I saw them immediately, after going thru the shoot. We sat on the hill and baked. It was so hot! We waited for the others to come in.
After everyone was in, we sat and decompressed for a while. Danielle said, "I didn't even notice my surroundings. I was too focused on not tripping."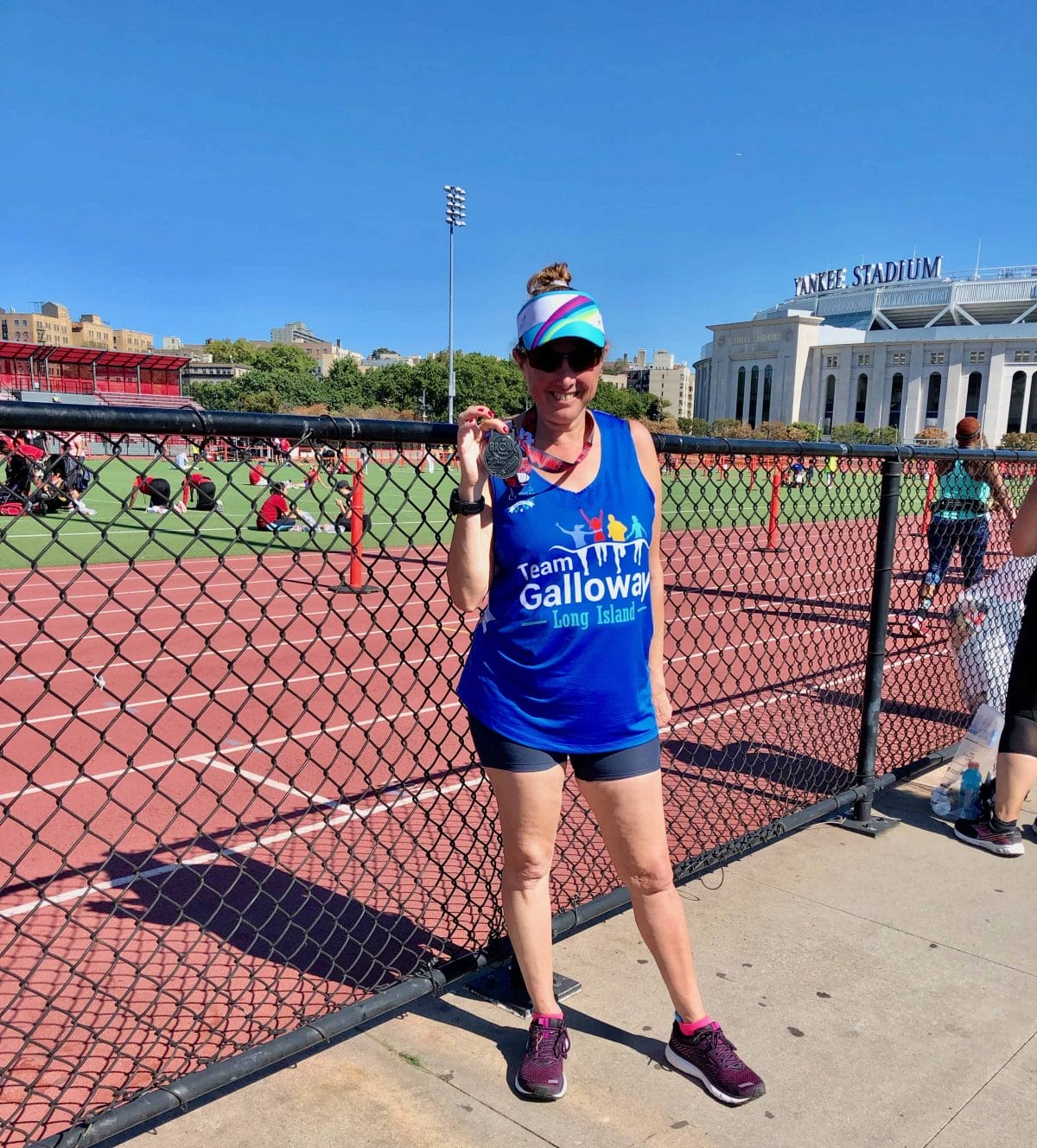 Funny, I started to think about all the races I had participated in. You know what, Danielle was right. I could have been anywhere. When I race, I get so focused, I forget to look around.
"There were these girls from another Galloway program," Danielle told me. "They were running 60/30 but were doing a 14-minute mile. Dawn and I did 7/25 and we beat them at the finish line." I smiled. We're definitely doing something right at Team Galloway LI. I smiled.
I was thrilled that I had a 10 minute PR on this race from 3 years ago! Yes, the Galloway method really does work!
Fall Foliage is up next!
The fall is my favorite time to run and I can't wait to run our Fall Foliage Half Marathon in Rhinebeck, NY! We have a nice number of members running that race and many of us plan to stay up in Rhinebeck the night before. Between the race and the whole experience, it should be a blast!